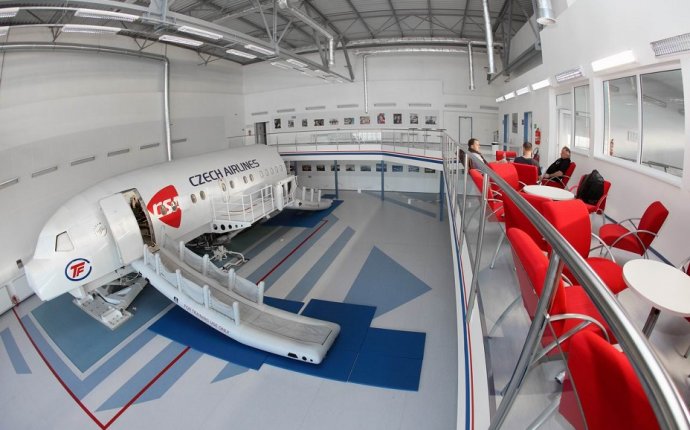 Aviation Training Centre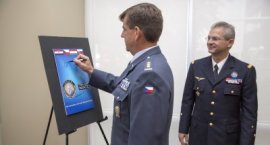 September 29th, 2016 - The establishment of a working relationship between NATO and the Multinational Aviation Training Centre was made official on 29 September with the signing of a functional Memorandum of Understanding at Headquarters Supreme Allied Commander Transformation in Norfolk, Virginia, USA.
"This memorandum is an important step to reach NATO's transformational goals. The establishment of the Multinational Aviation Training Centre is a concrete example of a successful Smart Defence project, " said General Denis Mercier, Supreme Allied Commander Transformation.
Built on experience gained in combat operations, the Czech Republic together with Croatia, Hungary, and Slovakia conceived the initiative in 2011 to build the centre within the framework of multinational cooperation. The Multinational Aviation Training Centre provides a full spectrum of training to pilots and ground specialists for both Allied and Partner nations on transport-type helicopters with possible future expansion to other helicopter platforms and fixed-wing aircraft.
Years of joint combat operations in Afghanistan have shown there is room for improved interoperability, particularly in the rotary wing community. The Multinational Aviation Training Centre focuses on improving, harmonising, and standardising qualifications across the Alliance by developing common training standards and concepts. The centre also provides conditions to deploy helicopter capabilities and trainers to theatres of operation through its comprehensive and standardised training scheme, ultimately improving NATO capability.
Situated in Norfolk since 1952, NATO's Allied Command Transformation is the only NATO Command in the United States. The Command brings together military personnel from 26 of the 28 NATO nations to contribute to international security and international stability. The Command is estimated to contribute $100 million to the local economy every year.
Source: www.act.nato.int