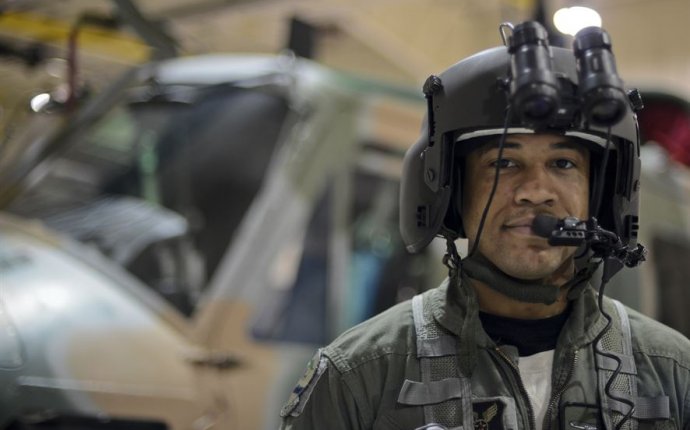 Special missions Aviation Training pipeline
Hurlburt Field – Almost 470 flight engineers, aerial gunners and loadmasters who fly Air Force Special Operations Command's CV-22, AC-130 and Non-Standard Aviation aircraft are transitioning to one Air Force specialty code, 1A9X1 Special Mission Aviation starting in November.
Master Sgt. Ben Lerman, AFSOC's aerial gunner functional manager, said In the case of aerial gunners, the transition to the new AFSC will combine their traditional duties with the loadmaster's on AC-130s and with the flight engineer's on HH-60s, providing the Air Force more flexibility to field and employ aircrews with the new 1A9X1s.
"Having all of the Airmen in the same AFSC will help us to develop SOF warriors equivalent to our sister service counterparts, " said Lerman. "The sailors and soldiers grow up as SOF operators. Now we will be able to better manage the assignment system and give our Airmen more opportunities. "
Lerman said the change will give the Airmen effected more robust duties and allow them to be integrated in the mission from takeoff to landing.
"The change won't affect the crew size, but it will decrease the amount of downtime Airmen have on the aircraft, because they will be trained to do more, " Lerman said.
For CV-22 flight engineers and NSAv loadmasters, the transition to the new AFSC will be a direct conversion with no additional training. For the merger of loadmaster and aerial gunner duties on the Gunships, there will be cross utilization training required. Lerman said the training for cross-flow will take about 20 days and everything is constructed to ensure there is no loss in capability as Airmen are being trained for their new duties.
"The Phase I implementation of 1A9X1 will impact crewmembers in the CV-22, AC-130 and NSAv aircraft, " said Chief Master Sgt. Tom Baker, Special Operations Forces Career Enlisted Aviator Functional Manager. "The command's vision is to eventually have all of our SOFCEAs as 1A9X1s when the training pipelines can support it."
Baker said the MC-130E and AC-130H originally fielded during the Vietnam-era have crews of nine and thirteen Airmen respectively. In comparison, the MC-130J has a crew of five and the AC-130J is projected to have a crew of seven, but will provide equal or greater capabilities than the legacy platforms they will replace.
"As we field new aircraft with smaller crews, enlisted aviators can't perform just one function anymore, " he said. "Our new weapons systems require a hybrid-SOFCEA."
Air Education and Training Command has a target date of January, 2013, to start the first 1A9X1 3-Level training course at the CEA Center of Excellence at Lackland Air Force Base, Texas.
For Special Mission Aviators selected for training in the CV-22, HH-60 or UH-1 aircraft, the training pipeline will also include the new CEA Rotary-Wing Fundamentals course conducted by AETC's 23rd Flying Training Squadron at Fort Rucker, Ala. The CEARF course will allow AFSOC's Special Mission Aviation students to develop basic airmanship and crew-coordination skills prior to starting advanced mission training in the CV-22 at Kirtland Air Force Base, N.M.
For promotion within the new AFSC, Airmen transitioning to 1A9X1 can expect the Professional Fitness Exam for at least a year until a Career Development Course and Specialty Knowledge Test can be developed.
A reenlistment bonus for 1A9X1 has yet to be determined. Since bonuses are not a guarantee, Baker said Airmen who will transition to 1A9X1 and have a bonus in their current AFSC are encouraged to reenlist prior to implementation, if eligible. Existing reenlistment bonus contracts will be honored for those Airmen transitioning to the new AFSC.
The new AFSC will also include HH-60 flight engineers and aerial gunners and UH-1 flight engineers from across the Air Force.
Source: www.shadowspear.com