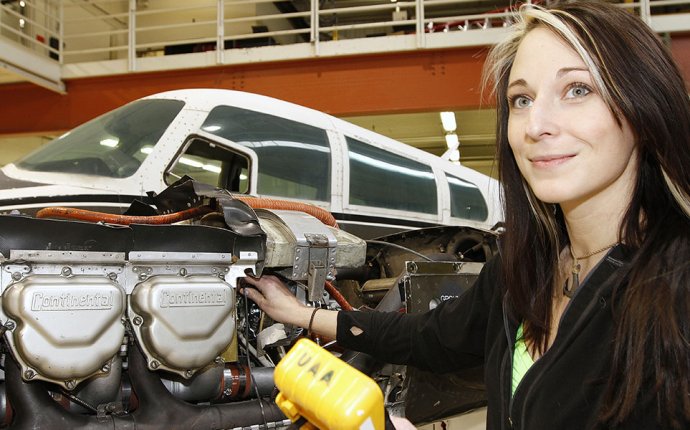 Aviation Inspector Training
Every minute, every hour, every day, there are men and women working to ensure the safety and efficiency of our national airspace system.
This elite group of 14, 000 FAA air traffic control specialists provide a vital public service to guide pilots, their planes and 2.2 million daily passengers from taxi to takeoff, through the air and back safely on the ground.
Because of the serious nature of this work and zero margin for error, the training regimen and proficiencies needed to become an air traffic control specialist, are demanding. Initial selection does not guarantee placement into federal civilian service. Entry-level applicants must complete required training courses at the FAA Academy in Oklahoma City and gain on-the-job experience before becoming certified professional controllers.
The code of a professional air traffic controller
Minimum Requirements:
Be a United States citizen
Be under the age of 31
Pass a medical examination
Pass a security investigation
Pass the FAA air traffic pre-employment tests
Speak English clearly enough to be understood over communications equipment
Have three years of progressively responsible work experience, or a Bachelor's degree, or a combination of post-secondary education and work experience that totals three years
Be willing to relocate to an FAA facility based on agency staffing needs
The FAA offers employment opportunities for individuals with previous air traffic control experience, as well as entry-level trainee air traffic control specialists, through separate job vacancy announcements posted for a limited time throughout the year.
Learn more about the general Knowledge, Skills and Abilities (KSAs) of a successful air traffic control specialist.
Pay, Benefits, Hours
The median annual wage for air traffic control specialists was $127, 805 in 2016. The salaries for entry-level air traffic control specialists increase as they complete each new training phase.
The annual salary for more advanced controllers who have completed on-the-job training varies with the location of the facility, the complexity of the airspace, and other factors.
As a Federal employee, air traffic control specialists receive a benefits package that rivals, if not surpasses, those offered in the private sector, with a variety of insurance, retirement, leave and flexible spending options for employees and their families. Learn more about benefits.
Most air traffic control specialists work full time, and some work additional hours. Larger air traffic control facilities operate continuously, and employees may rotate among day, evening, and night shifts, along with weekends and holidays. Smaller facilities have more standard dawn to dusk operating hours.
Job Description
Airway Transportation Systems Specialist (Electronics Systems Technician) perform in the capacity of highly specialized electronics technicians. The primary duties of an ATSS are linked to maintaining the safe and efficient operating capacity of the vast and complex network of electronics systems required for the world's largest air traffic control and navigation system.
ATSS personnel install, evaluate, maintain, modify and certify facilities, systems, services and equipment that support the National Airspace System (NAS). They are also responsible for various auxiliary duties that contribute to providing reliable and safe FAA services to the flying public. This involves working with surveillance radar, weather, communications, automation, and navigational aid equipment as well as various environmental support facilities and equipment.
This work also includes periodic maintenance, modification, troubleshooting, repair and replacement of malfunctioning equipment, and certification. ATSSs may be required to maintain entire facilities, subsystems, or individual services or equipment that assist in the safe and expedient movement of air traffic throughout the NAS.
Source: www.faa.gov