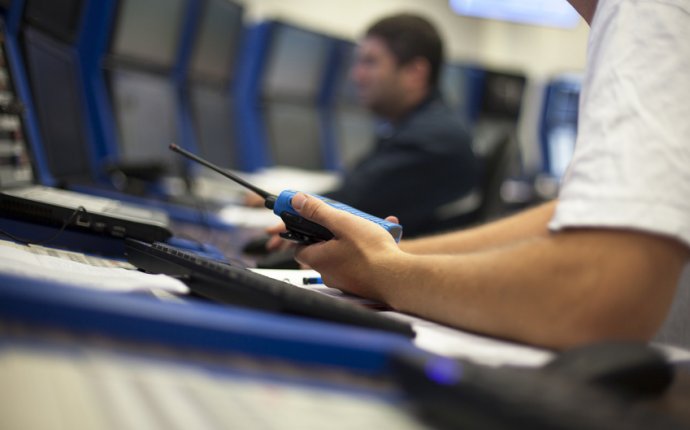 Aviation Dispatcher Training
Uniquely structured in a highly-effective Crew Resource Management approach and using new generation aircraft, aircraft dispatcher students train in conjunction with pilot, flight crew, and maintenance training programs, allowing students to build upon a deeper knowledge base.
With most instructors averaging over ten years experience with airline and corporate flight departments, ATP aircraft dispatcher students have the unique advantage of learning from some of the most respected, and experienced, instructors in the aviation industry.
Air Traffic Control
National Airspace System
ATC Facilities
ATC System Design & Equipment
Airport Operations
Avionics & Instrumentation
Airport Charts
Aircraft
Aerodynamics
Flight Controls
Systems
Performance
Limitations
Weight & Balance
Communications
Radio Communications & Procedures
Meteorology
Weather Theory
Reports
Forecasts
Charts
Navigation
Navigation Systems
Aeronautical Charts
Flight Planning
Practical Flight Dispatch
Problem Solving
Contingency Planning
Regulations
Federal Aviation Regulations
(14CFR multiple parts)
Cost & Payment
Full payment is due upon arrival for training. Acceptable forms of payment are the following: American Express, MasterCard, Visa, Discover, cash, cashier's check, money order, certified check, and traveler's checks. These checks must be made out to "ATP". Personal and company checks are not accepted.
Designated Examiner's Fee
The examiner's fee is not included in the course cost. This fee is $400 and is payable directly to the examiner in cash only.
Locations
The ATP Aircraft Dispatcher Academy is located just south of the Dallas-Fort Worth International Airport. Aircraft dispatcher students have access to the resources available at the academy between 6am-10pm, seven days per week.
Schedule Your Start Date
ATP's Aircraft Dispatcher Training Program is a full time program. Classes are typically held from 8:00a to 5:00p Monday through Friday, with occasional weekend attendance required.
To reserve a training date and cover the cost of non-returnable training materials, ATP requires a $500 non-refundable first payment. This payment will be credited towards your program cost.
Acceptable forms of payment at the ATP Aircraft Dispatcher Academy include: cash, cashier's check, money order, certified check or traveler's checks, Visa, MasterCard, Discover and American Express. Personal and company checks are not accepted.
Start Time
Training starts at 08:00 (unless otherwise indicated).
Prerequisites
English Proficient
21 Years of Age (see below)
Age Requirement
Per FAA regulations, the minimum age to be issued an aircraft dispatcher certificate is 23 year old. However, those not younger than 21 years of age may enroll in the Aircraft Dispatcher Training Program and take the FAA aircraft dispatcher practical exam. Upon successful completion of both, the applicant will be issued the aircraft dispatcher certificate after his or her 23rd birthday.
Required Items
Current, Government-Issued Photo ID containing Photo, Address, Signature and Date of Birth
Photo ID's containing a PO Box instead of a Physical Address must be accompanied by proof of a physical address (not a PO Box) using your government-issued photo ID or one of the Acceptable Forms Of Applicant Address Verification found on page 3 of the Authorization Requirements Matrix.
Second Form of Photo ID
A Laptop Computer is highly recommended, but is not required
Dress Code
You will be receiving your aircraft dispatcher training at airline training centers that have strict dress codes. The dress code for all training is business casual. Wear a collared shirt, long pants and business shoes. Military flight suits, shorts, jeans, t-shirts, tennis shoes and open-toed shoes are not acceptable.
Already passed your ADX knowledge test?
FAA Aircraft Dispatcher Exam (ADX) Completed
Specific Qualifying Aviation Experience (see below)
Specific Qualifying Aviation Experience
The 200 Hour CPE Credit for Previous Experience (CPE) dispatcher course is provided to individuals with specific qualifying aviation experience. To qualify, we must evaluate your aviation experience.
Email us a resume listing your education, aviation training, aviation certificates and ratings, jobs, specific duties, positions of the persons to whom you reported, and the length and recency of your experience to: [email protected].
Salary & Benefits
On average, the annual beginning salary for an aircraft dispatcher at a regional airline ranges between $28, 000 and $32, 000. After several years of experience, salaries can exceed $100, 000 with aircraft dispatcher managers attaining even higher pay.
As an assistant aircraft dispatcher, the major carriers' base salaries are usually around $40, 000. Considering shift differentials and other contractual bonuses, senior aircraft dispatchers can make in excess of $130, 000 annually. Benefits usually include medical and dental insurance, life insurance, stock purchase options and retirement plans. Many companies offer free flight benefits for their aircraft dispatchers plus free or reduced fares for their families.
Source: atpflightschool.com