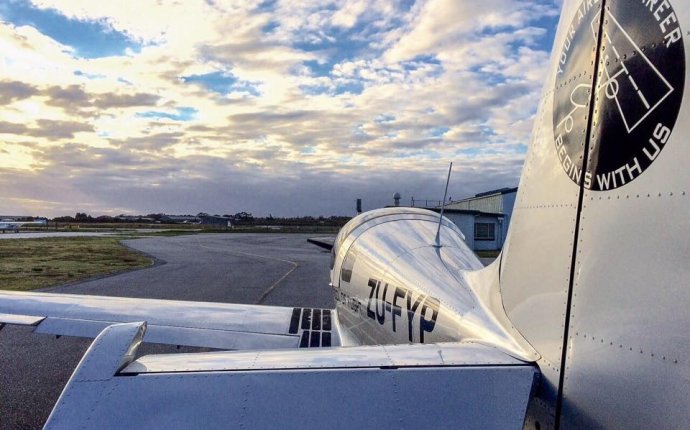 School of Aviation South Africa
There are numerous flying schools in South Africa but perhaps none offer as pretty a training ground as the flight schools of Port Elizabeth and the Sunshine Coast of the Port Alfred region.
This Eastern Cape city is blessed with stunning beaches that roll out toward the Indian Ocean in one direction, and a green patchwork of fields looking landward. And it's over this landscape that you can take to the sky and learn to fly in some of the best flying conditions the country has to offer.
Algoa Flight Centre, based at Port Elizabeth Airport, is a Civil Aviation Authority (CAA)-accredited Private Pilot Licence (PPL) test centre. It provides full PPL training that also covers more advanced subjects like Cockpit Resource Management, usually only included in airline training, as well as full PPL theory testing.
The PPL course includes a minimum of 45 hours of flying lessons, conducted by Algoa's qualified instructors, and 15 hours of solo flying. Lessons are undertaken in Cessna C152 aircraft and the school also provides a fully equipped flight simulator.
Good flying weather means the course can be completed within five weeks, either full time if you're in South Africa on an extended holiday, or here to learn to fly, or just interested in a part-time option. Most countries, including the United Kingdom, allow pilots to fly with valid South African-obtained PPLs. Algoa also offers a service in the UK to renew licences obtained at its school.
43 Air School in Port Alfred, is the largest private, fully residential, pilot training institution on the African Continent. The school has over 60 full-time flying instructors and a training fleet of more than 70 aircraft. The training centre services the private, commercial and military sectors through a selection of Civil Aviation Authority-approved training courses. These courses range between fixed-wing and helicopter pilot training, air traffic control and aircraft maintenance technician training. They also have a secondary base in Bhisho and an advanced training facility in Lanseria.
Source: www.southafrica.net