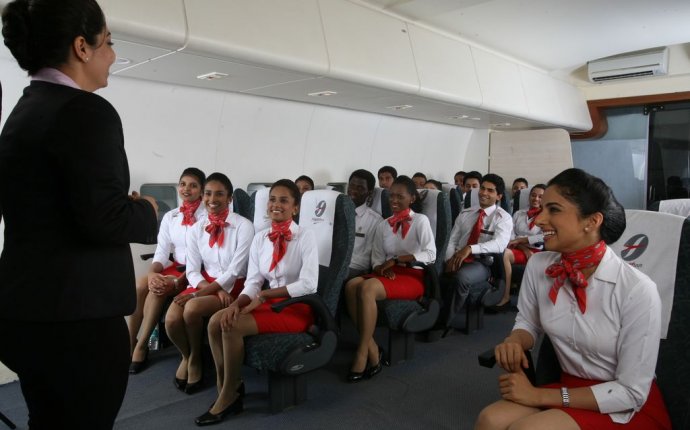 Aviation Airport Management Courses
According to the CIA World Factbook, there are nearly 45, 000 airports in the world, with about 20, 000 of them in the United States. Responsible for the transportation of hundreds of millions of people and tons of cargo every year, its vital that existing airports strive to modernize and take advantage of new technologies and systems that make the airport more efficient for passengers and crew, provide better service, and feature the utmost in safety and security. With an airport management degree from Florida Tech, students are poised to take a leadership role in airport development and management and tackle these complex challenges faced today and in the future.
This master's level aviation program brings students to the forefront of airport technology and management strategies, preparing them to recognize industry trends and challenges. Recognized for having one of the best university-based aviation programs in the nation, Florida Tech ensures that airport management degree students gain a comprehensive background in aviation studies, management and business in order to provide expertise on such issues as airport operations, vendor management, personnel training, aircraft taxi zones, sound barrier creation and more.
Florida Tech Professors are Experienced Aviation Professionals
The College of Aeronautics' faculty is not only experienced commercial, private and military pilots but also recognized leaders in aviation and aeronautics, published authors of aviation safety textbooks and research articles on topics including:
Airport noise modeling
Situational awareness and aeronautics decision-making
Airline equipment financing and fleet management
Environmental impacts of airport operations
Dedicated researchers, Florida Tech's professors are actively involved in supporting their students' passion for discovery as they earn their airport management degree.
Varied Research Programs
Students have extensive opportunity for research and field study at Florida Tech. The cornerstone of each airport management degree is real-world, hands-on research experience. The university's expertise in science and aeronautics helps students fully explore the many facets of airport development and management.
In addition, Florida Tech's Emil Buehler Center for Aviation Training and Research allows airport management degree students to study in an active aviation setting for all their research. Working in and around high-tech aviation facilities provides firsthand knowledge of how these complex organizations grow and change with industry trends.
Advanced research tools and facilities are available through an interdisciplinary learning approach across the Colleges of Science, Engineering and Aeronautics. Florida Tech is also a member of an elite team of universities chosen by the Federal Aviation Administration (FAA) for a new Center of Excellence for General Aviation, alongside our existing Center of Excellence for Commercial Space Transportation. To learn more about it, click here.
Airport Management Careers
Airports incorporate a wide variety of complex parts and systems. With an airport management degree, students specialize in niche areas such as vendor management and personnel training, or focus on more generalized airport management as an executive. Career opportunities are as diverse as your interests and as the aviation industry continues to expand, so do the job opportunities.
Source: www.fit.edu