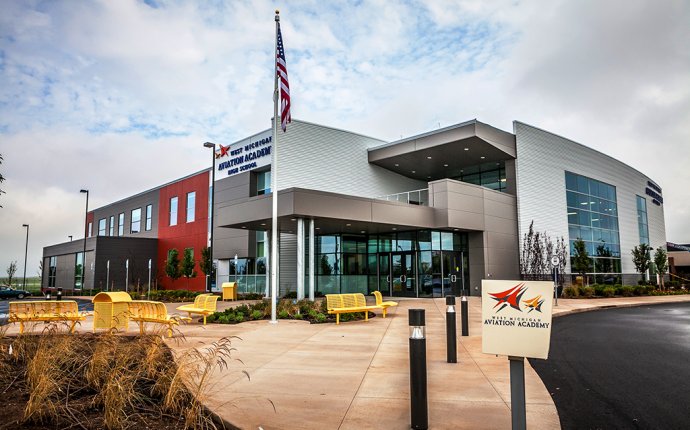 West Michigan Aviation Academy PowerSchool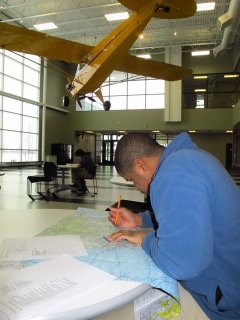 Innovative Learning
Like other high schools, our curriculum includes core subjects such as English, biology, chemistry, physics, algebra, geometry, civics, Hausa language, world history, and geography. But as an aviation-themed high school the curriculum at WMAA is designed for students who have a passion for aviation and/or an interest in science, technology, engineering and mathematics. (STEM)
STEM education creates critical thinkers, increases science literacy, and enables the next generation of innovators. Francis Eberle, Ph.D., Executive Director for the National Science Teachers Association,
Higher Academic Standards
At the West Michigan Aviation Academy a rigorous learning experience is in our DNA. We've created a learning environment that promotes academic achievement and prepares students for both college and careers.
Honors and AP Advantage
Honors and Advanced Placement courses are offered for students who are willing to take on an extra challenge in their learning experience enabling them to earn college credit in the classroom. And for those who need additional resources for learning, support is readily available.
Framework for Success
WMAA lays the foundation for a solid education and provides expanded opportunities for learning and for life.
Science. Technology. Engineering. Math.
Our STEM focus is enhanced by our aviation theme and is designed for students who have a passion for aviation and/or an interest in science, technology, engineering, and mathematics. We offer a STEM endorsement for those students who have a strong interest and performance in Science, Technology, Engineering, and Mathematics. The endorsement will serve to set students apart on college and career applications as well as during interviews and scholarship competitions. Students will be recognized for successful completion of the STEM curriculum on their diploma.
REQUIREMENTS
Students must earn a letter grade of B or better in all qualifying STEM endorsement credits.
4 credit of mathematics
*Completion at least through Trigonometry/Precalculus
*2 courses must be honors or Advanced Placement
4 credits of science
*2 courses must be honors or Advanced Placement
4 additional credits in STEM electives may include, but are not limited to:
*Advanced Robotics
*AP Calculus AB
*AP Statistics
*Introduction to Computer Science
*Computer Aided Design and Drafting (CADD)
*Aerospace Engineering
*FRC
*Engineering Design and Development (EDD)
*AP Computer Science A
*AP Computer Science Principles
*Meteorology
*Astronomy
*Anatomy & Physiology
*AP Physics
*AP Chemistry
*AP Biology
*Private Pilot Ground School
*Private Pilot Flight School
*Instrument Flight
*Advanced Aviation
*Unmanned Aerial Systems
What We Teach
A guaranteed and viable curriculum that is aligned to standards, giving adequate time for essential subject-area content, concepts, and topics, along with intellectual thinking skills
How We Teach
Using good instructional strategies and lesson design, including Doug Fisher and Nancy Frey's Gradual Release of Responsibility model, and
Authentic Literacy, utilizing purposeful reading, writing, and discussion as the principal means of learning both content and thinking skills.
Adopted from Mike Schmoker's Focus: Elevating the Essentials to Radically Improve Student Learning
Academic Standards
WMAA courses are aligned to the Michigan High School Content Expectations, Kent Intermediate School District's Curriculum Crafter core curriculum, as well as the Common Core State Standards, which have been adopted by 41 states, including Michigan. We also align with the Framework for 21st Century Learning. See links below.
Source: www.westmichiganaviation.org