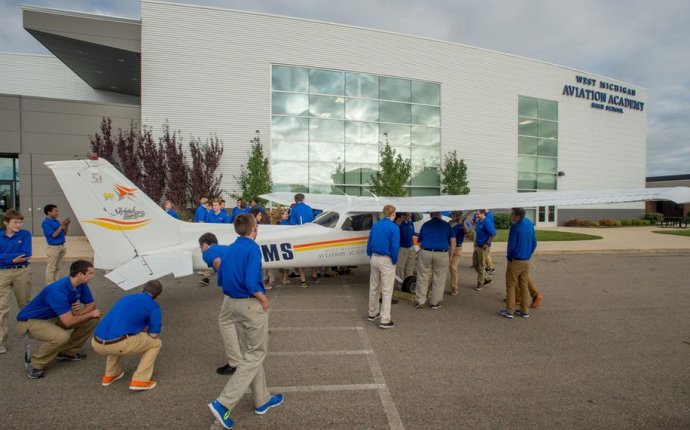 West Michigan Aviation Academy
Dick DeVos founded the West Michigan Aviation Academy (WMAA) in 2010 as a way to combine his passions for education and aviation. But, while the tuition‑free public charter high school, located at the Gerald R. Ford International Airport, is uniquely focused on aviation, the academy is about much more than flying.
Like other high schools, the curriculum includes core subjects such as English, biology, chemistry, social studies, world history, and physical education. But as an aviation‑themed high school, the curriculum is especially designed for students who have a passion for aviation or an interest in science, technology, engineering, and math.
It is a place where important character values like respect, trust, and accountability are still firmly upheld. Students at WMAA will walk up to other students, staff, and visitors alike, shake their hand while looking them in the eye, and greet them. They know how to present themselves in a respectful, professional manner that is expected in the workforce after graduation.
Source: www.dbdvfoundation.org