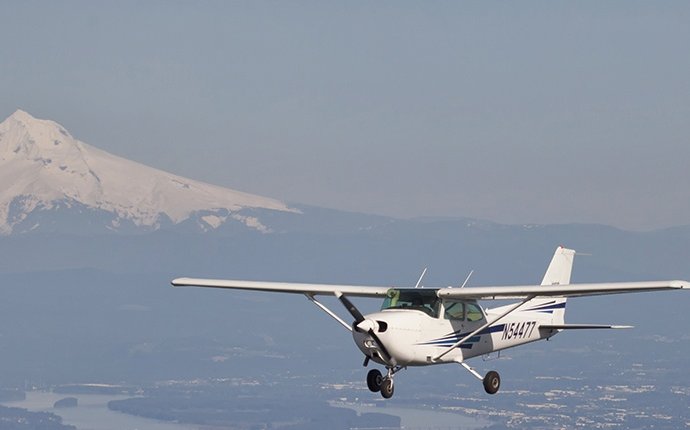 Us Aviation Academy cost
To ensure you will be able to start flight training upon your arrival at US Aviation Academy, please follow these instructions:
Choose a program
Request M-1 Student Visa
Request TSA clearance
Send Initial Payment
Student Pilot Training Agreement
Email Itinerary for Airport Pickup
Pay the I-20 Fee & Submit Form
All foreign students are required to have an I-20 Form to gain entry into the United States. A non-refundable fee of $200 is required to compile and submit your I-20 information. Upon receipt of your I-20 fee and your completed I-20 Information form, US Aviation Academy will send you an acceptance letter, your completed I-20 form and your quote for flight training. Please thoroughly read the information given herein and carefully follow the instructions to begin the enrollment process.
If you will also need an M-2 for dependents, additional information will be requested and submission of a DS-156 Nonimmigrant Visa Application is required. There is a $50 fee per dependent to process documentation for M-2s.
Before we ship your I-20, we must receive payment.
To Pay by PayPal:
Click on the Pay Pal button to submit your payment by credit card or ACH debit.
Print the Pay Pal confirmation number page. This number is required to complete the I-20 Information form.
To Pay by Wire Transfer:
Select "Wire Transfer" as your method of payment on the I-20 form and we will send wire instructions.
Request M-1 Student Visa
To obtain an M-1 Student Visa, call the nearest U.S. Embassy to set an interview appointment. Once you have successfully passed an interview, you will receive your M-1 visa.
You will need to bring the following documents to your appointment at the US Embassy: I-20 Form
Passport
Financial Statements and other supporting documents
Evidence you will return to your country upon completion of the course:
Down payment receipt
House or other hard assets in your home country
Job opportunities in your home country
Family relations
Receipt for payment of ($200)
Form DS-160 (Cost Varies)
During the interview the US Embassy will look for English skills, evidence you will return home after completion, and financial capability.
We suggest you practice your interview with a friend or family member and research the aviation field in your home country. Two of the most important questions asked by the U.S. Embassy are as follows:
Why would you like to become a pilot?
What assurance can you give us that you will return to your home country after completion of your flight training?
You will be notified as to whether you have been approved or disapproved. If all is in order, the U.S. Embassy will provide you with an M-1 Student Visa permitting you to enter the United States. The length of time for this process varies from country to country.
You may be asked to present to the U.S. Embassy a copy of US Aviation Academy's Air Agency Certificate. To print a copy, click here:
Request TSA (Transportation Security Administration) Clearance
It is very important that you begin the process of getting your TSA clearance as soon as you get an M-1 visa. Doing this BEFORE you arrive will ensure a quicker start to your training. The application processing fee for each course is $130. The name on the credit card used must match the name on the application. US Aviation can complete the fingerprinting portion upon arrival.
The TSA Clearance Process:
Go to
Click LOGIN → New Student Account
Complete all the requested information; if you have any questions, we can help you. Here are a few items that students usually need assistance in completing.
You MUST give your Last Name and Your First Name as they appear on your passport
Training Request Course Name: Initial
Aircraft Type is the particular aircraft model you will be flying to earn your rating, for example, Cessna 172
Category is 3; this signifies aircraft under 12, 500 lbs
Pay the $130 processing fee directly to the TSA
You will also need to upload a color copy of your passport and your visa.
Payment for Student Pilot Training
Down payments required depend on the program you have chosen. It is important to send the requested down payment before you arrive in order to ensure housing availability and avoid delays due to lack of funds.
Student Pilot Training Agreement
Each student is required to sign a Student Pilot Training Agreement. If you would like to read the agreement and other entrance document paperwork in their entirety, please contact a representative through one of the contact forms.
You Are Almost Ready to Arrive!
Prior to your arrival in the United States, and AFTER receiving the M-1 Student Visa and submission of all required fees and payments to US Aviation Academy, you MUST provide us with the details of your travel arrangements.
Please email us to provide the following flight information:
Name of the airline
Flight number
Arrival date
Flight arrival time at DFW International Airport
Source: www.usaviationacademy.com