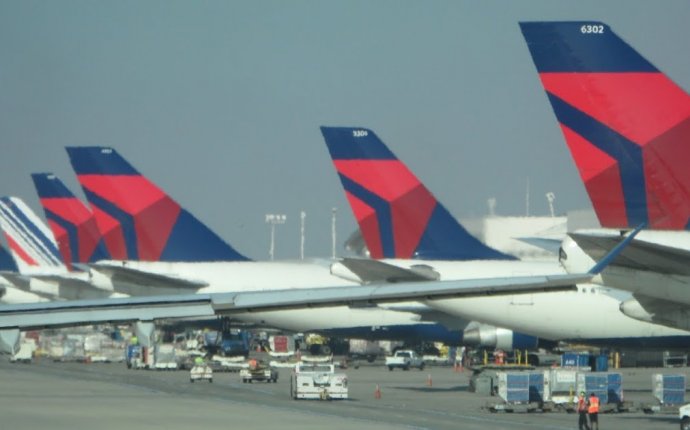 How to become a Delta pilot?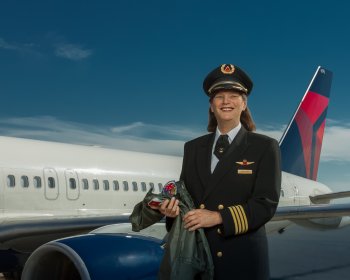 As a college student in 1979, Cathy Cook had plans to go law s​chool and in her spare time, she would fly airplanes. Despite falling in love with aviation when she was a girl, women pilots were rare in those days so Cook never ​considered making her hobby into a career.
Then, w​hen an unexpected opportunity arose, Cook changed course and joined the U.S. Air Force, putting her on a path she had never imagined possible – becoming a pilot. As a result, she was one of the first civilian women to complete U.S. military flight training. She would later become one of the first women to fly combat missions, in Operation Desert Storm.
Now, Cook is living out her dream as an L.A.-based-Delta pilot, and in the coming months, she will be featured in Women Veterans Alliance's​ "What Does a Woman Veteran Look Like – Ten Women Answer the Question, Volume 2." Delta News Hub talked with her about being a pioneer for women in aviation and how she got to where she is today.
Delta News Hub: What first spurred your interest in aviation?
Cook: Growing up, I was always active and loved the outdoors. If there was anything to drive or ride – motorcycles, cars, boats – I was on it. I became interested in flying through my dad's collection of model airplanes. We would build them together from kits, put a motor on them and then go out and fly them. But at the time, flying was a completely male-oriented career. It wasn't until I was in college when I thought, 'I'm going to take flying lessons and get my license.'
DNH: How did you decide to take your aviation skills to the military?
Cook: While I was taking lessons, I was also putting myself through school, making $2 an hour plus tips as a waitress – it was 1979. Flying lessons were $38 an hour, so it took 19 hours of work for just one hour of flying. One day I came across a newspaper article that said the military was putting women through flight training for the first time. I was instantly intrigued and captivated, so I got up my courage and decided to talk to an Air Force recruiter about pilot training.
I think he was more amused by me than anything. He explained that they were only training women who already had military experience, but I could become a navigator instead. However, I knew in my heart that I wanted to be a pilot, so I stuck to my guns and turned down the opportunity.
Three months passed, and the recruiter called me back, asking if I was still interested. A new program had crossed his desk for pilot training of five women with no prior experience. I said, 'Yes, my bags are packed! When can I leave?' That moment, my life changed completely.
DNH: What was it like as one of the only women in the U.S. Air Force's pilot training program?
Cook: My classmates were accepting of me, but it was still hard being the only woman in my section. I did my best to fit in with the other students and to just be "one of the guys, " but at times, I felt isolated. I made some lifelong friends from that group and several of us are now fellow pilots with Delta.
Overall, pilot training was one of the most exhilarating, challenging and rewarding experiences of my life. It's a personal accomplishment that I will always carry with pride. It helped me develop into the strong, confident and self-reliant person I am today.
DNH: Later in your military career you served in Desert Storm. What was your role?
Cook: During a routine military training weekend in August 1990, our Wing Commander came in and announced a top secret briefing. He explained that the Iraqis had invaded Kuwait and threatened to enter Saudi Arabia, which had asked for the United States' assistance. The military was looking for Air Force Reserve pilots, so I volunteered right away.
Less than three days later, I was flying into Jeddah, Saudi Arabia, refueling aircraft stationed in the Red Sea and supporting Air Force missions into Baghdad. I was there as part of Operation Desert Shield for three months as a deterrent to keep Saddam Hussein from attacking Saudi Arabia. Then, the U.S. declared war. My Reserve unit was called back into Active Duty, and we returned to Saudi Arabia – that was the beginning of Desert Storm. During that time, I was Aircraft Commander in the KC-135, air refueling fighter jets that were used to strike Iraq.
That was the first time in U.S. history that women were allowed to participate in air combat missions. As a result, after the war, the Pentagon changed policy to allow women to fly fighter jets. I'm very proud to have helped blaze that trail for future women fighter pilots and to knock down that barrier.
Source: news.delta.com