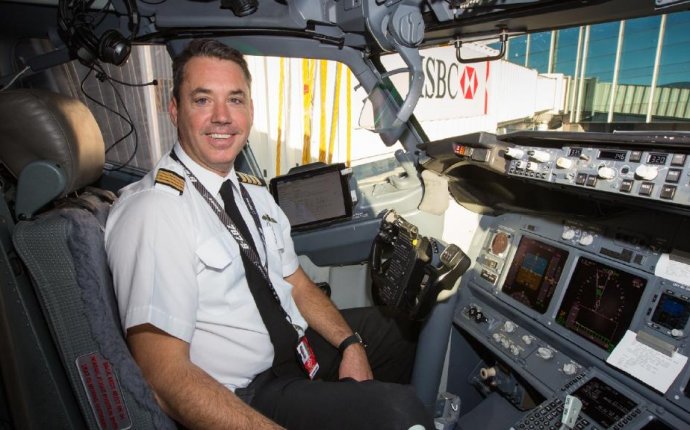 How to become a Qantas pilot?
With Flight crew bases in Adelaide, Brisbane, Cairns, Melbourne, Mildura and Sydney QantasLink offers successful applicants an exciting and challenging flying career with Australia's leading regional carrier in a two crew turbo-prop RPT operation.
As a QantasLink Flight crew member you will be responsible for making safety the first priority and ensuring maximum comfort and courtesy is extended to our customers.
The ongoing training we provide is of the highest standard and is highly regarded throughout the aviation industry. It is designed to ensure our impeccable safety record is maintained while developing our Flight crew to their full potential. In exchange for hard work and commitment, we provide Flight crew opportunities to expand their skills and experience including, but not limited to, command upgrades, training and checking positions as well as opportunities to move into regulatory and compliance roles within Flying Operations.
Given the nature of regional flying, QantasLink also offers a lifestyle that caters to all needs. The large variety of duties available offer pilots a flexible working environment with the ability to work throughout our extensive network which is always expanding into new and exciting destinations.
Although QantasLink is a large company whose network covers a vast number of destinations over many states, every pilot becomes part of our close knit team. Every member within this team is valued for their contribution to our company's visions and values.
If you are keen to join our Pilot team, based on your experience you have three pathways to register your interest:
QantasLink/UNSW Partnership
QantasLink and UNSW have partnered to offer an exciting new career path for aspiring pilots. The program is designed for pilots who do not currently meet the First Officer direct entry minimum criteria. This new training path will provide motivated candidates with the necessary skills to transition into an airline environment.
Students who enrol in either the UNSW Bachelor of Aviation Flying or the Graduate Diploma in Flying may apply to become a QantasLink approved student. All approved students will then enrol in the Graduate Diploma in Advanced Flying which will enable them to be considered for a First Officer position with QantasLink. Further details of the QantasLink/UNSW partnership can be found at www.aviation.unsw.edu.au
To become a QantasLink Approved Student, all applicants must have an unrestricted legal right to work in Australia.
We have some exciting new opportunities for trainee first officers to join our team. Be a part of our future, in a role that offers excellent training and progression.
Apply Now
If you meet the minimum requirements and would like to be considered for a position with QantasLink, click the link below and apply for vacancies.
Note: when you apply to QantasLink, you are confirming that you meet the minimum requirements and you are willing to accept employment at any QantasLink crew base.
Jetconnect pilots fly our fleet of Boeing 737-800 aircraft to Auckland, Wellington, Christchurch, Queenstown, Sydney, Melbourne and Brisbane. Our pilots are an integral part of the team ensuring operational excellence within a safety conscious culture.
Our pilots have a variety of flying backgrounds, each offering a unique combination of experience. At Jetconnect we are looking for crew who are professional, hardworking, safety conscious, have good interpersonal skills and enjoy working within a team.
The minimum requirements for selection as a pilot with Jetconnect are:
Hold a NZATPL* - or - NZCPL* with passes in all written NZATPL exams and 250 hours PIC
Current Class 1 Medical Certificate
Hold a Multi-Engine Instrument Rating
Level 6 English Language Proficiency Demonstration
Hold New Zealand residency or the legal right to work in NZ
Be able to swim 50 metres fully clothed then tread water for 3 minutes
* An Australian licence can be converted to a New Zealand licence via the TTMRA process.
First Officer Position minimum requirements:
2, 000 hours total flight time
1, 000 hours total Multi-Engine flight time
Total instrument time - 100 hours
Total night flight time - 25 hours
Total time on Air Operations - 100 hours
Boeing 737-800 Type Rating~
trending products
facebook lifestyle
fashion high
black lifestyle
natal chart program
car trend
champagne dreams caviar dreams
after the fashion
fish haircut
the curve salon
w spa coral springs
man getting haircut at supercuts
science news daily
fika coffee house application
hair studio 56
what fashion is in
kind of astronomy
haircutters near me
interpretive sociology definition
aerobic respiration use carriers
science olympiad practice tests
lifestyle information
do fashion
haircut free
coffee name
haircut up
it's coffee time
cultural traditions
about science 1
his fashion
do it fashion
pet haircut
how to do a coffee
lifestyle goals
5 major research methods used in sociology
coffee cake
app for astronomy
trending politics
five bean coffee
the american coffee shop
male haircut
tybean art cafe
www.sciencebuddies.org
twitter trending topics uk
experiment on scientific process
astronomy park
fashion pm
constellation that starts with i
haven coffee
subduction zone
ma fashion
astronomy how to
gap to pyruvate
planetary symbol for pluto
fashion through
astronomy song
astronomy green
news science
oil trends
coffee law
rebellious outfit
project contagious
lifestyle policy
about lifestyle
all about science
age trend
size coffee
lifestyle definition marketing
latest hairstyles for medium length hair
up and up coffee
ice haircut
what astrological house am i in
bad haircut
nude casual bodycon dress
two coffee
web trend
science to life
coffee to you
dvd haircut
night coffee
star of victory astronomy
coffee mugs
out for coffee
haircut call
astronomy camp
lifestyle stock
york coffee
child rearing
science news for kids
d d coffee
glycolysis pathway
photo trends
scientific method definition quizlet
media coffee
fashion group
trending hashtags on facebook today
list coffee
haircut under $20 near upham street mobile al
bethlehem coffee shops
science and more
cute outfits with black jeans
stunning coffee website
haircuts for thinning hair
lifestyle holiday vacation club
coffee business
coffee shops in concord
lifestyle is
how do nadh molecules contribute to electron transport
coffee enema recipe
dresses with ties in the back
2 haircut
charlie at work coffee
science is what is
red trend
hot nail colors now
coffee's on
lifestyle space
lifestyle card
she's all that fashion
men's fashion styles list
science today article
lifestyle audio
forum astronomy
the trend is
mint blue salon
haircuts for men near me
fashion during
science high
dc haircut
starship enterprise d
coffee in a
all for science
lifestyle events
big trends
2022 haircuts female
astronomy fact
the coffee barrel app
type 5 lifestyle
times lifestyle
model of constellation of stars
coaching science olympiad
fashion why
too coffee
data trend
lifestyle change
coffee room
london lifestyle
coffee enema supplies
trending today fox business
Source: www.qantas.com