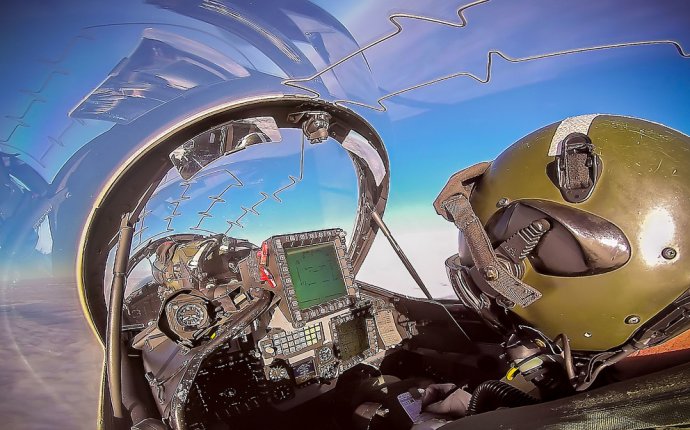 RAF Fighter Pilot training
'My job at the moment is working as one of the Squadron pilots bringing the Typhoon into active service. To begin with, it will be involved in quick reaction alert, which means intercepting unknown aircraft in British airspace.
Then, in the near future, it's going to be a multi-role aircraft and will be deployable in both the air-to-air and air-to-ground roles. As a Typhoon pilot, I'll be sent wherever the aircraft is deployed.'
My Day
'When we arrive at work, we'll get together for a met brief and find out about the day's weather, aircraft serviceability and the flying programme. Then we get into the planning cycle which takes place two to three hours before take off.
Every aircraft has a "brick" that contains data for each mission. We load this during our planning, get a map and take a brief from the formation leader on the day's tactics. We also brief the Fighter Controllers and any other formations we're working with that day.
We get an out-brief before we fly, just in case there have been any changes with the weather, the aircraft or the airfield, and then we get changed. This takes about 10 minutes in winter because you've got an immersion suit, thermal layers, a g-suit and flight jacket.
Most sorties last for about an hour and a half, depending on what we're doing. Once we land we have a debrief – usually playing tapes to show what happened in the cockpit.
Once that's done, you have to deal with your secondary duties and any admin, and then hopefully head to the gym. It's quite physically demanding to fly the aircraft so it's good to get down to the gym as often as you can.'
Guy, Pilot
Training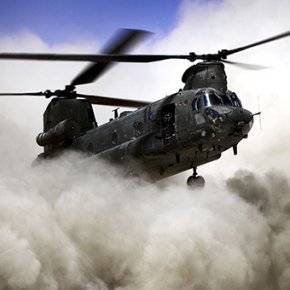 Full Time
Regular
Initial Training
Like all our officers, you'll begin your RAF career with Initial Officer Training (IOT) at the RAF College Cranwell in Lincolnshire.
You'll follow a challenging 24-week course designed to develop your leadership and management skills. The course includes fitness development, military training and academic study as well as practical outdoor leadership challenges.
Specialist Training
Your specialist training begins with Elementary Flying Training, flying the Tutor aircraft. You will then be streamed to fast jet, multi-engine or rotary (helicopter) flying training.
Fast-jet
Fast-jet training lasts 21 months and you'll initially fly the Tucano at RAF Linton-on-Ouse, after which you will be awarded your pilot 'wings'.
You'll then go on to fly the Hawk at RAF Valley and, after successful completion of the tactical weapons phase, you'll go to an Operational Conversion Unit, where you'll train on the specific aircraft you'll be flying in a front-line role. (eg: Typhoon)
Multi-engine
The training to fly multi-engine aircraft is 10 months long, during which you'll fly both the Tutor and the King Air at RAFC Cranwell.
You'll then be awarded your pilot 'wings' and go to an Operational Conversion Unit to train on the aircraft that you'll be flying operationally. (eg: C17)
Rotary
If you are streamed to rotary you will spend 18-months flying both single-engine Squirrel helicopters and multi-engine Griffin helicopters at RAF Shawbury. After your training, you'll be awarded your pilot 'wings'.
You'll then go to an Operational Conversion Unit where you'll train on the helicopter you'll be flying operationally. (eg: Chinook)
Foundation Tour
During your first tour, you will probably be detached overseas for anything from a few days to a few months. You could fly on a training exercise in allied airspace or carry out your role on operations over hostile territory.
Your Career Prospects
You will join the RAF on an Initial Commission of 12 years and may be selected to serve on a pension earning commission of 20 years service or age 40, whichever is the later, during this time. Promotion to the rank of Flight Lieutenant is on a time served/satisfactory service basis. Further promotion to Squadron Leader and above is by competitive selection.
Ongoing Development
As a pilot, you will have opportunities for further professional development throughout your career. As well as training to fly different aircraft at Operational Conversion Units, there are opportunities for structured command and staff training as your career progresses.
Transferable Skills
The skills and experience you gain throughout your career as a pilot in the RAF could equip you for a number of civilian jobs, including: commercial airline pilot; pilot trainer; and a host of management posts.
Job requirements
Qualifications:
You will need a minimum of 5 GCSEs (or acceptable equivalents) at a minimum of Grade C (Grade 4 to 5 with effect from Aug 17), including English Language, and Mathematics, Scottish Certificate of Education (SCE) Standard Grades; 5 at a minimum of Grade 2, including English Language and Mathematics or 5 Scottish National Equivalent (SNE) Grades at a minimum of Grade 5 including English Language and Mathematics.
In addition, you need at least 2 A2 Levels / 3 Highers at Grade C or above (excluding General Studies or Critical Thinking) which must total a minimum of 64 UCAS points.
Source: www.raf.mod.uk