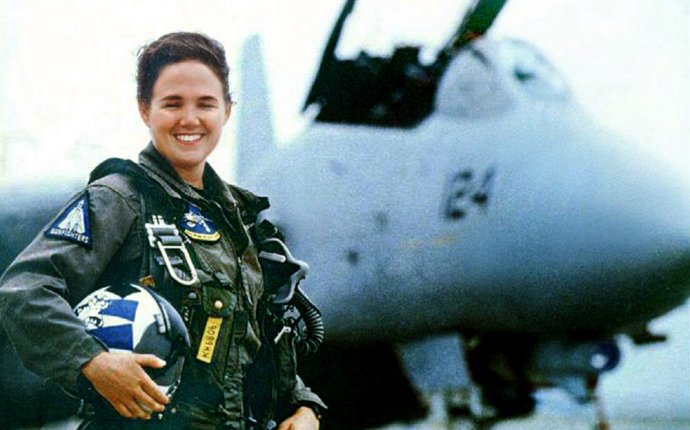 Navy Fighter Pilot training
Overview U.S. Navy / Handout / Getty Images News / Getty Images
It takes years of training and dedication to become a Navy pilot. Here are the benchmarks you'll need to meet if you plan to pursue this coveted and highly demanding career.
Education
You will need at least a bachelor's degree, earned at a civilian college or university or from the U.S. Naval Academy in Annapolis, Md.
Commissioning
You must be an officer, commissioned at the rank of ensign. There are a few ways to accomplish this. One is to enroll in a Naval Reserve Officers' Training Corps (ROTC) program at a civilian college, which will allow you to attend military classes and drills in addition to a regular college curriculum and requires you to report for midshipman cruises during the summer.
If you already have a bachelor's degree, you can go to Officer Candidate School, an intensive 12-week crash course in military studies held at the Naval Air Station in Pensacola, Fla. You'll become familiar with the basic rules and regulations of the U.S. Navy, swim a great deal as part of an intensive physical conditioning program, and learn the basics of naval propulsion.
The U.S. Naval Academy is the third - and most rigorous - route. Only about 1, 300 would-be officers (about 10 percent of applicants) are accepted every year. Aspiring students typically have stellar academic records, a history of leadership and often a varsity sports background.
Age Requirements
There are cutoff ages. You need to be at least 18 years old when you enlist in the Navy and be commissioned as an officer before turning 28. Age waivers might be available.
Citizenship Testing
To become a Navy aviator, you will have to pass the Aviation Selection Test Battery (ASTB), a test that has not changed much since its inception during World War II. It consists of five timed subsets: mathematics and verbal, mechanical comprehension, aviation and nautical, spatial perception, and a survey gauging interest in aviation. About 10, 000 candidates sit for the exam each year.
Physical Condition
You'll have to take a battery of physical, psychological and background tests. You'll take a flight physical to prove that you're medically qualified to fly. Your vision can be no worse than 20/40, correctable to 20/20, to become a pilot. You can't be colorblind or have problems with depth perception. The Navy does accept applicants who have had laser eye surgery, however.
Flight School
Unless you hold a recreational or private pilot certificate (or higher) or have completed a solo cross-country flight in a civilian aircraft, you must undergo introductory flight screening. As part of this screening, you are required to take 25 hours of instruction at a certified flight school, completing at least three solo flights, one of them cross-country. Once you've accomplished this, you can enroll in the Navy's program for aviators, initially in Florida.
Aviation pre-indoctrination: For six weeks, you'll study aerodynamics, aviation physiology, engines and navigation in a classroom setting at the Naval Air Station in Pensacola. You'll proceed to training that includes learning how to use special devices to cope and survive if an aircraft mishap casts you into the water.
Primary flight training: At Whiting Field in the Florida Panhandle, you'll start your hands-on instruction with a T-34C, a turboprop painted orange and white that is the Navy's main trainer. By the end, you'll have spent more than 100 hours aloft in the T-34 or in flight simulators, learning night flying, flying in formation, aerobatics and basic flight skills.
Specialization
At the end of primary flight training, you'll specialize in a particular aircraft. If you're selected to fly helicopters, you'll stay at Whiting for six months of training in the Bell TH-57 Sea Ranger. If you're chosen to fly tactical jet aircraft, you'll go either to the Naval Air Station in Kingsville, Texas, or Meridian, Miss. Training begins with ground school, including meteorology and more aerodynamics. Then, you'll progress to the T-45 Goshawk for hands-on training. If you're assigned to fly the P-3C Orion four-engine maritime patrol aircraft, you'll train on the T-44A or the TC-12B at the Naval Air Station in Corpus Christi, Texas. Or you'll go the Naval Air Station in Kingsville, Texas, to learn how to fly one of two turboprop planes that operate from aircraft carriers: either the E-2C Hawkeye or the C-2A Greyhound. The actual flight time required varies depending on the aircraft, but is more than 100 hours in all cases.
Source: www.thebalance.com