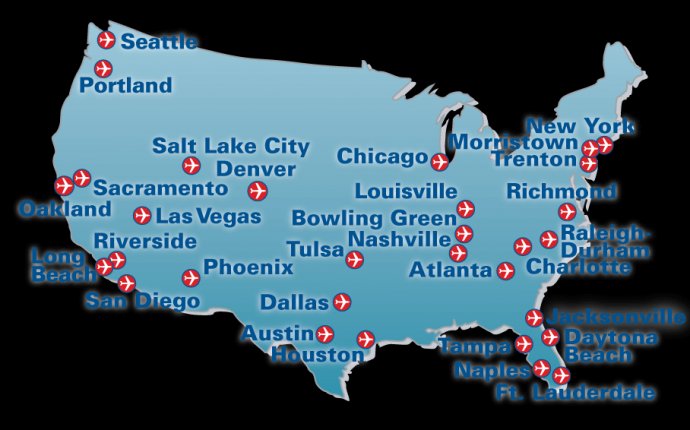 Fast track Pilot training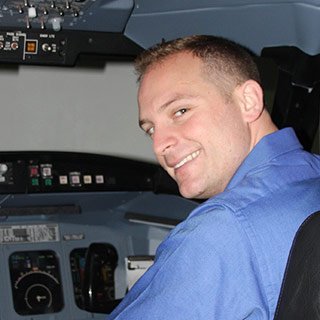 As an ATP student, gain access to quality modern aircraft, nationwide locations, and job placement assistance. ATP has the experience, resources, and airline relationships to take you from zero time to airline pilot in about two years — proven by thousands of graduates now flying for regional and major airlines.
1.
With airline-oriented, total immersion training from day one, you will graduate from the Airline Career Pilot Program in 9 months (from zero time), earning your Commercial Multi-Engine pilot certificate with Certified Flight Instructor certificates.
2.
After graduating the program, you receive a guaranteed Flight Instructor job with ATP, where you can earn up to $42, 000 annually with airline tuition reimbursement and gain the necessary flight experience to reach airline hiring minimums of 1500 hours.
3.
During your time as a flight instructor, at 500 hours total flight time, you can begin earning at least $11, 000 in airline sponsored tuition reimbursement, if qualified.
4.
After approximately 18 months as a flight instructor, you will be at airline minimums and ready to take the next step in your professional pilot career.
Tuition Reimbursement
Graduate training in 9 months and flight instruct with ATP
Interview with an airline at 500 hours total flight time
Commit and start earning airline tuition reimbursement
Fly for your airline in about 2 years after starting training
Full Financing Available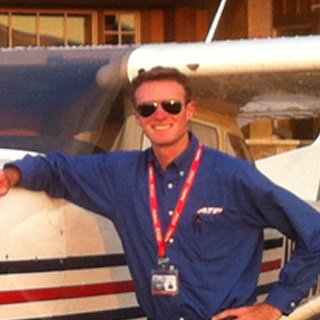 Thanks to the strong track record of ATP-trained professional pilots, both Sallie Mae and Wells Fargo offer their lowest-rate undergraduate student loan products to ATP flight training students. ATP is the only flight school that can get you access to these competitive loan products, which in most cases cover the entire cost of flight training for qualified borrowers.
Training Resources
Fly one of the largest fleet of multi-engine training aircraft in the world. Learn from a staff of highly qualified multi-engine flight instructors. Train at any one of 41 convenient training center locations. Experience quality modern aircraft, instructor, checkride availability and coordination to support your training schedule.
Financial Strength
Your flight training investment is substantial — choose a school you can trust. ATP's financial strength is demonstrated by a capital investment in a fleet of 293 owned aircraft, and in banking relationships that gain you access to more affordable student loans.
Employment Connections
Access pilot job placement opportunities through a dedicated staff of placement specialists who have airline experience. Join a network of thousands of ATP alumni that will pay dividends during your career. Letters of agreement with leading regional airlines and a preferential listing on PilotPool.com mean you get airline job offers sooner.
"It's rare to find something that's as good as advertised. I remember leafing through many flight magazines, always seeing ATP's glossy, full-page ads. They seemed promising, yet too good to be true. When I finally committed (I sold my home and used the profits), a few family members approached me, asking if I realized what I was doing. Looking back, I realize I had placed a bet - not just on ATP, but also on myself.
After the fact, my only regret is that I didn't do it sooner.
It's been a true honor to work under and alongside you all. ATP isn't just the biggest flight school around, it's also the best…you have facilitated an atmosphere where people can literally make dreams become reality. How cool is that?!
Thank you all for everything you've done and continue to do. While in the airlines, I'll continue to sing praise of ATP. To be dedicated to something you love is a gift most will never receive, and I know I'm fortunate to do so."
Patrick Milligan
ATP Graduate
HIRED: Envoy Air
"I did all my pilot training with ATP. I started from zero time in November 2012 and started working for ATP as a CFI in June of the following year… I reached the magic 1500 after thirteen months of instructing and then I got right on with SkyWest. I am now approaching a year with them and life continues to improve… I want to express my thanks to you and to the entire crew at ATP because although you have to earn every bit of what you accomplish, ATP provided me with the tools I needed to go from zero time to airline pilot in just 21 months."
Mark Samyn
ATP Graduate
HIRED: Skywest Airlines
Source: atpflightschool.com