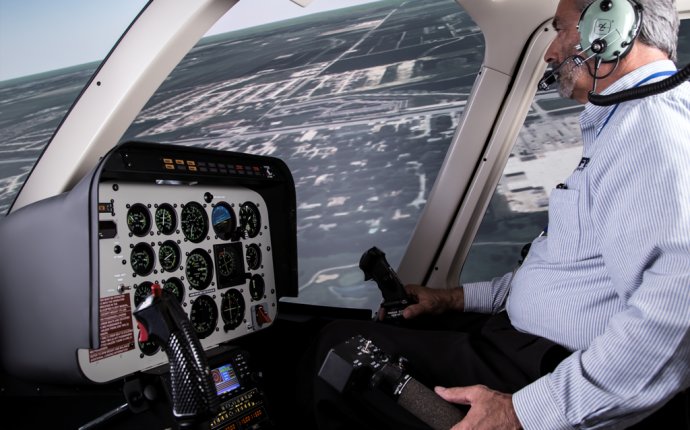 Canadian Air Force Pilot training
Basic Military Officer Qualification
After enrolment, you start basic officer training at the Canadian Forces Leadership and Recruit School in Saint-Jean-sur-Richelieu, Quebec, for 15 weeks. Topics covered include general military knowledge, the principles of leadership, regulations and customs of the Forces, basic weapons handling, and first aid. Opportunities will also be provided to apply such newly acquired military skills in training exercises involving force protection, field training, navigation and leadership. A rigorous physical fitness program is also a vital part of basic training. Basic officer training is provided in English or French and successful completion is a prerequisite for further training.
Following basic officer training, official second language training may be offered to you. Training could take from two to nine months to complete depending on your ability in your second language.
Professional Training
Pilots attend Primary Flying Training at the Canadian Forces Flying Training School in Portage la Prairie, Manitoba. This course introduces you to the military flying environment and procedures. Continued training depends on successfully completing this course.
The next phase is the Prerequisite Training Course which introduces you to various effects of flying on the human body, air safety procedures, and basic survival techniques in the event of an emergency on land or over water. The course includes:
Aeromedical Training:
The effects of high "G" forces The effects of high altitudes Operation of oxygen supply Operation of ejection seat
Basic Land Survival Basic Sea Survival:
Parachute landing techniques Water entry Sea survival skills
Basic Flying Training takes place at the NATO Flight Training Centre in Moose Jaw, Saskatchewan for 8 months. Pilots are trained to fly aircraft in a military environment through classroom, simulator and in-flight instruction. As well, you will receive leadership development training to prepare you for your responsibilities to and for your aircrew. Based on flying performance, academic standing and leadership evaluation, you will be assigned to one of three Advanced Flying Training paths:
Rotary Wing Training: offered at Portage-la-Prairie, Manitoba, you will complete the Basic Helicopter Course on the Jet Ranger helicopter. Multi-Engine Training: offered at Portage-la-Prairie, Manitoba, you will train on the Beech Raytheon King Air C-90A. Fast Jet: offered at Moose Jaw, Saskatchewan, you will train on the Harvard II as a Fighter Pilot and an Instructor Pilot
At the end of the Advanced Flying Training, you will receive your Pilot's Wings and proceed to an Operational Training Unit for training with the aircraft and in the role you have been assigned before being posted to an Operational Squadron.
Now Hiring: We are now accepting applications for this job through Direct Entry and Paid Education.
On this page:
Corrective Surgery for Vision
Applicants who wear glasses, contacts, or have had certain types of laser refractive surgery to improve their vision may apply for the Pilot occupation. However, Radial Keratotomy or corneal reshaping procedures are not approved for Pilots.
Direct Entry
If you already have a university degree, the Forces will decide if your academic program matches the criteria for this job and may place you directly into the required on-the-job training program following basic training. Basic training and military officer qualification training are required before being assigned.
Paid Education
Regular Officer Training Plan
Because this position requires a university degree, the Forces will pay successful recruits to complete a Bachelor degree program at a Canadian university. They receive full-time salary including medical and dental care, as well as vacation time with full-pay in exchange for working with the Canadian Forces for a period of time. Typically, candidates enter the Canadian Military College System as an Officer Cadet where they study subjects relevant to both their military and academic career. In some instances, the Forces is able to pay for Officer Cadets to attend other Canadian universities in a relevant degree program. Officer Cadets who attend other Canadian universities typically attend university during the regular academic year and participate in additional military training during the summer months.
If you have a high school diploma from a school recognized by a Canadian provincial or territorial education ministry, you may be eligible for the Forces' combined degree and pilot training program. This unique training program enables Officer Cadets to obtain a Bachelor of Aviation Technology and Pilot's Wings over a four-year period, as opposed to earning a four-year degree prior to starting pilot training. In the first year of this program, candidates will complete Basic Military Officer Training, followed by Phase 1 Military Flying Training. In their second year, successful candidates will move into the academic phase at Seneca College in Toronto, Ontario. During the remaining two years of this program, candidates will complete their military flying training and the remainder of their studies at Seneca College. Graduates of this program are required to serve seven years as a Pilot with the Forces.
In addition to having your high school diploma or Sec V in Québec, you must also have achieved or be on your way to achieving six high school academic level credits with minimum 65% average in:
English (ENG4(U)) Mathematics: Calculus and Vectors (MCV4(U), or Que 536) Mathematics: Advanced Functions (MHF4(U)) Physics (SPH4(U))
raya and the last dragon 123movies
ricky the dragon steamboat
sisu raya and the last dragon
smaug the dragon
the girl with the dragon tattoo 2009
tohru dragon maid
black bearded dragon
cool dragon
dragon avatar
dragon ball legends
dragon ball movie
dragon ball super dub
dragon ball z battle of gods
dragon ball z characters
dragon ball z game
dragon ball z hoodie
dragon con 2021
dragon king's daughter
dragon palace
dragon shield sleeves
dragon skull
dragon slayer 2
fire dragon
green dragon
how to train your dragon 4
hydra dragon
little dragon
osrs dragon slayer 2
raya and the last dragon toys
the dragon prince season 4
alocasia silver dragon
anders dragon age
astrid how to train your dragon
bad dragon sticker
bearded dragon enclosure
cell dragon ball z
dragon ball in order
dragon ball xenoverse 3
dragon nest
dragon pharma
dragon skin body armor
dragon wok
frozen dragon canada
how to eat dragon fruit
how to train your dragon movies
legend of the white dragon
monkey d. dragon
moon dragon
osrs dragon hunter lance
playmobil golden dragon
red dragon novel
sea dragon rocket
tail of the dragon map
the girl with the dragon tattoo
the way of the dragon
bearded dragon poop
bearded dragon tank
cell dragon ball z
dragon adventures codes
dragon adventures wiki
dragon age inquisition
dragon ball comic
dragon ball fusion generator
dragon ball toys
dragon ball z action figures
dragon ball z card
dragon ball z fighters
dragon dance
dragon dictation
dragon drawing easy
dragon force
Source: www.forces.ca