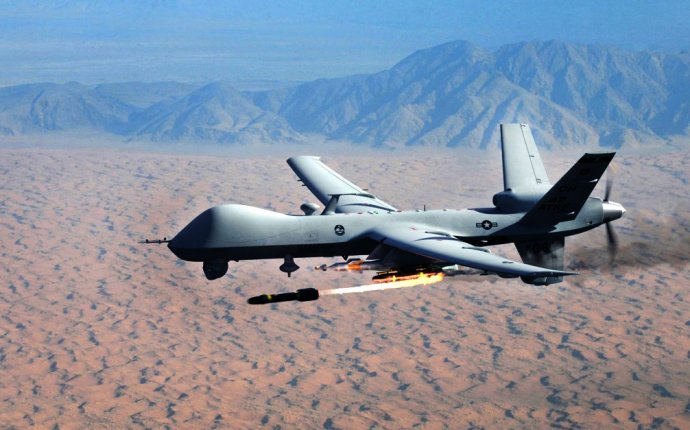 Air Force RPA Pilot training
The Air Force has selected 30 enlisted airmen for the next wave of training to fly remotely-piloted aircraft, the service announced Wednesday.
The 30 airmen chosen to train in fiscal years 2017 and 2018 include two senior master sergeants, five master sergeants, nine technical sergeants and 14 staff sergeants, as well as an additional five alternates, the Air Force Personnel Center said in a release. The selection board, which met from Feb. 6 to 8, considered 185 candidates, AFPC said last month.
The announcement represents a major milestone in the Air Force's effort to expand its ranks of enlisted RPA pilots. Within four years, the Air Force hopes to have 100 enlisted airmen flying drones.
These newly-selected airmen will follow the first round of 11 enlisted airmen chosen to fly the RQ-4 Global Hawk, an unarmed reconnaissance drone. The first four of those initial enlisted pilot trainees started training last October, the second group of four began Jan. 18, and the third group of three is scheduled to start March 21. Originally, 12 airmen were part of the so-called Enlisted Pilot Initial Class, or EPIC, but the Air Education and Training Command said in a follow-up email Thursday that one dropped out last October.
AFPC said the first two airmen from this round will begin training as early as April, and the others will follow, two at a time, in subsequent classes. Initial Flight Training takes place at Pueblo Memorial Airport in Pueblo, Colorado.
After the initial training, aspiring pilots will head to Joint Base San Antonio-Randolph Air Force Base in Texas for the RPA Instrument Qualification Course and the RPA Fundamentals Course. They will then attend Basic Qualification Training at Beale Air Force Base in California. AFPC said the training process typically takes nearly a year. But the program's first two trainees, who began in October, are expected to graduate and receive their pilot wings in May, even sooner than anticipated.
The Air Force opened the ranks of RPA pilots to enlisted airmen in December 2015, hoping that their addition would help ease the demand on the RPA community, as well as give enlisted airmen additional career opportunities. Right now, enlisted airmen are not allowed to train to fly armed RPAs like the MQ-1 Predator and MQ-9 Reaper, but the Air Force has left the door open to allowing that in the future.
AFPC said that eligible airmen had to be between the ranks of staff sergeant and senior master sergeant, and had to have six years of retainability after they were to graduate from pilot training.
Source: www.airforcetimes.com