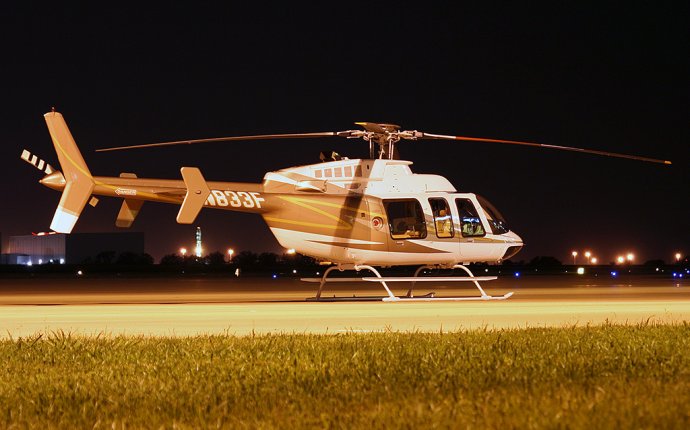 Helicopter pilot training cost in India
The job of a pilot is a highly specialised one. It requires knowledge of air navigation, interpretation of meteorological reports, operating sophisticated electronic and mechanical controls, leading the aircraft under adverse circumstances, and being a leader to the flight crew and passengers under climatic and other emergency situations.
You are responsible for the passengers, the crew and the aircraft. Hence you must have discipline, patience, responsibility, punctuality, commitment and self-confidence.
Additionally, a lot of hard work, stamina, alertness of mind, adaptability to follow difficult time schedules, and good team spirit is required. Emotional stability in crisis situations is another characteristic.
Do you have these attributes? If yes, what sort of training do you require? We list out the various options.
Basic prerequisites
You must complete Class XII under the 10+2 system or its equivalent with a minimum of 50 per cent marks in maths and physics.
You must be at least 16 years of age to be eligible for a Student Pilot License, 17 for a Private Pilot License, and 18 for a Commercial Pilot License.
Alternatively, you could directly enroll for the Private Pilot License once you have cleared Class XII and are 17 years old. This involves taking an exam conducted by the Directorate General of Civil Aviation* consisting of theory papers on air navigation, aviation meteorology, air regulation and technical aspects.
Your vision in one eye must be perfect. In general medical terminology, it is called 6/6 eyesight. In the other eye, you could have an imperfection of 6/9, which must be correctable to 6/6.
General physical fitness is mandatory. You must be free of any disease that can hamper normal function.
You need to complete the requisite number of hours, clear written papers and the medical examination. You need 70 percent marks to pass in each of these papers. You can keep appearing until you clear them.
Note: The application form is available at all flying clubs. You can also write to the Directorate General of Civil Aviation. Send a self-addressed envelope, requesting them to send it back to you.
The DGCA's address
Director of Airworthiness (CEO)
C/O Director General of Civil Aviation
East Block III, RK Puram
New Delhi - 110 066
About the DGCA*

The DGCA is the regulating authority on all matters dealing with aviation in the country. It is responsible for implementing, controlling, and supervising airworthiness standards, safety operations, and crew training in India. This department holds examinations for pilots, and grants flying licenses. Basically, it controls civil aviation in the country.
Web site:
Professional courses
There are various exams, which must be progressively cleared before one can fly various aircrafts or be promoted to senior positions.
~ Student Pilot License (SPL)
This is an examination conducted by most flying clubs. It covers papers in Air Regulations, Aviation Meteorology, Air Navigation Air Technical. It is a theory exam.
Eligibility: You must be at least 16 years of age and have passed Class X. A medical certificate of fitness, security clearance and a bank guarantee of Rs 10, 000 is required.
Selection: Candidates taking the SPL test have to appear in an oral examination on a fixed day every month, candidates go through a medical test. Air Force Central Medical Establishment, New Delhi and Institute of Aviation Medicine, Vimanpura, Bangalore, are the final authorities for medical fitness. After medical clearance, the candidate gets the SPL. You must also pass the Pilot Aptitude Test.
~ Private Pilot License (PPL)
After getting the SPL, you proceed, accompanied by the flying instructor, for initial flying training. This is a dual flight, where the instructor or trainer accompanies the learner to teach him/her the practical aspect of flying. Then the candidate gets his or her first independent flight normally after about 15 hours of dual flying. This includes cross country flying. A total of 60 hours of flying is needed, of which 20 hours minimum should be solo and five hours cross country.
Theory exam: There is a theory examination also, the subjects are: Air Regulations, Aviation Meteorology, Air Navigation, Aircraft Engines, Seamanship.
Eligibility: 10+2 and medical fitness certificate from AFCME or IAM. The age requirement is 17 Years.
Cost: The total cost of obtaining a PPL can be in the range of Rs 2 lakhs to Rs 5 lakhs.
~ Commercial Pilot License (CPL)
Source: www.rediff.com