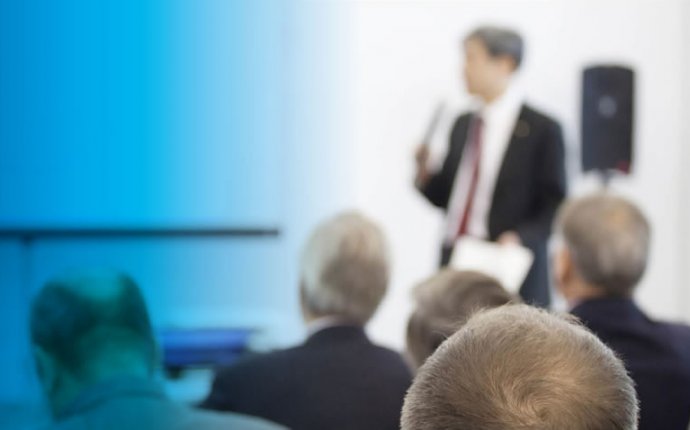 DFT Aviation Security Training
A five-day course for those who have responsibility for strategic security and security risk management
This course details how to protect your critical infrastructure by minimising day-to-day and long-term risk.
CARVER is one of the tools we look at on this five-day course. Developed by US Special Operations Forces and adapted into a defensive model to counter current and emerging threats, it's a system that is used to identify and rank specific targets as well as vulnerable points in the critical infrastructure.
The CARVER process is based on risk management. It helps to ensure that resources are correctly targeted to ensure maximum efficiency and that vital processes and installations are protected. It was used recently against Jemaah Islamiyah insurgents in the Philippines.
Critical infrastructure includes:
Airports
Seaports
Ground transport
Rail
Power
Military Installations
Fuel infrastructures
This course is relevant for those with a responsibility for Strategic Security and Security Risk Management:
Security Risk Managers
Military Intelligence Services
Premises Security Managers
The course will be delivered over five days.
For more information about the CARVER and Critical Infrastructure course, please contact us today.
A five-day fully accredited course that explores the difference between an emergency and a crisis – and helps you create a
robust response plan
It's essential for any business to have an effective crisis management and emergency plan in place. Participants on this accredited Avsec course will gain an understanding of what constitutes 'an emergency' and what constitutes 'a crisis'.
They will have a thorough knowledge of best practice for planning to respond to a crisis and an emergency. They will also understand how to create an effective Crisis and Emergency Response Plan.
This Course will be delivered over five days. Candidates will receive a certificate on successful completion of their
assessment exercise.
Working with our partner, Strenuus, we can offer a wider range of exclusive services to meet your specific business needs.
Strenuus provide unique insights into hidden business risks
Talk to us about Strenuus… For business continuity and stability that are pre-requisites of long-term growth.
For more information about Avsec's five-day Crisis Management and Emergency Planning Course,
please today.
Our own specialist instructors deliver high quality accredited training courses as part of an extensive portfolio of training packages
A professional security training programme is essential for every organisation operating in today's aviation sector. Avsec's portfolio of training courses are reviewed and updated on a regular basis to ensure they're effective, up-to-date and meet current and future legislative demands.
Avsec provide our own specialist instructors to deliver high quality training courses. They are all qualified to UK DfT standards and have wide experience in air safety management. Aviation professionals who will benefit from our courses include aircrew, ground crew, cargo handling and management staff.
Avsec run a complete range of Aviation Security Courses (click to learn more):
For more information about Avsec's Aviation Security Training Courses, please today.
If you are supplying or handling cargo for transportation by air you need robust and compliant security training
Avsec Global can assist you in all your Cargo Handling compliance training needs. The following courses are available either 'on request' (held at our clients premises worldwide) or as 'open' courses (which we run on a regular basis close to Gatwick Airport).
Known Consignor Training (Modules 1 – 7 Operators)
Known Consignor Training (Modules 1 – 8 Responsible Person)
Regulated Agent Training Cargo Aviation Security Principles (CASP)
Regulated Agent Training Cargo Aviation Protection (CAP)
Regulated Agent Training Cargo Operative (CO)
Cargo Operative Screening (COS)*
Cargo Supervisor (CS)
Cargo Manager (CM)
Please for further information, or see our Updates page for course dates.
*Cargo Operative Screening Courses (COS) are delivered in association with DV Training & Development Ltd, experts in X-ray screening training. www.dvtrainingltd.com
UK DfT Certified eLearning Training Courses
General Security Awareness Training (GSAT)
Known Consignor Training (Modules 1 – 7 Operators)
Known Consignor Training (Modules 1 – 8 Responsible Person)
Regulated Agent Training Cargo Aviation Security Principles (CASP)
Regulated Agent Training Cargo Operative (CO)
IMPORTANT
Due to regulation EU185 – 2010, the DfT requires all personnel having aviation security training to undertake pre-employment / background checks prior to receiving any training or eLearning programmes. Contact us for details.
For more information about Avsec's Cargo Handling Compliance Training Courses, please today.
Flexible training programmes that meet the changing and demanding nature of the aviation industry
Avsec have designed a programme of courses that can be spread over a period to suit your organisation. Course content reflects the demands of the dynamic aviation environment.
It relates to the carriage of dangerous goods on passenger and cargo aircraft, and details the correct procedures for carriage, packing and quantities allowed on different aircraft.
We can provide initial and ongoing training programmes to ensure that your staff are up-to-date with current practices and legislation.
For more information about Avsec 'Dangerous Goods Awareness Training', please today.
A flexible course of up to eight modules designed to meet your operational requirements
This is a modular course - running up to eight days - that complies with the United Kingdom Department for Transport Requirements (UK DfT) for Ground Security Operatives.
The modules required are determined by the role being carried out. We would be happy to discuss and advise on the requirements for your operation.
Modules:
Core module
Security Critical Area Access Control and Security
Protecting Aircraft
Preparing people for security checks
Recognition of firearms and explosives
X-ray, EDS, ACBX, TIP Technology
ETD, liquid testing, metal detection technologies
Searching – people, baggage, vehicles, aircraft and facilities
Please note that on-the-job supervised training is required under UK DfT requirements. We can make appropriate arrangements on your behalf.
For more details about our Ground Staff Security Training Courses, please today.
A one-day course to ensure assessors can identify – and act upon – bomb and other security threats
This one-day course covers the process of threat assessment training. Successful delegates will be certified to UK DfT standards.
The course content is a mixture of theory and practical exercises. This will ensure that trainees are well-equipped to carry out assessments of bomb and other security threats to aviation – and to take appropriate action.
For more information about attending this Security and Bomb Threat Assessors' Course, please today.
Source: www.avsecltd.com