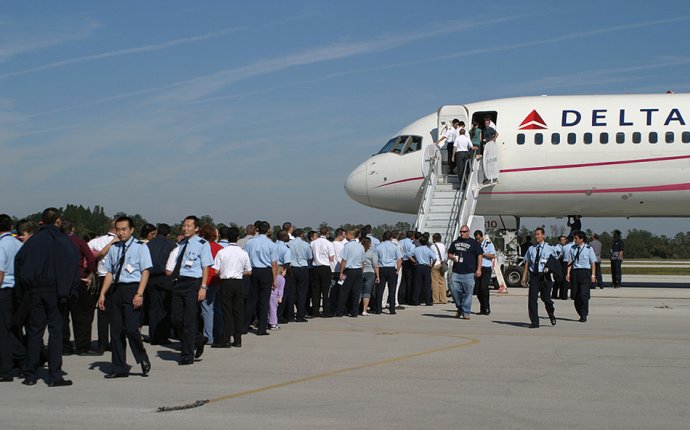 Top Ten Aviation Schools
Keep reading to learn about some of the top aviation universities in the U.S., whether you want to fly a plane or helicopter or work in the operations side of the industry. Explore school and program options, including relevant honors and awards. See what you'll learn through various undergraduate and graduate degree programs. Schools offering .
What Are Some Characteristics of the Top Aviation Universities?
If you're interested in a program that teaches you how to pilot an aircraft, you may want to find out which airports are near the school. A top aviation schools has usually been involved with flight or space training through its history. The instructors should have experience in the particular area of aviation that they are teaching. If you're looking for a program that handles aviation operations and business procedures, you might be interested in a school with programs that have been accredited by the Association to Advance Collegiate Schools of Business (AACSB).
Florida Institute of Technology in Melbourne
Florida Institute of Technology (FIT) was ranked number 171 on the U.S. News & World Report 2015 rankings of national universities. FIT was originally a training school for space industry professionals.
FIT offers training for a variety of aviation professionals, including pilots, air traffic controllers, aviation managers and aviation meteorologists. FIT features the Florida Tech Research Park at Melbourne International Airport, which is the largest research park at a Federal Aviation Administration (FAA) airport in the nation. If you're interested in learning to fly an aircraft, FIT boasts that 94% of your training would take place in an aircraft. FIT is home to a number of aviation clubs, such as Collegiate Aviation Business Executives and the Falcons Intercollegiate Flight Team. Since FIT has formed relationships with a number of aviation companies over the years, you may have the opportunity to pursue internships with most of the major U.S. airlines. You could pursue these degrees:
B.A. in Aviation Management - Online
B.S. in Aviation Management
B.S. in Aviation Management - Flight
B.S. in Aviation Meteorology
B.S. in Aviation Meteorology - Flight
M.S.A. in Aviation Safety
M.S.A. in Aviation Management - Online
M.S.A. in Aviation Safety - Online
M.S. in Aviation Human Factors
Ph.D. in Aviation Sciences
Southern Illinois University in Carbondale
According to in 2016, Southern Illinois University (SIU) was listed at number 214 on the national university rankings and listed at number 122 on the top public school rankings. SIU is accredited by the AACSB.
The aviation flight program at SIU is designed to qualify you for a FAA Commercial Pilot Certificate. Your training would take place at the nearby Southern Illinois Airport. Upon completion of the program, you could pursue internships at a number of major airlines. The aviation management program could lead to flight operations internships at American Airlines, Boeing, United Parcel Service or Delta Airlines. The aviation technologies program was designed in collaboration with the FAA. Through the management program, you could minor in airport management and planning, aircraft product support, or air traffic control. If you're interested in becoming a part of the U.S. Air Force, SIU offers an aerospace studies minor program that could lead to you to become commissioned as an officer in the Air Force. The following degrees are offered at SIU:
Associate of Applied Science in Aviation Flight
Bachelor of Science in Aviation Management
Master of Public Administration - Aviation Concentration
University of North Dakota in Grand Forks
The University of North Dakota (UND) was ranked at number 202 for the 2016 list of best national universities by . UND was the first school to offer a business degree combined with flight training. The business program is accredited by AACSB, and the aviation and air traffic control programs are approved by the Aviation Accreditation Board International.
UND Aerospace in Grand Forks has over 120 training aircraft. UND provides opportunities for internships at airline companies, such as Jet Blue, United Airlines and Empire Airlines. You can earn a FAA Commercial Pilot Certificate through some of the aviation programs at UND. The aeronautics program offers a variety of major options, including air traffic control, commercial aviation, flight education, aviation technology management and unmanned aircraft systems operations. The master's program in aviation includes instruction on statistical and research methods that can be applied to commercial aviation or aviation-related government positions. You could pursue the following degrees at UND:
Bachelor of Science in Aviation Technology Management
Bachelor of Science in Commercial Aviation (Helicopter or Fixed Wing)
Bachelor of Science in UAS Operations
Bachelor of Science in Flight Education
Bachelor of Business Administration in Airport Management
Bachelor of Business Administration in Aviation Management
Master of Science in Aviation
Ph.D. in Aerospace Sciences
Ten Top Aviation Programs
College/University
Institution Type
Location
Ohio State University
4-year, Public
Columbus, OH
Saint Louis University
4-year, Private
St. Louis, MO
Central Washington University
Ellensburg, WA
California Baptist University
Riverside, CA
University of Central Missouri
Warrensburg, MO
University of Maine at Augusta
Augusta, ME
Bridgewater State University
Bridgewater, MA
Utah Valley University
Orem, UT
Everglades University
Boca Raton, FL
Source: learn.org