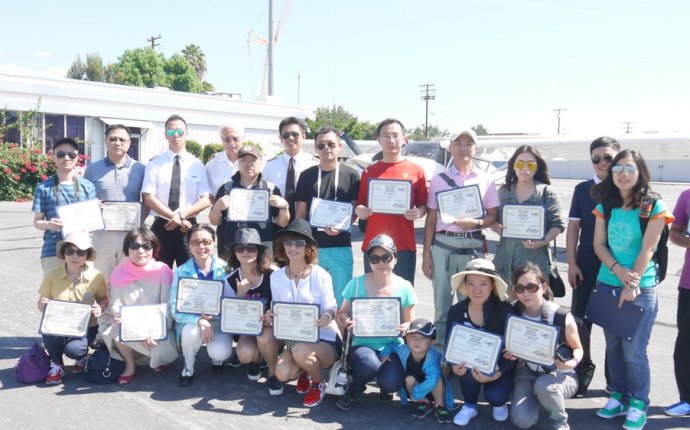 Aviation Schools in Southern California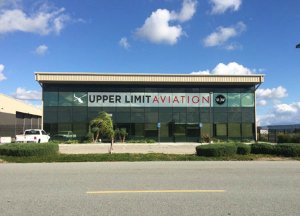 FLIGHT TRAINING IN TEMECULA
Upper Limit Aviation's Temecula campus is located at the French Valley Regional Airport. Here, at our Southern California flight school, we offer Part 61 professional pilot training. Our courses are Private Pilot, Instrument, Commercial, Certified Flight Instructor (CFI), and Certified Flight Instrument Instructor (CFII). We aim to be the best of the aviation school in California, so our courses are taught by experienced certified instructors, and their goal is to prepare students for careers as professional pilots. In addition to our flight school in Southern California, we also have locations are in Salt Lake City, UT, and Cedar City, UT.
Are you interested in learning to fly? Upper Limit is one of the best flight schools in Southern California. Take your first flight – also known as a demo or Discovery flight – and officially start your journey to becoming a pilot! We offer the best flight training prices in the region. Call 801-596-7722 and get set up today.
FRENCH VALLEY REGIONAL AIRPORT – SOUTHERN CALIFORNIA FLIGHT SCHOOL
The French Valley Airport is located in Southwest Riverside County, adjacent to the California communities of Temecula, Murrieta, and Winchester. It is located on Highway 79, and it is only minutes away from Interstate 15 and the 215 Corridor. French Valley Airport is owned and operated by Riverside County. There are a total of four helicopter pads at French Valley Airport, making it one of the most ideal helicopter flight schools in Southern California. Upper Limit Aviation is located at 37350 Sky Canyon Dr #323 Murrieta, CA 92563.
PROFESSIONAL PILOT COURSES FROM ONE OF THE BEST FLIGHT SCHOOLS IN CALIFORNIA
Private Pilot: ULA is able to tailor your flight training to fit your schedule and budget. An ideal schedule for a student earning their private pilot certificate would be five months (Private Pilot typically takes 70 hours to complete). As with any sophisticated technical training, the more often you train, the better you learn – saving you a great deal of money.
Instrument: The instrument rating is typically earned after achieving a private pilot certificate. Your Instrument training is typically two months (typically 35 hours). Instrument students learn to control the rotorcraft solely by helicopter's instruments. With an instrument rating, you will be able to fly all kinds of weather conditions.
Commercial: Commercial training typically follows an Instrument rating. Once you've earned a commercial pilot certificate (typically 115 additional hours) you can get paid to fly while building PIC (Pilot In Command) hours – now it's time to gain valuable experience. Your first helicopter pilot job will be as a Certified Flight Instructor. A commercial pilot certificate and an instrument rating are prerequisites.
Certified Flight Instructor (CFI 6 to 35 hours): The Certified Flight Instructor course is designed to train a now certified commercial pilot to earn their Certified Flight Instructor certificate. Upper Limit Aviation's CFI Program is designed to prepare students to pass both their written and practical FAA examinations. As a CFI, you can gain precious flight hours. As you train new pilots, you build valuable flight hours, while being compensated for your time.
Certified Flight Instrument Instructor (CFII 6 to 35 hours): Through the Certified Instrument Instructor course ULA students will obtain the knowledge necessary to meet the requirements for FAA exams, and demonstrate through practical and written tests, their ability to operate a helicopter as pilot-in-command within the aviation industry. Students will learn the problem-solving skills for flight operations and obtain increased situational awareness with a focus on safety. MOST IMPORTANTLY, after completion of a CFII rating, one will be able to instruct students who are completing their instrument rating!
Ground Training: Your ground training is typically taught through the ULA Instrument Flying Handbook. ULA developed a comprehensive curriculum that will move you through the various stages of training. You'll learn about aircraft control methods, how the flight instruments work, airport operations, filing IFR flight plans, obtaining IFR clearances, flying instrument approaches and much more.
Upper Limit Aviation, one of the best helicopter schools in California, offers flight training with the Robinson R22 and R44. And as one of the best fixed-wing flight schools in California, we offer our students the opportunity to learn in reliable airplanes such as the Cessna 152 and 172.
Source: upperlimitaviation.edu