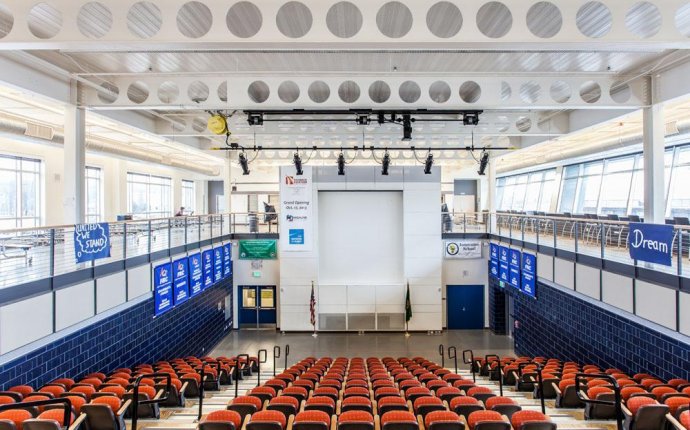 Aviation High School Redondo Beach CA
Aviation High School Project Area
click on graphic for detailed view
The Aviation High School project area was established by the City Council of the City of Redondo Beach on February 27, 1984 by Ordinance No. 2387 to mitigate the loss of recreational facilities caused by the sale of Aviation High School.
The Aviation High School project area was divided into two segments. The first segment involved the development by OMA Redondo Beach Associates of approximately 25 acres of land formerly owned by the South Bay Union High School District.
The second segment involved the preservation and enhancement of approximately 11.2 acres of public recreational and open space through a long-term lease between the South Bay Union High School District and the City of Redondo Beach and the provision of public parking facilities through a lease with an option to purchase a 3.2 acre corner site between the South Bay Union High School District and the Parking Authority of the City of Redondo Beach.
An attractive office/light industrial park has attracted quality tenants and many new jobs to the Aviation Park Redevelopment Project Area
OMA Redondo Beach Associates commenced construction of its light industrial/office park during fiscal year 1984-85 and completed the project in fiscal year 1985-86. Full occupancy was achieved in fiscal year 1986-87.
Phase 1 Park Improvements related to the Performing Arts Center included the installation of a heating/ventilation and air conditioning (HVAC) system; re-upholstery of auditorium seating; sound and lighting upgrades; expansion of gymnasium restroom and lockers; and landscape and site improvements.
The Redevelopment Agency has contributed approx. $10 million to the Redondo Beach Performing Arts Center
Phase 2 Park Improvements included additional upgrades to the gymnasium and Performing Arts Center; lighting of the track and field; and general beautification of the site. The Performing Arts Center received a new sound system; an upgrade to the lighting system; modifications to the orchestra pit; and a backstage remodel. Gym improvements included a retrofit of the bleachers and the installation of new scoreboards.
In February 1999, the City approved the scope of work for Phase 3 Park Improvements. The improvements include lobby, restroom, box office and concession facilities for the theater; multi-use basketball/volleyball courts in the vacant area behind the gym; increased traffic access, circulation and parking; relocating the truck loading, storage and open play areas; and signage, lighting, fencing and landscaping improvements. These improvements were completed very recently.
The single largest source of funding for these improvements totaling approximately $10 million is the Public Financing Authority?s bond issue. The variable rate tax allocation bonds were issued by the Public Financing Authority (Authority) and secured by tax increment pledged in the Loan Agreement between the Agency and the Authority. The bond issue totals $4, 735, 000 with net proceeds of $4, 500, 000. At the time of issuance, the Agency also extinguished its 1991 debt to the Parking Authority.
communication words
stylish hiking boots
dunfermline building society
what is informal communication
worldwide collection of newsgroups
coworking san francisco
what is the business plan
national secular society
pubs near me with outdoor seating
eos worldwide
bank or building society number
how do i start my own business
what are business sectors
zoetic international
the cumberland building society
outdoor seating area
worldwide shipping
coworking space elephant and castle
Source: www.redondo.org