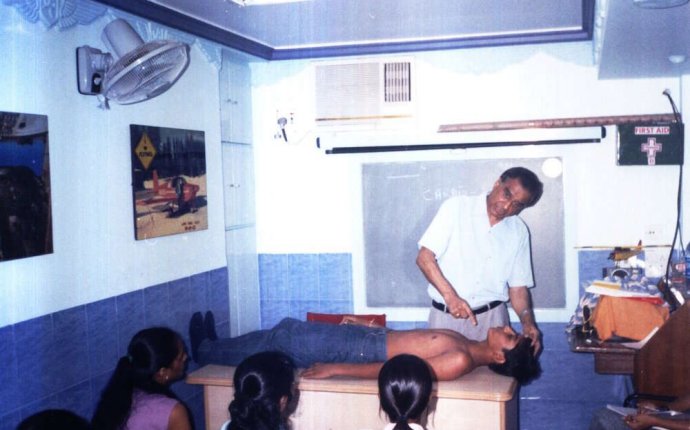 Aviation Medical Examiner Courses
A Guide for Prospective FAA Aviation Medical Examiners
Medical certification of U.S. airmen officially began with the Air Commerce Act of 1926, mandating that all pilots be medically qualified to fly. Disqualifying for any class of medical certificate were conditions that could cause sudden incapacitation or death, or could otherwise compromise aviation safety.
Since that time, aeromedical research has discovered, validated, and codified information about the physiological aspects of safe flight. The U.S. aviation system has the safest record of any mode of passenger transportation in the nation, but continued effort is required to preserve that record. Major challenges to aviation safety include revolutionary changes in aviation technology, human error, and intense physical demands. To function safely in today's complex airspace, it is imperative that all air crewmembers be medically qualified to perform their duties. For this reason, the aviation medical examiner is a key element in the aviation safety formula.
If you are interested in aviation, look into the rewards of being associated with this vital industry. Your customers will be pilots, air traffic controllers, and other aviation professionals, all of whom must be physically qualified to perform in the aviation environment. Mostly, you will perform routine physical examinations. As an aviation medical examiner, your skills contribute to the public's need for a safe, efficient air transportation system.
Aviation Medical Examiner Frequently Asked Questions
What are the FAA training requirements to become an AME?
Please be advised that you must not complete courses if you have not submitted an application via, and been approved by the appropriate FAA region to attend training.
What does an AME charge for an FAA physical examination?
The FAA has not established a fee schedule. It is expected, however, that the fees charged by an AME will be commensurate with fees charged for similar services in the locality of practice.
What are the medical-legal implications of being an AME?
AMEs are not federal employees and are not entitled to protection under the Federal Tort Claims Act. Nevertheless, if a medical-legal problem arises, an AME can obtain FAA legal advice and counsel. Regional Flight Surgeons are able to directly assist AMEs on medical certification issues where legality is a concern.
If further assistance is needed, a regional FAA attorney is available to AMEs for legal counsel. Should the case or issue require an AME to be individually represented by an attorney, the AME is required to provide his/her own attorney (non-FAA) for that purpose. However, if an AME adheres to FAA's policies and procedures regarding medical certification of airmen, there is little potential for personal involvment in litigation.
What are some other activities available to AMEs besides performing physical examinations?
Some AMEs act as consultants to the FAA in their medical specialties, such as cardiology, ophthamology, otolaryngology, neurology, and psychiatry and participate in the review of medical certification cases that might qualify for special issuance of a medical certificate (e.g., pilots who have had coronary artery bypass surgery).
AMEs can participate in FAA aviation seminars, delivering presentations on aeromedical issues that have an impact on aviation safety. Other AMEs act as consultants to determine whether acutely ill and incapacitated patients can be safely transported by air.
Source: www.faa.gov