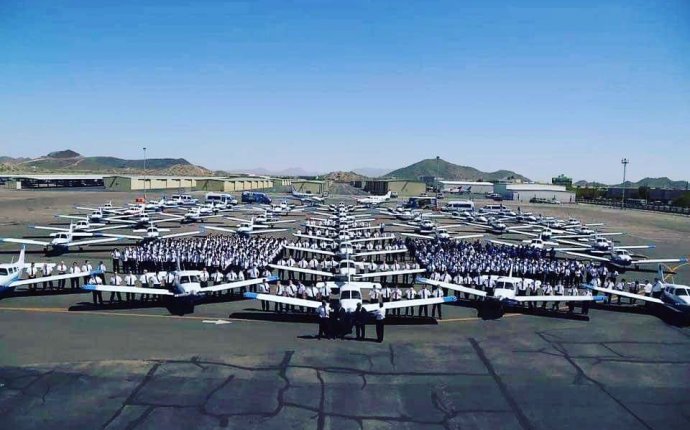 TransPac Aviation Academy Phoenix AZ
At TransPac Aviation Academy, our highly trained and skilled instructors can guide you to the aviation career you've always wanted. We are a professional flight school focusing on students with the desire to pursue a professional pilot career. We offer full time academy style aviation training.
Located under the sunny skies of Phoenix, Arizona, TransPac Aviation Academy training programs are a great opportunity to launch your pilot career while training in an enjoyable resort location. Our superior weather permits us to fly an average of 360 days a year!
Arizona offers more than just great weather. Phoenix also provides a varied and challenging flight training environment. TransPac students are able to practice at thirteen different airports in the immediate Phoenix area and get exposure to the complex Class B airspace surrounding the Phoenix Sky Harbor airport. The southwestern United States is populated with a wide selection of destinations for cross country training. In addition, our campuses located within a short flying distance of our visual practice areas so that valuable training time is not wasted in transit.
TransPac's large fleet of over 60 Piper Archers and Piper Seminoles are maintained by our staff of highly qualified A&P mechanics in TransPac's own FAA certified maintenance facility. The large size of our fleet combined with in-house maintenance facilities and staff means that we have plenty of airplanes ready for maximum flight operations every day. Our students don't wait for aircraft to become available.
TransPac is also proud of our highly trained corps of instructors. Each one of our instructors is required to attend an initial training course that ensures all of our students receive standardized instruction that conforms to our high standards. Once instructors hit the line and begin working with students, they are required to complete on-going training and proficiency checks to ensure that our instructors are the best in the industry!
Source: transpacacademy.com