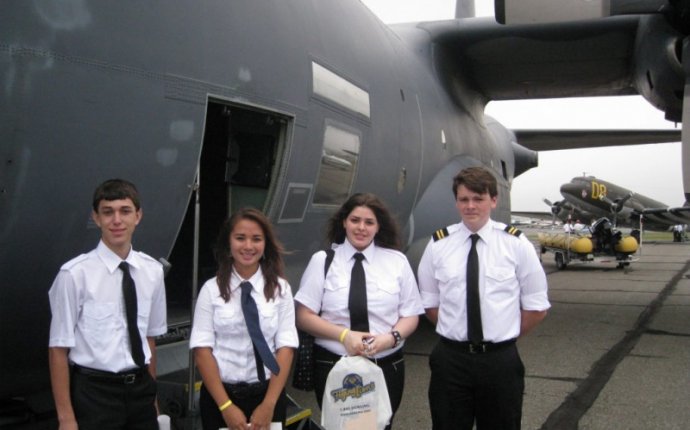 Suffolk Aviation Academy
Southampton High School senior Michael Minogue's future career is already taking off—literally.The 17-year-old is currently enrolled in his second and final year of a professional pilot training program offered through the Eastern Long Island Academy of Applied Technology, and he is slated to complete it and earn his pilot's license in the spring.
Michael said his ultimate goals are to continue studying aviation in college to pursue a bachelor's degree in aeronautical science, and eventually obtain a commercial pilot's license so he can fly planes for a commercial airline. He plans to apply to Farmingdale State College, the Vaughn College of Aeronautics and Technology in Queens, Embry-Riddle Aeronautical University in Florida and Purdue University in Indiana.
The student noted that while he did not always want to be a pilot, he realized it was something that interested him when he learned about the academy's program from a friend's cousin.
"I always thought it was cool to fly. When we would go on vacation, I thought it was always cool to be in an airplane, " Michael said. "I decided to try it out, and I really liked it."
Michael attends his aviation class every weekday morning at the academy, located at the Eastern Suffolk BOCES campus in Brookhaven, until 11:15 a.m. He then he heads over to Southampton High School, where he takes three classes and physical education.
He explained that it can be challenging to juggle both academy and regular coursework, but since he began the program in September 2014, he has passed a required written examination and medical test, and advanced to actually flying Cessna 152 planes, which he does every four school days.
Michael said his first experience flying a plane with his father, also named Michael, last summer out of the Brookhaven Calabro Airport in Shirley is what solidified his choice to pursue a career in aviation.
"The first time I flew, I had no clue what to expect, " he explained. "We're flying with no doors on it, we're flying along the beach, and that's when I knew: 'This is sick. I have to do this.'"
Michael has two instructors: Stephen Polis, who teaches the academic portion of the program, and Matthew Helmsteatt, who goes up in the planes with him at the Brookhaven airport. Mr. Polis said Michael is one of his "star students, " and could possibly even finish the program a month early in April.
"He's doing fine. He's getting the full two years, so good for him, " Mr. Polis said, adding that most school districts do not let their students participate in the program before their senior year, noting that Southampton "did him a huge service."
"For an eleventh-grader to be flying a plane before he drives a car, that's amazing, " Mr. Polis added.
Michael said that although he finds some aspects of the program to be tricky—he was never into cars, he explained, so learning about plane engines is somewhat difficult—he is happy that he enrolled and got a jump-start on his future career.
He also enjoys impressing his classmates, who sometimes find it hard to believe that he actually flies planes.
"I get back to school and people are like, 'Wait, so did you actually fly?' Like, they don't know that I go up in a plane and I fly, " Michael said. "I fly over the school and take a picture, and then show it to them. It's worth it."
Source: www.27east.com