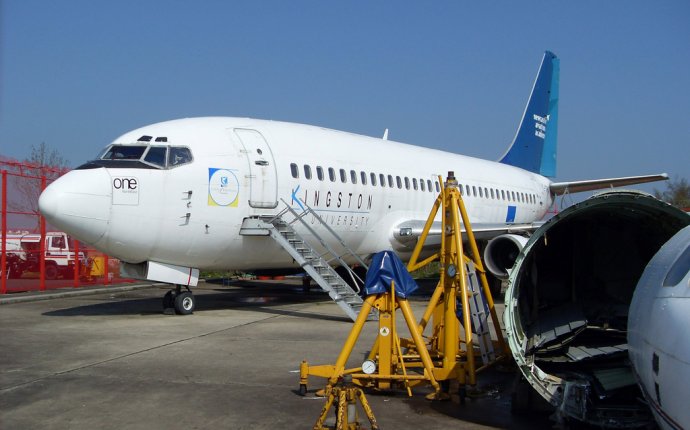 Newcastle Aviation Academy
Undergraduate Students
International Students
History
Newcastle College was formed in 1972, on the merger to two further education and technical colleges. Its origins date back to 1894 and the foundation of Rutherford Memorial College.
Today, the college is a division of Newcastle College Group (NCG), a major education, training and employability organisation in the North East.
Location and Transport
Newcastle has great transport links, from a large bus network to the popular and affordable Metro system.
The main campus is situated at Rye Hill, close to Newcastle city centre and Central Station, the main railway connecting Newcastle from Edinburgh to London.
Other campuses featuring subject specific academies include: the Sandyford Building, which is located within Northumbria University's main campus and houses the Digital Skills Academy for computing students; Newcastle Aviation Academy; situated next to Newcastle International Airport and boasts it's very own air hangar complete with working aircrafts and The Energy Academy for subsea and renewables students, which is a mere metro ride away in Wallsend.
The Sandyford and Rye Hill campuses are each just 5-minutes' walk from the nearest Metro station.
National Express and Megabus coach services run to and from Newcastle, and the city is on the main rail line between London and Edinburgh, making it very accessible. Central Station is a short 5-minute walk from the college's main Rye Hill campus.
Newcastle International Airport provides fast and convenient links to many cities worldwide.
Ferries run from North Shields across to popular destinations such as Amsterdam.
Entry Requirements
All applications for full-time Foundation Degrees or Honours Degree top ups must be made through UCAS. Entry requirements are specific to individual courses.
A typical offer to study a Foundation Degree requirements include Maths and English GCSE grade C or above, or the relevant functional skills equivalent required for most courses.
Course Flexibility
There are more than 60 Foundation and Honours Degrees, offered via both full and part-time. Newcastle College also has some Postgraduate course provision in the form of Masters Degrees and PGCE teaching qualifications.
Teaching Standards
Newcastle College has been granted foundation degree awarding powers.
Many of the honour degree programmes are accredited by Teesside University.
Academic Strengths
Newcastle College specialises in vocationally focussed Foundation Degrees and Honours Degree Top-Ups that feature work placements, live briefs from credible companies or real working environments, to ensure that students graduate with the hands-on skills and experience valued by employers.
Newcastle College has strong employer links and partnerships used not only for placements, but with many offering up employment opportunities to Foundation Degree graduates
The majority of teaching takes place in small, informal groups, providing opportunities to share and talk through ideas with others and allowing students to build strong academic relationships with their tutors.
Undergraduate Courses
Subjects on offer include:
Art and Design
Beauty Therapy
Business and Legal
Childcare, Health and Social Care
Computing
Digital Arts
Engineering
Music
Performance and Production Arts
Sport and Exercise
Travel, Aviation and Hospitality
Student Facilities
The Parsons Building has recently undergone an £18-million redevelopment and caters to business, childcare, health and social care students. There's dedicated Higher Education facilities including social spaces, IT suites and cafes, not to mention fantastic health simulation wards with state of the art industry-standard equipment and pop-up shops for business entrepreneurs to take advantage of.
The £16-million Lifestyle Academy is home to students from hospitality, catering, beauty, sport, and travel and tourism courses. The building has a gym with physiology lab, spa, hair salons, treatment rooms, floatation tank, bistro, and award-winning chefs' academy.
The £21-million Performance Academy comprises a 250-seat theatre, ten recording studios, acting, music and dance studios, and features its own record label.
To supplement the resources of the main library: the Art Library contains resources covering everything from architecture to sculpture and is housed in the creative hub that is the Mandela Building.
Newcastle Aviation Academy boasts it's very own air hangar complete with working aircrafts such as a Boeing 737, Jetstream 31 and Jet Provost; there's an on-site avionics laboratory, engineering workshops and an IT suite.
The Energy Academy based on the north bank of the Tyne is a centre of innovation, training and development for the offshore wind sector and subsea technologies. The 20, 000 sq ft centre provides skills and training for employers in the renewable energies sector.
The fantastic Digital Skills Academy is based in the Sandyford Building on the Northumbria University campus. As well as offering a brand new cyber security lab and innovative gaming technologies for computing students, the building offers tasty and affordable meals at Fusion Bistro.
SPACE is a social facility especially for degree students, with the lower floor boasting a large IT suite and study space, and the first floor a recently refurbished chill out zone with comfortable seating and a bar in which to relax or enjoy gigs and events.
Disability Services
The Learning Support Service Difficulties and Physical Disabilities support team provides award winning* assistance and guidance to learners with a wide range of learning and physical difficulties, disabilities and academic support needs.
The Learning Support Service houses specialist teams who can support degree students in receipt of Disabled Students' Allowance (DSA), including learning difficulties, physical and sensory support as well as dyslexia and dyspraxia.
There's one-to-one support for D/deaf students including British Sign Language communicators; access to autism base rooms and assistive technologies, note-takers, specialist support tutors and mentors all available to provide the support needed to complete a degree.
*2014 Autism Awards- Inspirational Education Provider
Students' Union
The Students' Union offers a wide variety of clubs and societies, regular events, and advice on issues such as housing, mental health, and staying safe.
Newcastle College Students' Union is an affiliated member of the National Union of Student (NUS) meaning that students can apply for an NUS Extra discount card.
The Students' Union runs the Freshers' Fair and Welfare Week events.
Source: www.thecompleteuniversityguide.co.uk