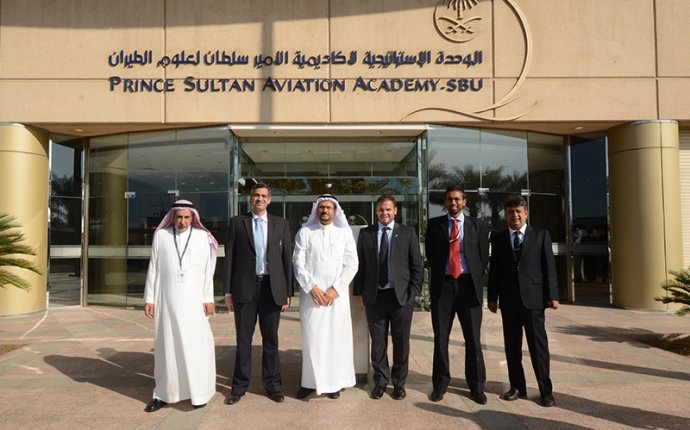 Prince Sultan Aviation Academy
Alsim is pleased to announce Prince Sultan Aviation Academy (PSAA) acquired recently 2 ALX simulators, full versions, which will be installed in the school in January.
Alsim ALX FNPTII is the perfect fit for PSAA as it can be used for all phases of flight training from PPL to ATPL and MCC. It is compatible with the types of aircraft that are used in Prince Sultan Aviation Academy and can simulate all emergency situations together with all weather and environment conditions. In addition, one can switch in few seconds from one type of aircraft to another : all those features ensure the quality of the trainings conducted in ALX.
Prince Sultan Aviation Academy (PSAA) is the largest aviation training complex in the Kingdom of Saudi Arabia. PSAA became a Strategic Business Unit (SBU) of Saudi Arabian Airlines on the 7th of April 2010 that provides professional Aviation Advanced Training to Regional and Global commercial air carriers. PSAA has the latest Flight Training equipment including Full Flight Simulators, Flight Training Devices / Integrated Procedures Trainers, Computer Based Training work stations / classrooms, Cabin Emergency Evacuation Trainers, and Door Trainers.
PSAA operates EMB–170, A320–200, B777–200, A330/A340, and B747–400 simulators, covering some of the most widely operated fleet types in the world; fitted to industry-leading specifications that permit training on most variants and sub-types.
Based on 56 years of extensive training and management experience, PSAA provides professional and quality training to commercial air carriers in compliance with regulations of the Kingdom of Saudi Arabia, General Authority of Civil Aviation [GACA] and International Standards. More information about Prince Sultan Aviation Academy (PSAA): www.psaa.com.sa
Source: www.alsim.com