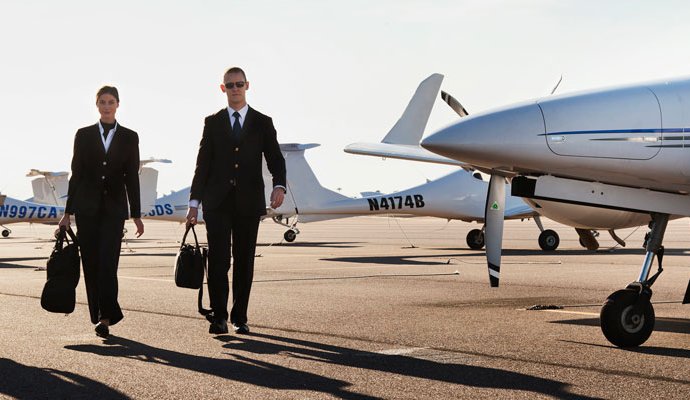 Phoenix Aviation Academy
The F-1 Visa is granted for an initial 24 months and has been designed for professional flight training requirements. It allows you to come to the USA for your training and continue as a flight instructor (upon application and approval by Department of Homeland Security). You will require a job offer and this is where the benefit of training with PEA is beneficial since many of our students move on to become flight instructors for us following successful completion of their training. If you are wanting to train and then move to employment status in the USA as a Professional Pilot you will need to train at a school that is F-1 Authorized. It's one of the many advantages of choosing PEA for your professional flight training.
The F-1 Visa is recommended for students interested in careers as professional pilots and who desire to complete a professional training program, which typically starts with study for a Private Pilot Certificate and progresses through the Commercial Certificate with Instructor Ratings. The F-1 (I-20 form) is 12 months in length and can be extended, if additional time is needed for training. Upon completion of a full professional flight training program, an F-1 Visa enables students (upon application and approval of DHS for your work authorization) to be eligible to work as flight instructors to build additional hours; this allows pilots to build up to 1, 000+ hours of flight experience, which is advantageous when applying for employment with airlines.
U.S. colleges and universities and a few flight training academies – Phoenix East Aviation is one of only eight of them – are authorized by the U.S. Department of Homeland Security for F-1 I-20 form.
To apply for a visa, prospective students must first complete the Phoenix East Aviation application and submit all required documents to a PEA Admissions Officer. Upon receipt of the completed application, admissions fee and required documents, a PEA immigration specialist will personally contact you. He will guide you through the visa process with detailed instructions to prepare for the U.S. Consulate or U.S. Embassy interview.
Source: www.pea.com