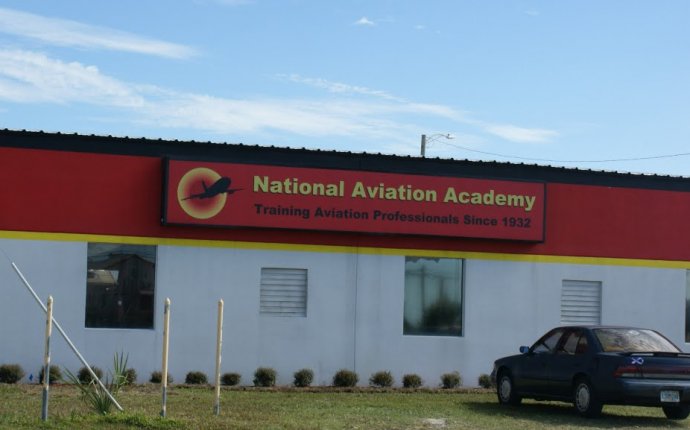 National Aviation Academy Clearwater FL
National Aviation Academy is a two-year private school, which provides career oriented education for its students in Clearwater and surrounding areas. In the previous year, over 290 students were awarded degrees with about 67% of students who start the program continue it to completion. National Aviation Academy offers several programs to choose from. Here are the more popular programs offered:
Aircraft Mechanic
Avionics Maintenance Technology
To support students and graduates, National Aviation Academy may provide services like:
Weekend and night classes available
Counseling assistance
Work study style employment
Employment search assistance
Programs Offered
The following is a list of areas of study available at National Aviation Academy. Please note that the list can be different from programs currently being offered. Students should contact the school to ensure program availability.
Aircraft Mechanic (2, 000 Hours)
The aircraft mechanic program takes about fourteen months for most students to complete.
Program Details:
Tuition costs are estimated to be $37, 000*
More than 200 students completed this program in the previous reported year
Takes about 14 months to complete
Avionics Maintenance Technology (1, 000 Hours)
The avionics maintenance technology program takes about seven months for most students to complete.
Tuition costs are estimated to be $17, 000*
Students usually complete the avionics maintenance technology program in 7 months
Notes:
*Amounts for tuition, fees, and supplies are an estimate which are calculated based on historical data and should be solely used for informational purposes only.
**Repayment rates, earnings, and loan payments are estimates and should be treated as informational tools only, contact the school for official information.
Estimated Costs & Financial Aid
The average annual "out of pocket" cost of attendance, after any grants and scholarships are considered, is around $13, 500. To calculate a more accurate and detailed cost of attendance check out their cost calculator here. There is also a $50 application fee for those applying to a program. Students in need of financial assistance can get more information through the school's financial aid department, by calling (727) 531-2080 x20. The financial details shown on this page are an approximation. The actual costs may differ, please contact this school for more information.
Note: Financial aid is only available for those who qualify, check with the school for details.
Financial Aid Details
The table below breaks down the types of financial aid, the percent of students receiving aid, and average amount of aid per student.
Percent of Students
Average Amount
Any Financial Aid
92%
Receiving Grants & Scholarships
71%
$5, 511
Receiving Student Loans
90%
$11, 756
Source: www.matchcollege.com