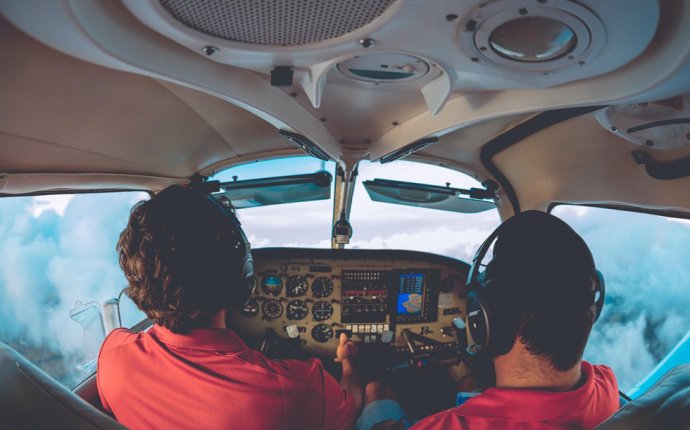 Horizon Aviation Academy
There are some distinct differences between the two programs.
Montgomery GI Bill (Chapter 30)
VA will Reimburse 60% of Training to the Student
Student Pays Flight School
VA Reimburses the Student Directly
Post 9/11 GI Bill (Chapter 33)
VA pays up to 100% Flight Training Coverage
Minimal Out-of-Pocket Expenses
VA Pays Flight School Directly
The VA limits coverage to $12, 048.50 per academic year, per program course or max program allowance, whichever is reached first (The VA academic year is August to August)
Veterans' service members or reservist receiving federal educational assistance benefits under Title 38, U. S. Code, are required to complete a minimum of 15 hours of instruction per quarter - defined as every 90 -day period following the date training began. Additionally, each VA student must complete a minimum of 5 hours of flight or ground training during each 30-day period following the when training began. Exceptions may be granted due to weather, illness or other unavoidable circumstances and must be documented in the student file to be considered acceptable.
Veterans' service members or reservist failing to meet these monthly and quarterly minimums will be terminated for the purpose of VA payment effective the last day of that month or quarter. A student may re-enroll only after evidence is shown that the conditions relating to the unsatisfactory attendance have been rectified. A student may re-enroll more than one time if mitigating circumstances allow.
Students must have a valid 2nd class medical or 1st class medical for ATP students.
The Montgomery GI Bill reimbursement policy of the VA for flight training is limited to 60% of costs up to the maximum number of hours approved for dual instruction for both flight and ground training. The maximum hours are based on the FAA Regulations Part 141 for each certificate or rating sought. This reimbursement is paid to you by the VA on a monthly basis, and is calculated based on the total cost of actual training you received. This information is documented on the VA's monthly certification report and submitted to the VA by Horizon Flight Center.
The VA policy excludes reimbursement for any hours over the approved maximum, FAA medical exams, training kits, books, or other materials whether they are required or not. However, at your request, the VA will consider reimbursement for your FAA written exams and FAA practical checkride tests. Please see the Horizon Flight Center Flight School Manager for a certification test reimbursement package.
Veterans must sign a Horizon Flight Center Veterans Agreement.
The post 9/11 GI Bill will cover up to 100% of your flight training with minimal out-of-pocket expenses to you. A second class medical is required or a first class medical for ATP students. To begin, a student must have an eligibility letter from the VA.
Horizon Flight Center is paid directly for all flight training by the VA unless the students program does not cover a portion of the training. The student is essentially extended credit on receipt of the VA eligibility letter. It is extremely important each student manage his Veteran's benefits account. More over, understand and have knowledge of his Veteran's benefits.
Veteran's must sign a Horizon Flight Center Veterans Agreement.
Horizon Flight Center provides VA information as a courtesy to our military customers and we strive to make it as helpful and accurate as possible. If you find any discrepancies or have comments regarding the successful or unsuccessful use of this information, please email us information for others. For official information, please refer to the website. To ensure we are in-processing our VA students effectively, we will review the program with each individual prior to flight training and ask each student to sign the following: HFC Veterans Agreement
Source: horizonflightcenter.com