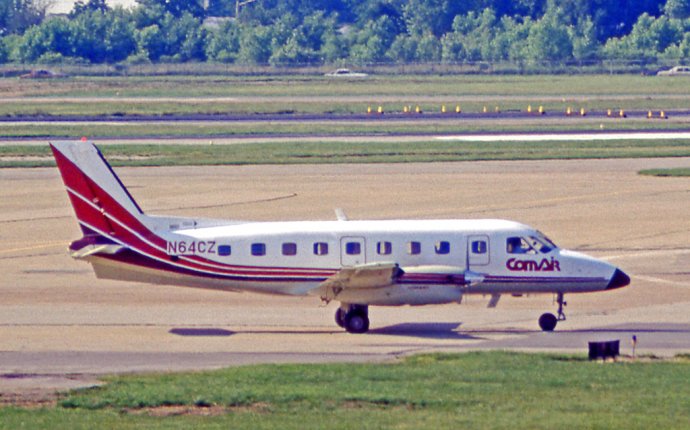 Comair Aviation Academy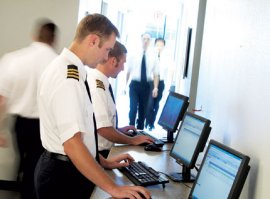 Tradition goes a long way in aviation. A rich history aloft is respected and admired, whether it applies to pilots, aircraft or—in the world of ab initio training—flight academies. With its legacy steeped in the fabled lore of one of the greatest airlines in history, Pan Am International Flight Academy is long on tradition and legacy.
When the once-great airline ceased operation in 1991, Pan American's world- renowned simulator-training operations were purchased by private investors and used as the genesis of Pan Am International Flight Academy. Since that time, Pan Am has been providing airline pilot training with the same legendary quality as the namesake airline that once helped open the world to aviation. Continuing on that path, Pan Am Academy has announced a new name and brand identity that will position the school for the future: TransPac Aviation Academy.
"Normally, when a business announces a change of name, it's seen as a negative, " says Bjarki Arnarson, director of academics and business development. "But in our case, it signals a significant investment and continuing commitment to excellent training, and an expansion into new markets." Arnarson takes obvious pride in the academy and its place both in history and in the future of aviation training. "We're the same people with the same legacy, " he notes, "and we'll build on that commitment to provide top-quality instruction as TransPac."
With so many training academies to choose from, a prospective student could get lost in a sea of options. TransPac has several unique characteristics that should make airline-career hopefuls take a closer look. For one thing, the academy is located in Deer Valley, Ariz. The 340-plus days of sunshine and excellent flying weather mean training will go quickly. The attractions of this small town just north of Phoenix include a reasonable cost of living, plentiful housing, numerous surrounding airports with instrument approaches and a busy training environment with challenging airspace.
When considering aviation academies, students want to know what makes the facility tick and what's unique about its training. Arnarson tells us that, in keeping with the Pan Am legacy, TransPac takes a student-centric approach to training. "We train people to become aviators and not just pilots, " he says. "Our program isn't built like a standard FBO. It's an academy approach and, like college, you're a full-time student here."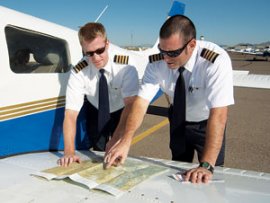 An interesting feature of TransPac is its position as a preferred training facility for several Asian airlines. As Pan Am International, the academy has been a top training choice for Chinese airlines for many years. As TransPac, it will continue to train for the Asian market and is working with Korean airlines and other international carriers. "We're the biggest provider of ab initio training outside of China, " notes Arnarson. For American students, that means direct connections with the hiring departments of those airlines. Even though domestic pilot hiring is down right now, international (especially Asian) demand for pilots is going strong. Transpac currently hosts some 400 Chinese flight students.
The backbone of any training facility is its instructors. TransPac has wisely concentrated on this area and boasts one of the most unique CFI-retention programs around. "Our main thing is CFIs, " says Arnarson. "We want them to become the best aviators out there, and we make sure we take care of them." The academy boasts one of the leading pay scales for CFIs. When an instructor flies more than 80 hours a month, a bonus hourly rate is added to his or her normal salary. TransPac also "gives away" (as Arnarson put it) its CRJ bridge program to its CFIs. Bridge training transitions pilots to regional jets using airline procedures and equipment. TransPac also offers full medical and insurance benefits, monthly CFI training programs, continuing education and 401K benefits. They're shattering the stereotype of the cold-pizza-eating instructor, and replacing it with the image of the CFI as a well-respected and valuable asset, as it should be.
Students looking to apply to TransPac can expect to train for about one year before graduating with all the ratings necessary to qualify for a first officer position with a regional carrier. Arnarson calls this "a realistic time frame." He suggests students be cautious with programs that set unreasonably low training time frames. "Don't train just to pass the checkride, " he advises. Most graduates will then stay on with TransPac as flight instructors to build the time required to make them more attractive to the airlines.
TransPac trains its students in a Piper fleet, using 44 Piper Archers for the basic ratings and multi-engine Seminoles for the advanced training. Th­­e academy has several flight-training devices (FTDs) and offers courses in aircrew management, flight management system (FMS) operations and CRJ-200 systems training. TransPac has hiring relationships with several U.S. carriers, including SkyWest, Comair, Republic and ExpressJet, and numerous international airlines. While training costs can vary, complete ab initio training from zero experience to graduation will cost approximately $70, 000.
An important facet of any training academy is student life. Because TransPac actively trains international pilots, the cultural diversity is unique. At any given time, some 450 students are training at TransPac from all corners of the world. The wide range of backgrounds imbues students with an appreciation and understanding of international culture, a trait that serves future pilots well in our increasingly globalized world.
Source: www.planeandpilotmag.com