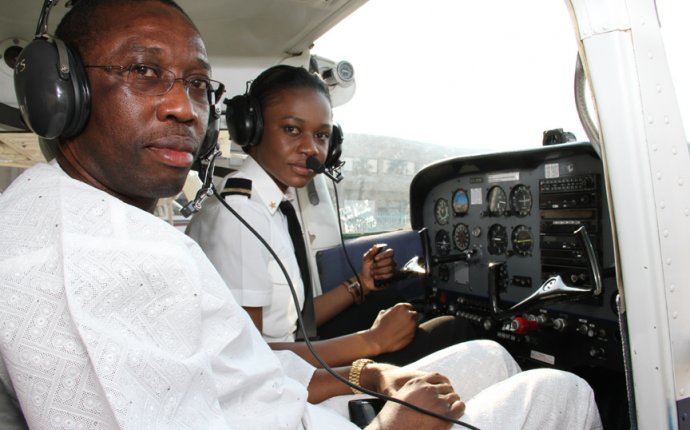 Aviation Academy in South Africa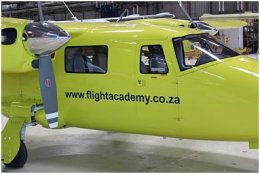 Progress Flight Academy is dedicated to developing pilots with a professional attitude and a genuine operational capability at a reasonable cost.
The Academy specialises in the integrated course leading to the Commercial Pilot Licence with multi-engine Instrument Rating – CPL/ IR (ME).
Since September 1981 we have been providing full time residential flight training courses at Progress aerodrome and since 1995 have trained pilots for transition to First Officer on medium jet airliner with airlines.
In 2009 we obtained CAA approval for the first Integrated Professional Pilot Course in South Africa. This increased training quality and reduced cost.
This year (2015) we introduce a 'Premium' Integrated Professional Pilot Course which represents a quantum leap in quality and a substantial enhancement in the operational capability of graduates.
The key to this development is the purchase of new Vulcanair P68R multi-engine piston aeroplanes and Vulcanair P68R type specific 'simulators'. The new aeroplanes and simulators are equipped with Electronic Flight Information System (EFIS) which is very similar to the equipment used in modern airliners.
Quality
Courses offered by Progress Flight Academy are based on best international practice which is the European Aviation Safety Authority Flight Crew Licencing (EASA-FCL) standard.
Many of our graduates transition immediately to a medium jet airliner type rating with superlative success. Our first corporate client was South African Airways with whom every one of our graduates achieved successful First Officer qualification on the Boeing 737.
We have a long record of success with Kenya Airways and recently graduated our 78th cadet. Kenya Airways graduates proceed to Comair Training Centre for jet transition and often the B737 type rating. Capt. Glen Warden of Comair states "students who have been trained by Progress have had a perfect score in terms of successful completion of the type rating on B737 Classic and NG".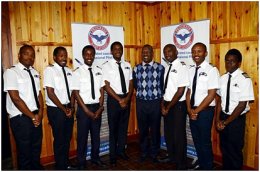 PFA graduates have also achieved 100% success rate in their type rating for:
Airbus A320 Airbus Académie, Toulouse
Embraer 190 Flight Safety Academy, Amsterdam
ATR 72 ATR Académie, Toulouse
CRJ Lufthansa Academy, Bremen
Market position
Progress Flight Academy is positioned within the local industry as a premium flight academy providing extremely high quality training to clients wishing to obtain the Commercial Pilot Licence with multi-engine Instrument Rating.
The training syllabus has been developed over more than 25 years of experience with the highly successful modular course. The integrated course is highly structured of exceptionally high standard. It is the market leader in quality Professional Pilot Training in South Africa.
We are the only Aviation Training Organisation in South Africa with a long and successful record of graduates making the immediate transition to medium jet airliner type rating.
Fleet
Basic flight training is accomplished in the single-engine aeroplane fleet of seven late model Piper Warrior III aeroplanes equipped with Garmin G430 GPS.
The multi-engine training now employs the high quality Italian Vulcanair P68R. This six seat cabin class high wing aeroplane was designed as a multi-engine aeroplane - the pilot sits ahead of the wing and engines with an uninterrupted view above and below, similar to an airliner. The Vulcanair is equipped with state of the art Garmin G1000 EFIS (Electronic Flight Information System) which is similar to the equipment used in the Boeing 737-800 and the Airbus A320. The quality of design and construction of this aeroplane is outstanding.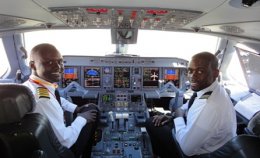 Simulators
We commissioned the design and construction of two Flight and Navigation Procedures Trainers level II (FNPT II) 'simulators' using actual aeroplane forward fuselage sections that replicate precisely the Vulcanair P68R aeroplane. The simulators are built to EASA (European Aviation Safety Agency) FNPT II specification from aeroplane components and exactly replicate the aeroplane cockpit. These FNPT II devices qualify for 40 hours instrument flight training credit on an integrated course.
Progress Flight Academy is the only flight school in South Africa using FNPT IIs that precisely replicate the aeroplane used for instrument training.
The Garmin G1000 equipment facilitates instrument flight training for the new GPS based instrument approach procedures now becoming prevalent throughout the world and now introduced at Port Elizabeth International Airport.
All the procedural and operational instrument training is conducted in multi-engine simulators and aeroplanes. This major development enables us to achieve a superlative standard for graduates entering general aviation, and will enhance the transition to First Officer training for airline candidates. Students have the opportunity to practise instrument approach procedures relevant to their own geographic area.
Flight Instructor team
Progress Flight Academy employs Flight Instructors who have graduated from our Professional Pilot course. All our Flight Instructors therefore hold a Commercial Pilot Licence with Single Pilot Multi Engine Aeroplane Rating and an Instrument Rating (multi-engine).
The attributes we seek in a Flight Instructor are a sound theoretical knowledge, a high standard of flying skill, a temperament suited to instruction, and a pleasant personality. The candidate must agree to a three year commitment and complete the CAA Airline Transport Pilot Licence examinations.
The Flight Instructor training is done by our most senior instructors.
Flight Instructor training has been stepped up well above the attrition rate so the Flight Instructor team will be expanded to enable us to train the increased number of students who will be attracted to the new integrated course.
 
Location
In South Africa the location of a flight school is critical for effective instrument flight training. There are just six controlled airports in South Africa with precision approach Instrument Landing System (ILS) equipment, and three of them have very busy traffic schedules that preclude significant instrument flight training.
The ideal location is the southern Cape coast where the airports of George, Port Elizabeth and East London are situated. These airports have world class equipment because the coastal weather demands it.
Progress Flight Academy is based on Progress aerodrome which is perfectly located just 20 km from Port Elizabeth International Airport. Port Elizabeth is the best equipped of the three airports and is centrally located to the others. Considerable instrument training is accomplished in actual instrument weather conditions which is extremely valuable to the students.
The coastal weather is often a disadvantage for visual training, so in January 2016 Progress Flight Academy will be opening a fair weather base just 120 km inland from Progress aerodrome. This will considerably improve the efficiency of basic training.
Progress aerodrome
Progress aerodrome is a CAA licenced Private aerodrome for the exclusive use of Progress Flight Academy. There are two grass runways of 800 m and 660 m length.




Source: www.flightacademy.co.za