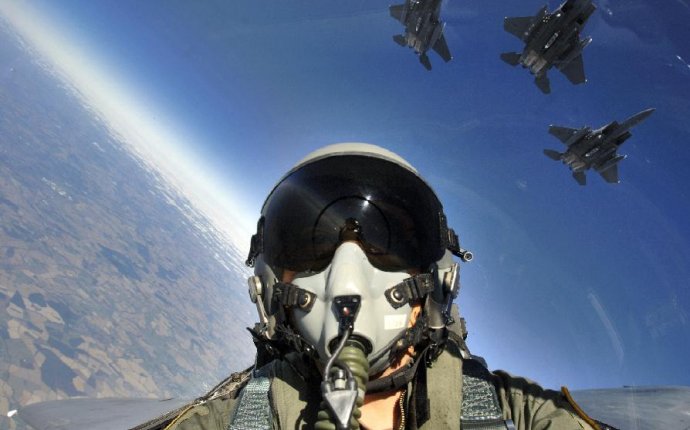 Requirements to Become a pilot
Even if you just started to dream about becoming an airline pilot, you will learn very quickly that it requires patience and strength. To reach your dream you should know what does it take to become a pilot, and how does someone start their journey. Recently, we asked a pilot Razvan Nicola to answer some questions about his way towards a successful and fulfilling career in aviation.
How did you decide to become a pilot?
Like many other pilots, since I was a small boy, I was dreaming about flying. I always watched contrails, walked on the streets with arms wide open as wings and made engine sounds. The dream became reality by pure chance, when I overheard a radio advertisement for the regional air club. They were looking for young people who wanted to become sport pilots and operate sailplanes.
When did you get your pilot qualification?
Few years later I entered the competition to get the chance for a state scholarship for a 3 year long integrated ATPL program at a state owned flight school. It was just after high school graduation.
How long does it take to become a pilot?
Taking funding out of the equation and if you join an integrated ATPL program, and if things go well with the build up program and CAA examination, my guess is that between 18 months to a 2-year period. But I have known people who were so dedicated to their dream, even with limited resources and great sacrifices have finished the training in 7 years, never giving up, scavenging money out of the craziest schemes you can think of to pay another flight, to be able to chase their dream and become a pilot.
What are the main troubles in becoming an airline pilot?
My suggestion is, before endeavoring on this journey, you should go through the medical examination first. Go for Class 1 from the beginning. I have known pilots with PPLs that when they wanted to upgrade from Class 2 to a Commercial Class 1 medical, they could not. Then at least you do not spend the money on a PPL, when you can get a Sport Pilot License for sailplanes or ultra-lights.
Another problem is commitment. Some give up as they do not see the benefits at an early stage. They must have patience and faith if their biggest dream is to become a pilot. Good things will come, but only with hard work and sacrifice. You should always be ready for that lucky chance, because that is the special ingredient in a successful career. Lady luck, the right place and the right time, destiny, providence, whatever you want to call it, from my point of view, without it things are much harder.
What struggles do you face as a pilot? How to get over these problems?
Finance – it takes a lot of money to become a pilot. When you get your pilot license, you maybe need more money for type ratings, and even looking for a job is costly (job advertising websites with premium accounts, interview preparation gimmicks and miracle media packages). And the return for your investment will come at a later date, in many years maybe.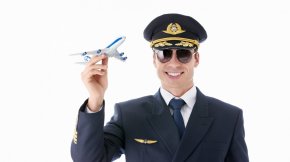 Study time is important, sometimes you need to sacrifice your social life. Just keep in mind what you are fighting for.
My advice for your first job is not to be picky. If there are not too many choices, just go with what you can find. Just build up the experience, maybe unfreeze the ATPL and get your first command…even if it is a small, undesirable airplane type. Of course, if opportunities arise, you have to be flexible.
What are the main risks when you already are an airline pilot?
Set your priorities straight, from the beginning. What would make you happy? Bush flying, small general aviation cargo, big regional and long haul cargo, regional turboprops or jets, big long haul jets, private business aviation.
Always seize the opportunities to get ahead whenever they arise. If not, you may find yourself stuck in a place/job/airplane type/kind of operation you don't like, or you wouldn't like to do for a long period of time. And that leads to frustration and personal degradation.
Always be proficient. All knowledge dies if it is not nurtured. The duty of a professional pilot is to always be on top of the game.
As Razvan Nicola said, don't forget what you are fighting for!
We would like to add that dedication is the key characteristic needed to become a pilot. It's not a career path to take on lightly, and you need to have the self-belief to stick with it, as it takes many years of training before you are able to enter a paid position. In a way, it's a like a trade apprenticeship, or studying medicine – you need to spend a substantial amount of time learning and practicing before you're able to begin permanent employment.
Nevertheless, there are plenty of ways to become a pilot. And it is really beneficial!
First of all, most pilots are very passionate about their profession and love flying airplanes. The job is always different, it is stimulating, interesting and can be extremely rewarding. Also, the schedule flexibility, especially the flexibility afforded to senior pilots, can be highly beneficial. Airline pilots don't work the typical 9 to 5 schedule that many other professionals work. Very often, pilots have groups of days where they are "ON" and have groups of days off where they are "OFF." There are very few jobs that offer that type of flexibility.
Although it is really expensive to become an airline pilot, for some lucky pilots the career can be very lucrative. It is possible, after many years of service, to earn high salaries sometimes well north of $100, 000 per year! It is a perfect job for those who love to travel as well. Not only will you have the opportunity to "see the world" on your company's dime as you "work for the man" as an airline pilot, but you also will enjoy travel benefits, like inexpensive space available seating to wherever your airline flies, or discounted airline tickets for you, your family, and your parents.
Just as pilots usually love their job, you'll find that the other professionals you work with enjoy theirs, too. You'll meet many different people, cultures, and their associated ideas. There are few things more enjoyable than flying with a group of people who love their jobs and the airline just like you!
One of them is Nicola Razvan:
"AviationCV.com succeeded in finding me a job where other agencies and I failed for more than two years. They gave me the chance to not only transit from a turboprop captain's to a jet captain's position as a Non-Type Rated Direct-Entry Captain with one of Turkey's renowned airlines. They offered me various choises of screenings in order to choose the most suitable one for me. It is certain that AviationCV.com strives for perfection, since they haven't send my application until it was fully prepared."
More success stories from our pilots:
Dr. Hans Joachim Weinberger
"AviationCV.com has an excellent access to the highly segmented global Pilot market. It helped me to identify promising carreer opportunities till I have finally chosen Small Planet Airlines. AviationCV.com communicated efficiently, handeled the whole process extremely friendly and professionally and took care of all my questions and concerns. I am sure it is going to be difficult to top these highly motivated individuals of AviationCV.com"
Jose Marte
"AviationCV.com provided me with the opportunity of attending an assessment in Guangzhou, China for China Southern. Everything from Hotel accommodations, transportation, food and my airfare to get there and back was planned flawlessly. AviationCV.com provide an excellent service and I would highly recommend it to anyone that is climbing the career ladder."
Boro Dimitrijevski
"This is my second contract with AviationCV.com. They give me the opportunity to work around EU and I hope we will continue our cooperation in the future. I am fully satisfied with their commitment to the work and their professionalism."
Colin Hilton
"When I finished my last contract on a Thursday, I took my chances and called Ieva from AviationCV.com. I travelled from the Middle East over the weekend to attend an assessment on the following Monday… which led to a new contract starting on Tuesday. Since then, the agency has been useful in liaising with the airline at each stage, and welcomes anyone passing through.."
Source: www.aviationcv.com