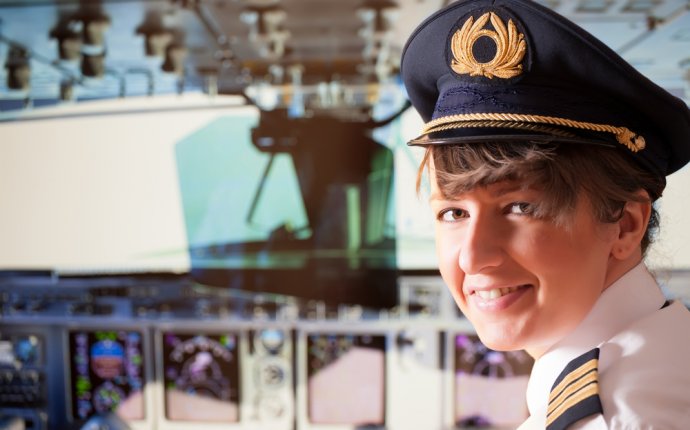 Becoming commercial pilot
The process to become a pilot is the same no matter what your age. You don't say where you live, so can't address national specifics. But start by finding a flight school close to you and going to visit hopefully several flight schools and find out about their programs. While you're there, find out who the local doctors are who are trained to give you a flight physical. Make an appointment with one of them and go get examined to the highest required standards. No point in spending the money to take flying lessons if you cannot meet the medical requirements.
Now start taking flying lessons. Most schools offer an introductory lesson for a very reasonable price. If you have easy access to more than one flight school, you may want to take the intro lesson from several schools. At this point you'll want to buy a set of text books, and start studying at home.
Your first 10 to 15 hours will be devoted to learning basic flying skills. Sooner or later your instructor(s) will decide that you are ready to fly alone. You will spend several flight in the traffic pattern at the airport, practising takeoffs and landings. Then your instructor will take you on one or more cross country flights, then send you alone on several cross country flights. You'll want to start these cross country flights early in the day so you don't get trapped by night fall. You should be rapidly approaching 40 (or more) hours of flight time, and your instructor will start working with you to hone your skills so that you can take you flight test to become a private pilot.
Now that you are a private pilot, you can fly by yourself, and can also carry passengers, but can't do anything for hire. But now you're working toward your commercial license, which takes a bit over 200 hours. You'll want to keep your ears open for chances to help out local aircraft owners who may need an aircraft flown for what ever (non commercial) reason. This will help reduce the total amount you'll need to spend. But keep in touch with your instructor, and make sure you're doing the specific types of flights you'll need to qualify for your commercial rating.
Once you've received the commercial rating you eventually want to start working toward an instrument rating. Most (but not all) types of commercial flying require an instrument rating.
You mention becoming a commercial pilot. Most people use the term commercial pilot to mean they want to fly for an airline. But the correct term for a pilot flying for an airline is "Airline Pilot". Typically, an airline pilot rating requires 1500 flight hours, and you must generally have a commercial rating and an instrument rating to start.
But there are many other commercial flying jobs that will help you get from 200 hours to 1500 hours. A few obvious ones are flight instructor, aerial applicator, banner tow pilot, charter pilot, and local ride pilots. There are many others.
I suspect that most airlines would rather hire a new pilot who has his airline rating in his pocket, but who got there by doing flying jobs along the way. I've had several really bad experiences with pilots who had enough money to just go rent an airplane long enough to gain all their ratings.
stylish bluetooth speaker
stylish loafers mens
stylish pill organizer
stylish bed
stylish blinds ormskirk
stylish whisky
stylish clear glasses
stylish jubba design
stylish mens pyjamas
stylish playmats
stylish office wear for ladies
chrome stylish
stylish storage
confident and stylish
stylish living rooms
up close and stylish
stylish umbrellas
stylish armchairs uk
stylish womens white trainers
stylish a letter tattoo
stylish folding chairs
stylish extension lead
stylish mens workwear
affectedly stylish crossword clue
stylish table lamps for living room
stylish kitchen accessories
stylish lighting
stylish ergonomic chairs
stylish modern wooden coffee table designs
stylish blouses
stylish chemo hats
stylish desk chair no wheels
stylish window grill design new
stylish sandals for women
comfortable stylish office chair
stylish toilet roll holder
stylish s letter dp
stylish crossword clue 7 letters
stylish mens clothing
stylish alarm clocks
ll stylish zed runes
stylish house
stylish beards
clear stylish glasses
programmable and stylish
the end of the necktie and the last stylish man
stylish beach bags
stylish womens tops
stylish beard styles
stylish hat
stylish fashionable crossword clue
stylish office chairs without wheels
stylish kitchen designs
womens stylish boots
stylish crossbody bags
most elegant and stylish crossword clue
caption for stylish girl attitude
stylish lights
stylish baseball caps
stylish mother of the bride dresses
stylish laundry hamper
stylish small tattoos for men
stylish toilets
stylish notice board
stylish recycling bins
stylish bathroom chairs
stylish strands
stylish headphones
stylish mens boots
stylish prescription glasses
stylish thumb ring for girl
mens stylish shirt
stylish fridge
stylish running shoes
stylish fleece
stylish snow boots womens
stylish dining rooms
stylish establishment crossword
stylish mens glasses frames
ladies stylish watch
stylish gazebos
stylish group dp
affordable stylish camera bags
desk chairs stylish
stylish hats
stylish crossword clue 5 letters
stylish storage boxes with lids
stylish reading glasses for women
stylish orthopedic shoes
stylish mens casual shoes
ladies stylish waterproof jacket
stylish knitwear
stylish office wear
stylish fireplaces
stylish bins
womens stylish waterproof jacket
stylish garden chairs
stylish dress
stylish pant plazo design
stylish double bed
stylish wall art
stylish litter box
stylish christmas nails
stylish brother a cardinal
stylish fire pit
stylish beanie
fashion stylish waterproof jacket womens
new stylish uk
stylish bird feeder
stylish muslimah fashion
stylish wardrobe
stylish laundry baskets uk
comfy stylish office chair
stylish article about crossword
stylish home office chairs uk
stylish watches
stylish jewellery
stylish funky mirrors
Source: www.quora.com