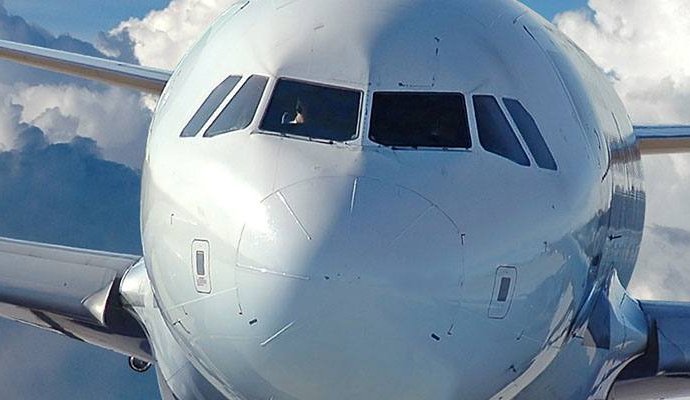 Pilot training requirements
The Transportation Security Administration (TSA) has issued regulations that require flight schools—including ATP—to verify students' proof of U.S. citizenship, or ensure that TSA approval to train is received prior to beginning training (Flight or Simulator). To satisfy the requirements of this regulation:
US Citizens
Must bring a valid, unexpired United States Passport to the ATP training center. Per the regulation, ATP is required to make a copy of each pilot's Passport and store the copy for 5 years. This requirement has been placed on all Flight Schools. ATP stores this information electronically for maximum security.
If you do not have an unexpired US Passport, you may use an Original or Certified copy of your US Government issued Birth Certificate provided it meets acceptable criteria.
Non-US Citizens
Please Note
A U.S. Military ID does not constitute proof of U.S. Citizenship for the purposes of the TSA regulation. (Your training with ATP is not accomplished under a government contract.)
Do not bring a Birth Certificate as proof of U.S. Citizenship without first verifying that it meets all of the acceptable criteria.
Birth Certificate (2 Weeks Normally; 3-5 Business Days Expedited)
If you do not have time to receive your passport before the date you need to train, you may obtain a new certified copy of your state-issued birth certificate from VitalChek, a private company that expedites obtaining records from local agencies. The cost for this service is approximately $40 for the fastest processing.
Regulation Excerpt
The following excerpt of the regulation describes acceptable forms of proof of U.S. Citizenship. Please carefully follow ATP's recommendations above to ensure compliance and a trouble-free experience upon arriving for training.
49 U.S.C. 114, 44939, 1552.3
(h) U.S. citizens and nationals A flight school must determine whether an individual is a citizen or national of the United States prior to providing flight training to the individual.
(1) U.S. citizens and nationals. To establish U.S. citizenship or nationality an individual must present to the flight school his or her:
(i) Valid, unexpired United States passport;
(ii) Original or government-issued certified birth certificate of the United States, American Samoa, or Swains Island, together with a government-issued picture identification of the individual;
(iii) Original United States naturalization certificate with raised seal, or a Certificate of Naturalization issued by the U.S. Citizenship and Immigration Services (USCIS) or the U.S. Immigration and Naturalization Service (INS) (Form N-550 or Form N-570), together with a government-issued picture identification of the individual;
(iv) Original certification of birth abroad with raised seal, U.S. Department of State Form FS-545, or U.S. Department of State Form DS- 1350, together with a government-issued picture identification of the individual;
(v) Original certificate of United States citizenship with raised seal, a Certificate of United States Citizenship issued by the USCIS or INS (Form N-560 or Form N-561), or a Certificate of Repatriation issued by the USCIS or INS (Form N-581), together with a government-issued picture identification of the individual; or
Source: atpflightschool.com