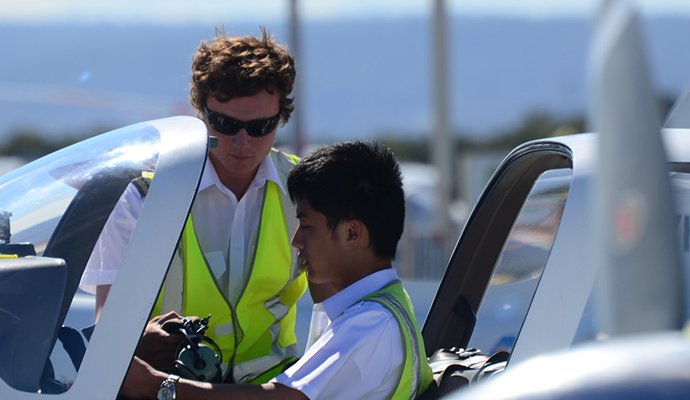 Pilot training Perth
Duration
4 Days (8:00am-4:00pm each day)
Pre Requisites
To enrol into WARTA's Accredited Pilot Operators course, potential students must meet the following criteria.
Potential students must:
Download the Medical Assessment Instructions and Medical Assessment Certificate below, and make an appointment with your Medical Practitioner. The Instructions will guide you and your Medical Practitioner through the process of completing the Medical Assessment of Fitness to Drive for Commercial Drivers.
Possess base level literacy and numeracy skills needed to perform the typical duties and responsibilities of pilot operators such as reading signage and calculating loads.
Please contact our office on (08) 9355 3022 if you hold an Automatic licence and would like to complete the course.
Certification
On successful completion of this course, students are issued a Statement of Attainment for the following unit(s) of competency:
TLIC3010 Pilot or escort oversized and/or overmassed loads
TLIE3009 Use pilot and escort communication
TLIF3013 Coordinate breakdowns and emergencies
TLIF3060 Control traffic as a pilot vehicle operator
TLIB2004 Carry out vehicle inspection
These units form part of TLI31216 – Certificate III in Driving Operations.
This course also covers training in Bridge Supervision, as set as a requirement by Main Roads for the Heavy Vehicle Pilot Licence.
Delivery Location
This training is conducted at our premises, 4/13 Townsend Street, Malaga WA 6090 for the first three days. And the fourth and final day is spent on the road.
This training can also be conducted privately at a client's premises provided specific requirements can be met, to find out more or enquire about this service please visit our private training options page by clicking here.
Inclusions
Successful participants of this course will each receive:
An approved pilot operator's vest.
A copy of WARTA's Pilot Manual.
Tea and coffee facilities are also available.
Obtaining Your HVP Licence
Complete and return a Heavy Vehicle Pilot Licence Application Form to Main Roads Heavy Vehicle Services, together with with following:
– Copy of your Australian Motor Drivers Licence
– Copy of Medical (must not be more than 6 months prior to date of application)
– Copy of your Statement of Attainment for training
– Payment of $205
The new Heavy Vehicle Pilot Licence costs $205 and is valid for three years. A range of payment options are on the application form. Main Roads will send you a reminder when it's time to renew your Heavy Vehicle Pilot Licence.
Language Literacy and Numeracy
Courses offered by WARTA require students to have a basic level of Literacy and Numeracy skills and knowledge to be able to read and interpret information from reference materials, complete basic mathematical equations and write in English to complete assessments. If you have any difficulties, please advise our office at your earliest convenience prior to training or assessment, so that we may arrange appropriate assistance.
Recognition of Prior Learning (RPL) / Credit Transfer (CT)
Source: www.warta.com.au