Pilot driver training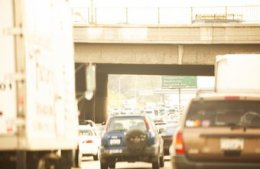 Pilot cars are a safety requirement in some situations.
Hemera Images
Pilot cars serve to warn traffic of the presence of an oversize load being moved by truck on highways, freeways and other roads, and sometimes to create a traffic break to allow large loads to maneuver. Regulations for pilot cars vary by state and not all states require that pilot car drivers be certified. Still, it's important for pilot car drivers to have enough training to be familiar with the laws in effect where they drive.
When Pilot Cars Are Needed
Pilot car drivers need to know when their services are mandated and when additional help must be called in. Regulations vary by state, and even within the same state there can be differences, depending on the time of day, the size of the road and whether the area is urban or rural. Typically a vehicle must have a pilot car if it is 12 feet wide; and if it is 14 feet or more wide, it must have two pilot cars, one in front and one behind. If the load is over 14 1/2 feet high a pilot car is also required, and if the vehicle is longer than 95 feet many states require at least one pilot car.
Requirements for Certification
Most states don't require that pilot car drivers be certified, but those that do have strict requirements in terms of driver training and equipment. According to a study by the Oregon Department of Transportation, as of 2009 only 10 states had certification requirements for pilot cars. These states include Washington, New York, Virginia, Kansas and Arizona. Certification typically requires that a driver must pass an approved training course, take a test and demonstrate that he carries the proper safety equipment. Some of the states that don't require certification still require pilot car drivers to obtain permits before working there.
Pilot Car Equipment Requirements
Even states that don't require pilot car certification typically have specific equipment that each pilot car must carry, and the driver must know how to use each item. Required equipment generally includes flagging paddles marked "Slow" and "Stop, " flares, reflective warning triangles, measuring rod, flashlight and safety cones - the specified size varies by state. It's up to drivers crossing state lines to know what's required in each state; if caught without the proper equipment drivers can be ticketed and fined.
Driver Requirements
In addition to any vehicle and equipment requirements, states typically also regulate who can qualify to drive a pilot car, no matter how much training he's had. Common requirements include that a pilot car driver must be at least 18 years old and hold a valid driver's license. He must also either have taken a defensive driving course approved by the National Safety Council or he must have a valid class A, B or C commercial driver's license. Drivers must also be able to work as flaggers and direct traffic when required, able to speak and read English and carry adequate liability insurance.
Source: work.chron.com