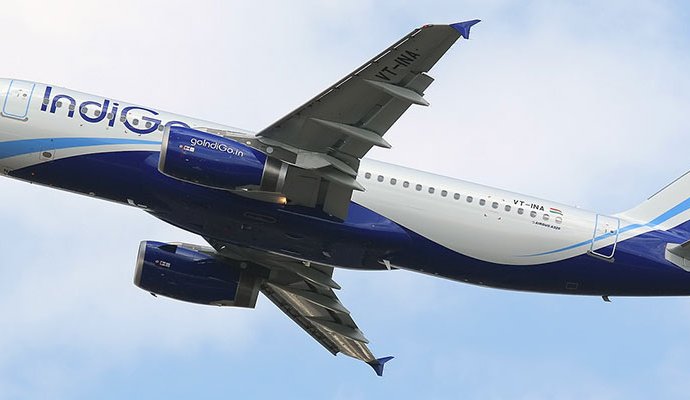 Fees for Pilot training in India
We are a global airline pilot training and resourcing company, providing innovative solutions in partnership with our customers.
Our latest generation training centres and resources are located at attractive, well-connected and convenient locations in Southampton, Bournemouth, London and Coventry (United Kingdom), Phoenix (United States) and Hamilton (New Zealand).
We provide a wide range of aviation services from trainee pilot selection, training and airline placement, to the more advanced selection, training and provisioning requirements for experienced pilots, instructors and examiners.
CTC WINGS provides full-time airline pilot career programmes for both our individual and airline customers.
IndiGo is the foremost low-cost airline operating out of India and is partnering with CTC Aviation to bring you this cadet pilot career programme.
Selected and mentored by Indigo from day one, you will embark upon a unique route of training. Successful completion of training and the final checks by IndiGo will take you directly to the role of Junior First Officer on the Airbus A320 aircraft, flying IndiGo routes across India and Asia.
Throughout your training, you will join fellow trainee airline pilots to experience the skies in spectacular parts of the world as never before; as well as sharing adventures and making friendships that will last a lifetime.
Indigo Cadet Pilot Programme from IndiGo and CTC Aviation
Fully mentored CTC WINGS programme from IndiGo in partnership With CTC Aviation
Letter of intent (LOI) from IndiGo to employ prior to commencement of training
Employment as junior first officer with IndiGo**
Training on the latest generation aircraft and simulators
Includes Upset Prevention and Recovery Training (UPRT)
Dual license-New Zealand CAA and Indian DGCA CPL/MEIR
Opportunity to explore New Zealand as part of your experience
One day selection process
Simple phased payment scheme
Training in a world-recognised, professional airline training environment
A career programme selecting and training IndiGo's commanders of tomorrow
**On successful completion of A320 aircraft type training
Leg 1 (India)
Application and selection process
A comprehensive selection process with CTC Aviation and IndiGo.
Letter of intent to employ (LOI) from IndiGo if successful.
Leg 2 (New Zealand)
Private Pilot Licence (PPL)
Approximately 23 weeks
Flight training 68.3 hours (aircraft and simulator)
Ground school (NZCAA & Indian DGCA) is followed by flight training on either our Cessna 172 or Diamond DA20 to gain your PPL for single engine aircraft. During this phase you will learn the fundamentals of visual flying, basic instrument flying and navigation.
Leg 3 (New Zealand)
Advanced navigation and night flying
Approximately 16 weeks
Flight training 72.5 hours (aircraft and simulator)
Ground school (NZCAA & Indian DGCA) is followed by flight training on either our Cessna 172 or Diamond DA20 aircraft. You will further develop your visual navigation techniques and night flying.
Leg 4 (New Zealand)
Multi-engine Instrument rating (MEIR)
Approximately 17 weeks
Flight training 60.9 hours (aircraft and simulator)
Ground school (NZCAA & Indian DGCA) is followed by flight training in our new generation, twin-engine, G1000 EFIS equipped DA42 aircraft and simulators to develop your instrument flying skills.
Leg 5 (New Zealand)
Commercial Pilot Licence (CPL)
Approximately 8 weeks
Flight training 33.7 hours
During this phase, you will further refine your general handling piloting skills as well as develop your non-technical and communication skills to a standard expected of a professional pilot in readiness for your NZCPL flight test. As part of this phase you will also receive Upset Prevention and Recovery Training (UPRT).
Leg 6 (India)
NZCAA to Indian DGCA licence conversion training
Flight training 20 hours (aircraft and simulator)
Ground school + DGCA exams
On successful completion of the NZCAA training, you will return to India to complete your NZCAA conversion (to Indian DGCA) at an IndiGo and CTC Aviation recognised Indian DGCA approved training facilities. Successful completion of this phase will lead to the issue of an Indian DGCA MECPL/IR.
SUCCESSFUL GRADUATION FROM LEG 1-6 WILL PROVIDE YOU WITH
NZ CAA PPL/ CPL/IR Licence with DA42 type rating
Dual licence NZCAA/DGCA
Upset Prevention and Recovery Training (UPRT)
These qualifications combined are the minimum requirements to proceed to Leg 7
Leg 7 (Location TBC by IndiGo)
Multi pilot training - MCC, Jet handling, A320 Type Rating Training
Approximately 8 weeks, training location - TBC by IndiGo
Simulator training 68 hours
Type-technical ground school and A320 simulator training incorporating: MCC, Jet Orientation Handling utilising IndiGo's Standard Operating Procedures (SOPs)
Leg 8 ( India)
Employment with IndiGo
A simulator evaluation check before Induction will be scheduled by IndiGo and will be supervised by an IndiGo Pilot Trainer.
Source: www.ctcaviation.com