Drone Flight training UK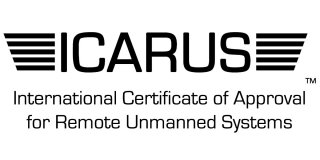 CAA PfCO Approved Drone Pilot Training, Qualification and Assesment in the UK from the Leading Drone Suppliers. Get your Licence and Certification for Aerial Work and Commercial Operations with our specially tailored course
PfCO formely PFAW certification and Drone training Uav Licence
We offer full CAA Approved Training to obtain your Permision for Aerial Work PfCO Certificate from the CAA for all popular Quadcopters and Drones such as the DJI Phantom 4, DJI Inspire 1, Matrice M600 etc .
Are you wanting to use your Drone or Quadcopter for Commercial Use ? Then this course is for you and will get you qualified to fly a UAV Legally in the Uk.
Uk's First Drone Specialists
Being the 1st Uk company to solely specialise in Drones and Aerial Camera equipment this means there isnt much we dont know about Multirotors, Drones and Quadcopters or any other phrase there known as.
With so many companies out there we understand it can be a minefield at times, but when choosing your supplier and training provider it is important to choose wisely. Being the 1st UK DJI Dealer and the largest dealer in the country we are the natural choice for many leading photographers, architects and mappers, even supplying the Police and search and rescue organisations. We are only a phone call away if you want a friendly chat. We currently have a 100% pass rate and this is a testiment to the course tutors who are not only experts in avaition law but work in the UAV industry also.
The Goto Company for Commercial Drone and UAV Training / Certification
Not only are we the leading Uk go to source for Drones and Quadcopters but did you also know we provide full training alongside Icarus so you can use your drone commercially for paid work. Without a valid PfCO from the CAA it is illegal to use a drone, quadcopter or any other aerial unmammed vehicle fitted with a camera for paid work or for any commercial operations.
Contact us for more details and course dates or see our course dates page on the website for more info.
We can also provide pre flight exam training at our 16 acre site in the North West of England .
Course Venues
Various Venues will be available around the Uk and local venues in the North West.
The next Course were running in conjunction with Icarus is at Shaw Hill Golf Resort and Country Club, as far as venues go this is a real nice place and very easy to get to via the M6, M61 or M65.
Cancellation fees apply so when booking please contact us and ask for more details.
Our courses are held monthly and for any questions or advice we are only a phone call or email away.
More PfCO Course dates are available HERE
Please call or email us to book or you can book online via our website.
Our Partners
We work alongside Icarus UAV Training run by Aerial Motion Pictures who are currently the most respected training provider in the Uk and with working alongside ourselves we can co arrange all your CAA PfCO test needs and guidance. Icarus instructors are from a military background and deliver the course content in a superb way that is a credit to there service .
We can also facilitate flight tests at our Quadcopters Uk site which is a perfect location as its set in 16 acres of fields with a great take off and landing facility .
In addition we can advise on your flying platform being the Uk's Largest and most established Multirotor specialist.
Course Summary
The Course is carried out over 2 days and the following subjects are covered.
Day 1:
Introduction into Air Law, Principles Of Flight, Meteorology, Airspace and Operating Principles, Ops Manual and Risk Assessment.
Day 2:
Human Factors, Operator responsibilities and Airmanship, Navigation, Flight Planning, Lipo and UKLFS, Revision session, Exam, Critique
Refreshments, and Lunch are provided and included in the cost of the training.
Ops Manual (Operations Manual)
Upon Completion and passing your ground school theory exam the next phase it to complete your Operations Manual or Ops Manual as there more commonly known as. There is a CAA Template Ops Manual provided and we will advise you how to fill out your manual in a non confusing manner, The manual is there to help you and is also how you will conduct your flight operations with your drone or SUA. Try not to complicate things and only add what is relevant to yourself and work you plan on carrying out.
Flight Test - Operations Evaluation
Once you have submitted your ops manual the next phase is to take the practical flight test, this will be in form of a client request for aerial work, this will be on a mutually convenient day for both the examiner and yourself.
The flight test is nothing to fear all that the examiner needs to see is that you can operate your drone SUA safely and adhere to the methods in your operations manual. You will need to be able to fly the drone without gps assistance but stabilised flight is fully acceptable .
Upon successfully completing and de briefing of the test we will carry out the necessary recommendations to the CAA and soon after you will be issued with your permission for aerial work certificate PfCO previously known as PFAW.
Source: www.quadcopters.co.uk