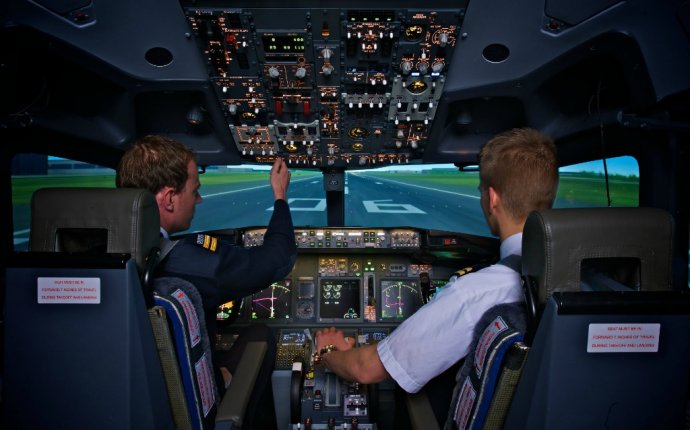 Commercial Pilot training Scholarships
Montana is very fortunate to have many generous individuals and organizations that believe in promoting aviation by offering monetary assistance to qualified persons. The Aeronautics Division assists in administering some of these scholarships and encourages participation. The scholarships are offered to Montanans to help defray costs of education (i.e., flight instruction, A&P, etc.) and will be presented during the 2017 Montana Aviation Conference in Billings.
A Love of Aviation (ALOA) Scholarship An anonymous donor established this scholarship of $250 in 1997 and in 2010 two more anonymous donors contributed an additional $250 each creating a $750 scholarship. AOM Flight Training Scholarship AOM has established this $500 scholarship to financially assist a student pilot in obtaining their private pilot certificate. Bob Redding Memorial Scholarship EAA Chapter 57 in Billings is offering a scholarship in memory of Bob Redding who was a lifetime advocate of general and experimental aviation. Building aircraft was as important to Bob as flying them and, given his tenure as a college
math professor
, so was education. Consequently, this $250 scholarship is offered to those working towards their A & P license, first generation pilot training, or any post-secondary STEM (science, technology, engineering, and math) degree. EAA Missoula Chapter 517 Scholarship EAA Chapter 517 in Missoula will provide two $1, 000 scholarships in 2017; one will be for a post-solo student pilot; and one to be used for any type of aviation career training. In addition, one scholarship of $1500 will be awarded to a second-year A&P mechanic student. Edwards Jet Center Scholarship Edwards Jet Center a full-service fixed based operator and Part 135 charter operator based at Logan International Airport in Billings is offering a $500 scholarship to help defray the costs of flight instruction. Montana Antique Aircraft Association (MAAA) Scholarship The Montana Antique Aircraft Association is dedicated to the preservation, restoration, use, and knowledge of antique airplanes. Their motto is: "Keep the Antiques Flying". They are sponsoring 2 scholarships this year, each for $1000. One scholarship is to help defray the cost of flight instruction, and the other is to help defray the cost of A&P mechanic school. Please submit a separate letter of application for each MAAA scholarship. MPA Air Safety and Education Foundation (MPA ASEF) Flight Training Scholarship This $1, 000 scholarship is open to an active pilot who has considerable interest in aviation and is seeking advanced flight training or a pursuing a profession in aviation. Applicant must be a Montana resident. Montana Pilots Association (MPA) Junior Pilot Scholarship The recipient of this $1, 000 scholarship is chosen for outstanding interest in aviation, citizenship in their community and demonstrated academic achievement. The recipient must be a Montana resident and previously soloed. Preference is given to younger applicants who are new pilots or pursuing a profession in aviation. Parrott Family Scholarship The Parrott Family offers a $1, 000 scholarship to be used over a one-year period for
pilot training programs
for students enrolled in the Rocky Mountain College (RMC) aviation program. The funds may be used for tuition in the RMC aviation program, and/or flight training expenses leading to a Private, Commercial, or Flight Instructor Certificate, and may include Instrument and Multiengine simulator training, and the purchase of aviation related materials and related supplies. Theresa (Nistler) Colley Scholarship Mountain AirDance Flight Training (Jeanne MacPherson and Bill Gallea) and Vetter Aviation (Brent and Rosie Vetter) offer this $1, 000 scholarship in memory of Theresa (Nistler) Colley who passed away from leukemia in February, 2012. Theresa loved flying and was working toward her private pilot certificate. This scholarship will be awarded to a student pilot who is working on getting their private pilot rating. Vigilante Hangar Scholarship The Vigilante Hangar of the Montana Pilots Association is sponsoring the 1st annual Flight Instructor Scholarship. The Scholarship in the amount of $650 will be awarded to an instrument rated commercial pilot who is pursuing an initial CFI rating. Charles Taylor/Rosie the Riveter Scholarship The Experimental Aircraft Association (EAA) Chapter 344 of Helena, MT is sponsoring a $500 scholarship to be awarded to the outstanding 2nd year airframe and power plant student enrolled in the Aviation Maintenance Technician program at the Helena College. Selection of the awardee will be made by the A&P instructors in the AMT program. Tyler Orsow and Chuck Kimes Forever Flying Scholarship This scholarship is a fully-funded seaplane rating to be provided by Backcountry Flying Experience of Bigfork, MT. The scholarship honors the memory of seaplane pilots Tyler Orsow and Chuck Kimes who were lost in a crash of a one-of-a-kind seaplane on a ferry flight in the Mideast in 2011. To be eligible, the applicant must possess a private pilot certificate, a current flight review and at least a third class medical; be a U.S. citizen, between the ages of 17 and 35, a member of the Seaplane Pilots Association, and actively pursuing a career as a professional pilot. The scholarship must be used within 12 months. Those applying for the scholarship must include a color copy of their airman's certificate, front and back, a photocopy of their medical certificate, and a copy of their birth certificate or U.S. passport. A scholarship application is required and may be obtained from Terry Hayes or Harold Dramstad . Montana Airport Management Association Scholarships The Montana Airport Management Association (MAMA) is a professional organization dedicated to promoting and developing best practices in the management of Montana airports. MAMA will present 2 scholarships of $2500 each to Montana high school seniors or graduates who are enrolled in a Montana college or university, majoring in either Aviation or Business Management. The scholarship requires the completion of an application and essay questions, which may be obtained by contacting Jeff Kadlec or Harold Dramstad .
Source: www.mdt.mt.gov