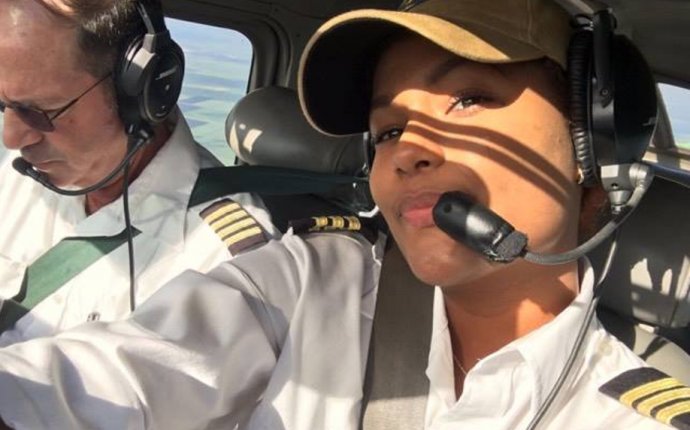 Steps to becoming a helicopter pilot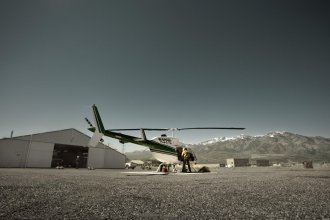 Learning to Fly Isn't as Hard as You Think
Wondering ? The first steps to getting into a cockpit are clearly defined, and most people qualify to start training immediately. Here are the details you need to know.
You're watching the quintessential over-the-top car chase scene and the star is making a getaway so fast the police can't catch him. No back street short cut combination will put the cops at a great enough advantage to cut the hero off. Then the helicopters enter the high-speed chase. There's no more hiding for the poor car. Air power is simply better. You think to yourself, "That would be a cool job. How do I get a job like that?" The answer: start flying helicopters. Get some experience. Then apply for the job.
Anyone can buy a discovery flight in a helicopter. A discovery flight is essentially an introduction lesson for you. Much like an introduction to martial arts class or an introduction to painting, you can buy an introduction lesson to flying. The lesson normally lasts about two hours. In that time you would get a basic introduction to the parts of a helicopter and how they work. You also get to fly with an instructor for about half an hour. The discovery flight is normally a short flight just around the airport. If you are savvy enough to point the way and you don't live very far away from the airport, you could even ask the instructor to fly over your house.
You'll need to find a school that teaches flying in order to buy a discovery flight in a helicopter. These schools aren't usually the local high school or recreation center. A school that teaches flying can be found at your local airport. You are likely familiar with the international airport near you; these are the airports where airlines operate. In some cases international airports are too busy for learning to fly, but many flight schools do operate from these airports. Flight training also happens at local airports, which are likely closer to you. An online search for airports near your city will reveal the small local airports in your area. You can also use this (av-info.faa.gov/PilotSchool.asp) search engine on the Federal Aviation Administration website to find the address of flight schools in your state.
Once you find the flight school nearest you, simply walk in for a visit. Be sure to visit the flight school before buying the discovery flight. You'll want to see the aircraft and meet at least one instructor. Though appointments aren't typically required, you may want to call and make an appointment with the school. This will ensure you don't have to wait around to talk to someone once you get there. In addition, it helps the school be prepared for your visit.
Source: upperlimitaviation.edu