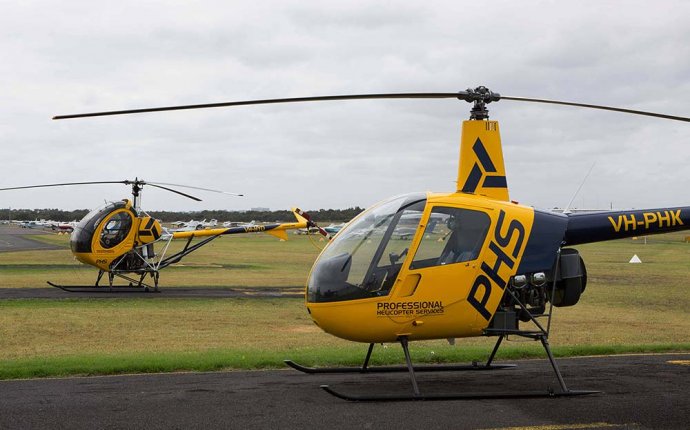 How to Become a Commercial helicopter pilot?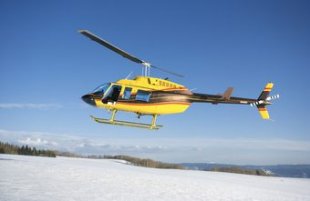 Helicopter pilots can find work almost anywhere in the world.
Thinkstock/Comstock/Getty Images
If you have a strong desire to fly for a living but being an airline pilot doesn't appeal to your sense of adventure, becoming a commercial helicopter pilot may be a good career choice. Flying helicopters for a living is more about the joy of flying than about the money, but you should be able to earn an adequate wage as your experience grows.
Start Out With a Commercial Pilot Rating
The challenges to becoming a commercial helicopter pilot are the time and cost it takes to get the hours and ratings you need. In order to obtain an FAA commercial pilot rating to fly for hire, or to earn a certified flight Instructor rating to teach flying, you must accumulate about 1, 000 hours of flying time and earn a commercial rating. Being in the military is one path to gain the experience needed. Getting helicopter training and commercial rating on your own can cost up to $50, 000 and require a minimum of 150 hours flying time. You will also still need 1, 000 hours of flying time to become a commercial pilot, which is where the instructor's rating can help build hours and get paid.
Industries Using Helicopter Pilots
Helicopter pilots fly for a wide range of government and commercial employers. On the government side are law enforcement, search-and-rescue and federal agency flying jobs. Commercial pilot work includes sight-seeing flights, executive transport, offshore support, emergency medical services, crop dusting, pipeline and utility support and test pilot flying. There is work for helicopter pilots in every state, and there are plenty of international flying jobs if you want to see more of the world as you fly.
Potential Starting Wages Aren't Sky High
Ocean Helicopters, a flight training school located in Florida, says on its website that the starting wage for a commercial rated helicopter pilot with 1, 000 hours is about $47, 000 per year. The site notes that experienced helicopter pilots can earn from $60, 000 to more than $100, 000 per year. The U.S. Bureau of Labor Statistics includes helicopter pilots with all commercial rated pilots. For commercial flying jobs not including airline pilots the BLS reported an average annual wage of $80, 140 for commercial pilots in 2012.
Career Opportunities
Picking a career as a helicopter pilot gives you the opportunity to do something you enjoy every time you go to work. There are a limited number of advancement opportunities as a helicopter pilot, but one route is to become a chief pilot for a company that owns multiple aircraft and has a number of pilots. One point to keep in mind is that commercial pilots must pass a flight physical every year. Fail the medical exam and you can no longer fly. You may need to have a backup plan if your flying career gets cut short.
Source: work.chron.com