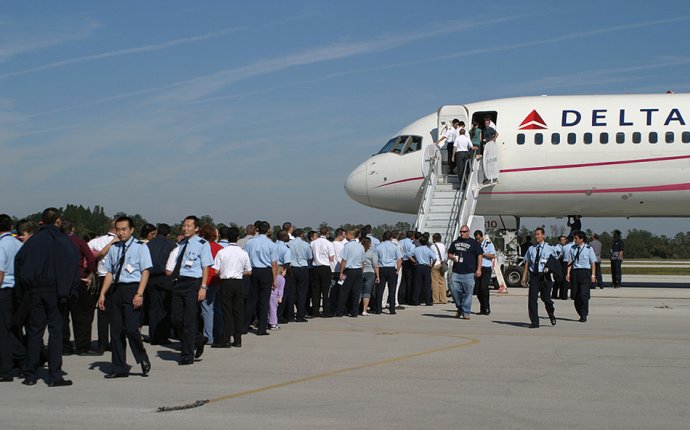 Top Aviation Schools in USA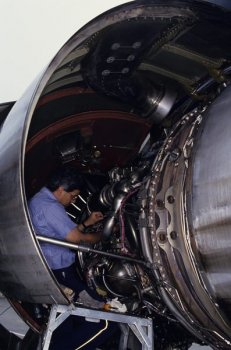 By browsing the Internet, you can find multiple lists that rank top aviation schools and programs in the U.S. Before subscribing to a list's credibility, you must first do a little research and determine the basis for ranking aviation schools. According to the website TheBestColleges.com, a school must be a four-year institute granting bachelor degrees to be considered for their list, and the school must have appeared in one of the major top-50 ranking systems in the last year. They also state that academic quality is determined by a program's acceptance rate, the student-to-faculty ratio, enrollment rate, student satisfaction, retention rate and six-year graduation rate. Lists like this are credible resources for finding the top aviation schools in the country.
Hallmark College
Ranked number one by TheBestColleges.com and located in Texas at the corner of San Antonio Airport, Hallmark College's Aeronautics Campus offers associate's and bachelor's degrees to students looking for advanced training in aviation mechanics. Students can earn an Associate of Applied Science of Airframe Technology, a degree in power plant technology or the two combined into a single associate's degree program. Students can also enroll in the Bachelor of Science in Aviation Maintenance Management program. Students are taught to diagnose aircraft problems and complete repairs, with emphasis placed on experimental learning through skills taught in the classroom. The curriculum's requirements adhere to the Federal Aviation Administration, or FAA, guidelines guaranteeing that students are qualified to take FAA administered exams.
WyoTech Aviation Schools
With locations in Boston and Oakland, WyoTech offers courses on both coasts that prepares students for careers as airline technicians, helicopter operators and helicopter or airplane manufacturers. TheBestColleges.com ranks WyoTech number two on their top-ten list of the best aviation schools in the country. Students benefit from WyoTech's hands-on training in labs filled with the newest equipment. They learn from working with aircraft system mock-ups under the supervision of industry experts. They are trained to inspect, maintain and repair aircraft. The curriculum imparts knowledge of engines, brakes, electrical systems, landing gear and aircraft structures.
MIAT College of Technology
The MIAT College of Technology offers students a broad range of educational options that prepare them for an array of professions within various industries and technical fields. The aviation program trains students in gear systems, general operations, sheet metal fabrication, hydraulics, composite structure fabrication, pressurization, ice and rain protection systems, heating and cooling, metal corrosion and prevention, radio and navigation systems, fuel control and a number of other specialties. MIAT College of Technology is a popular school for veterans and was listed in "G.I. Jobs Magazine" as a top military-friendly school, an honor it held from 2010-2013.
Academy College
Ranked fourth by The Best Colleges.com, Academy College is a private school and the only one in the list of the top four to include pilot training in the curriculum. Academy College offers associate's, bachelor's and certificate programs in aviation, computer technology, business and finance, digital arts and health courses. Aviation students can earn the Associate of Applied Science degree in professional piloting or aviation business. Pilot programs are FAA approved and offer flight training in a multi-engine aircraft. Students benefit from being taught by pilots while establishing connections in the industry with its working professionals. The aviation business program covers courses in private pilot flight training and aviation principles, as well as business and computer courses.
magazine for business leaders
city in
daily startup
i am entrepreneur
startup funding rounds
changes in the banking industry
city of or
side startup
job motor
internet pioneer
developmental milestones 4 months old baby
fintech education
down the city
highest need small business idea working with veterans
startup gring
inspirational quotes for kids
city of a
motivation example
startup issue
make it a great day motivational quotes
what my city
entrepreneurship quotes
levchin
development in hindi
home startup
world entrepreneurs day
inspirational quotes you'll love
old vacation
technology entrepreneur
vacation people
my free vacation
entrepreneur magazine awards
5 out motion
finding investors in my area
over development
developmental milestones of infants
vacation court
java fintech
develop synonym resume
digital platforms for financial deals
entrepreneurship education jobs
your city
which city are you
what city is you
vacation hours
were in the city
fintech deal
local businesses to start
smes
motion how to
startup programs windows 7 command
how to motivate people to lose weight
add startup programs windows 10
god of development
development 2 years
cities in texas that start with b
developmental milestones 4 months
poems about entrepreneurship
startup nation book pdf
movie for entrepreneurs
vacations to go cruises phone number
fintech vs banks
care motion
startup grind promo code
fintech metrics
Source: education.seattlepi.com