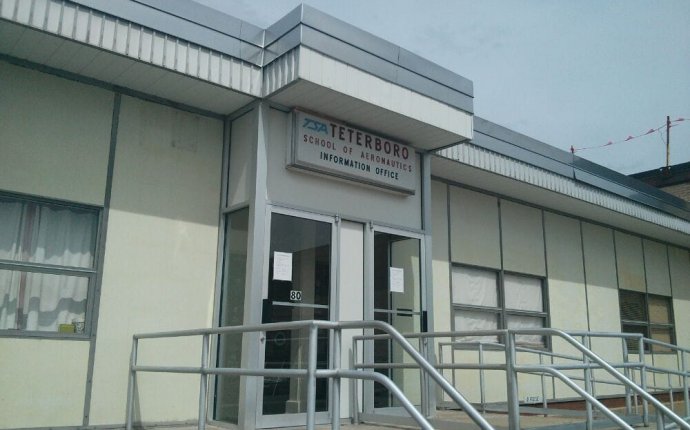 Teterboro Aviation School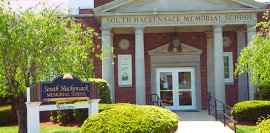 Teterboro Aircraft Noise Abatement Advisory Committee (TANAAC)
Teterboro Airport is one of a handful of airports with an enforceable and stringent noise limitation program. Teterboro Airport's program became effective in 1987, three years before the 1990 Aircraft Noise and Capacity Act. This act severely limits an airport's ability to restrict aircraft based solely on subjective noise criteria.
Under Teterboro's program, if an aircraft receives three noise violations within a two-year period, it is prohibited from using Teterboro. When the permanent noise monitoring system was installed, a unique committee, the Teterboro Aircraft Noise Abatement Advisory Committee (TANAAC), consisting of the airport operator, federal, state and local elected officials, FAA representatives and airport users, was formed to oversee noise abatement. This group has served as an example for other airports to follow, proving that airports can co-exist and be sensitive to the needs of their surrounding neighborhoods.
Soundproofing Schools
Since 1983, nearly $400 million in federal and Port Authority funds have been committed to soundproofing 77 schools in communities surrounding Port Authority airports. As part of this voluntary program, the Port Authority has committed the funding and scheduled soundproofing measures for six schools near Teterboro Airport: H. P. Becton High School, Bergen County Vocational School, Jackson Avenue School, Memorial School, St. Francis School and Sylvan School.
TEB 5K Run
Teterboro sponsors an annual 5K "Runway" Run to benefit the Bergen County United Way. Local baseball, softball and soccer leagues are also supported by the airport and its employees through on-site playing fields.
TEB Community Benefit Fund
The airport community also sponsors an annual Golf Scholarship Tournament to raise funds for local high school seniors to use towards their continuing education in the fields of aviation and aerospace, engineering, environmental studies, mathematics, physics, chemistry and science.
Earth Day
Each year on Earth Day, the airport community reaches out in some fashion to the neighboring towns to help plant trees, clean up roadside trash and waste, provide recycling opportunities, and promote green practices. For more information or to suggest ideas for the future, please contact the Airport Manager's Office.
Career EXPO
In early May of each year, Teterboro Airport hosts its annual "Career and Education Expo" for the communities in and around Teterboro Airport and Bergen County. The Expo is designed to provide students with an opportunity to learn about aviation-related careers. The Port Authority of New York and New Jersey spearheads the Expo with the assistance of the aircraft operators and tenants of Teterboro Airport, North Jersey Ninety Nines (organization of women pilots), federal agencies, private pilots, and a host of other businesses, organizations and countless volunteers. The program consists of exhibits, demonstrations, flight simulations, tours, static aircraft displays and a lunchtime program. This event is open to students in High School. For information on future Career Expos, please contact Rick VanderWende at 201-807-4017.
how often should aims be done
who's are whose
where to get workers compensation insurance
where to visit from london
what two things must you check before using any equipment
how to buy a business location
how much design freelance
entrepreneur where to start
how many startups are there in india
how many teaching jobs should i apply for
workers who have previously
who science in 5
what equipment needs to be returned to directv
who technology transfer
how much london bus
where to get business casual clothes
how far technology will go
where design interior
whose product is alexa
how much phone insurance
how much manager salary
how many project management methodologies are there
why london weather is bad
where to get technology news
what start up business is successful
which project are you choosing in french
entrepreneur who founded jetblue crossword
how much business class qatar airways
what equipment is required to be on a trailer
who is the product beneficial for
where to develop film in toronto
what design style is studio mcgee
teaching where are you from
where is apple research and development located
startup costs
how many technology in the world
who am i science worksheet
where to go from tech support
which products sell the most on amazon
how often is technology used
where project nasa
whose product is mysql
how to device unlock
how to do roadmap
what development contributed to the growth of agriculture
Source: www.panynj.gov