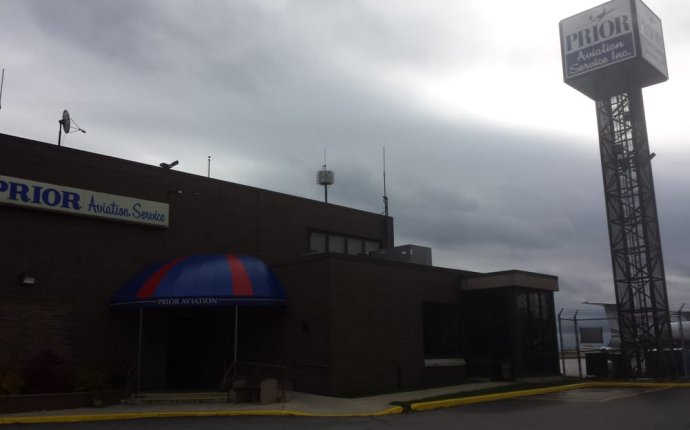 Prior Aviation Flight School
(716) 633-1000
I've taken some instrument lessons here and definitely recommend Joe Roland if you can get him (he's super busy and his schedule is unfortunately usually really full) - a fantastic instructor. Scheduling is via an online system, their cheapest airplane is $124/hr + 50-55/hr for an instructor. If you're looking to learn how to fly, Prior Aviation is definitely one option to consider among others (i.e. a local flying club and other nearby non Part 141 schools). Learning out of here, you do get the benefit of learning how to operate within an airport that you will share with the airlines. Some definite good experience if you're looking to learn radio work. I can't wrap my head around the fuel prices here. It's some of the most expensive within a 120 mile radius, but Prior Aviation as a flight school is definitely an option to be considered. They also have a few simulators (glass and steam gauges) which are useful for instrument instruction. They can be finicky (at least their 6 pack sim), but useful to learn instrument procedures without paying for the time of renting an airplane.
Service here is standard. During an acquisition, the bank I used to work for hired a daily shuttle from Buffalo to Wilmington, DE. Utilizing their services weekly for five months, I quickly became a regular. Their customer service is ok. I think due to my affiliation with the bank, and obviously the boatloads of $$ my company was giving them, they were a bit more attentive than usual. However, that ended after the first month or so. The shuttle flights were pleasant, and the pilots seemed good. The lounge and shuttle were clean, which is a huge pet peeve, so that was an obvious bonus. Overall, they served their purpose and kept us safe, but if it were my choice, I would've rather flown a standard airline. See, now JetBlue would have been amaaaazing.
First of all I would like to say that I am a seasoned pilot and have been to FBOs all over the world. Very rude person at the counter. I was inquiring about flight instruction and their rental fleet and the flight simulator that they advertise on their website...the desk attendant could not give me the slightest bit of information. She could not even tell me when anyone from the flight school would be available. Extremely poor customer service. This is my third time here and the service has been marginal. The only thing that will change this is for another FBO to open on the field. They know they have a monopoly and their very poor customer service shows this fact! I can truly say that this is the worst customer service that I have ever experienced at a FBO to date.
humboldt county office of education jobs
aes education
adult education schools
set up blogging site
blogging vs instagram
blogging about my life
blog banner
blog icon
blogging godaddy
guest blogging off page
windows 10 education vs pro
baldi's basics in education and learning
blogging for business
blogging with wix
ryan coogler education
the board of education
ascendium education solutions
blog inside
blogging examples
blogging at 60
blog def
what is blog made of
grand canyon education
chilton county board of education
baldwin county board of education
how to make a balloon in minecraft education edition
can you make more money blogging or vlogging
continueing education
fall into blogging
adult education classes near me
education store apple
nursing education
west haven board of education
Source: www.yelp.com