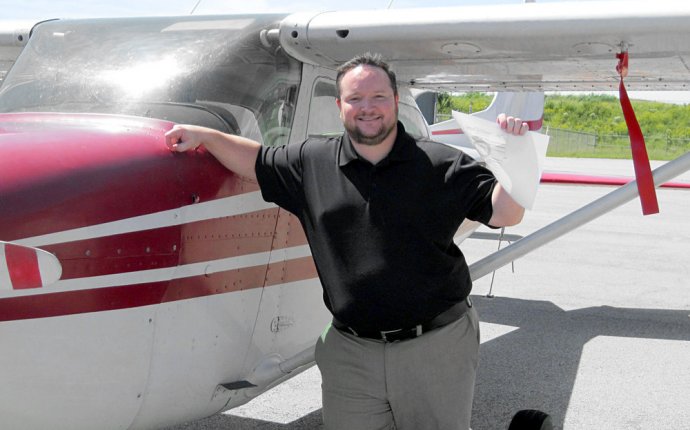 Aviation Schools in Atlanta
The FAA (Federal Aviation Administration) establishes the criteria that must be met in order to obtain a Private Pilot Certificate. Those requirements are spelled out in detail in CFR §61.102-120, but the basic minimums are listed below:
Age: 17 Years (16 to Fly Solo)
Total Flight Time: 40 Hours
Instruction Flight Time: 20 Hours
Solo Flight Time: 10 Hours
Third-Class FAA Medical Certificate
FAA Written Test
FAA Practical Test (Checkride)
It's important to keep in mind that these are the FAA-mandated minimums. The national average for students to complete their private pilot training is around 70 hours total flight time. Aero Atlanta students typically receive their license in an average of 55 hours. Also, there is no minimum age to start flying lessons, the ages above only apply to solo flight and license eligibility.
FAA Medical Certificate
You'll need to visit an Aviation Medical Examiner (AME) to obtain your medical certificate / student pilot's license before you can fly solo. An AME is a doctor the FAA has authorized to give flight physicals (a flight physical is basically a routine physical exam). You can apply for a first-, second- or third-class medical certificate. Private pilots only need to obtain a third-class medical certificate.
If you plan to continue training to earn your commercial pilot's license, you'll need a second-class medical to exercise your privileges as a commercial pilot. If you're ready to get your medical certificate, you can click here to locate an AME in your area.
Ground School
Ground school is an integral part of flight training at all levels. In fact, you'll spend some time on the ground with your instructor before / after each flight. In addition to the ground portion of each flight lesson, Aero Atlanta (in conjuction with Jeppesen Training Products) has developed a customized syllabus that will make it easy for you to prepare for each flight lesson. You'll also learn a lot through interactive online modules, videos, graphics and quizzes. When you need help, your instructor will work with you to make sure you understand each concept thoroughly.
Source: aeroatlanta.com