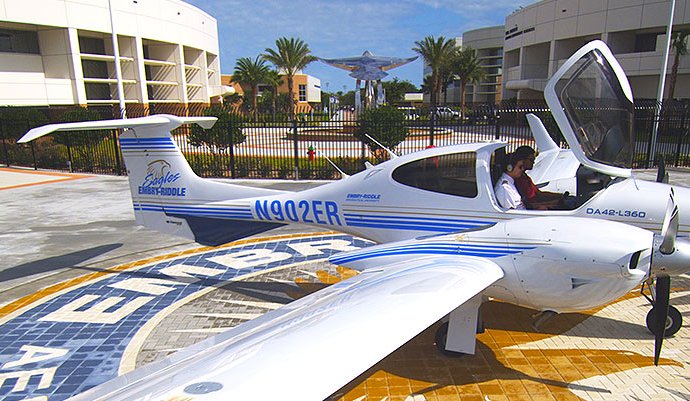 Aviation School in Daytona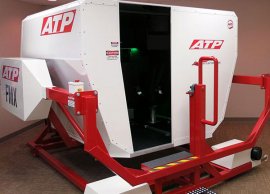 Flight Training Programs Offered
Airline Training Programs
Garmin G500 Equipped
This training center features 2012-model Piper Seminoles with the Garmin G500 electronic flight deck. Study the G500 information in the Piper Seminole Training Supplement before you arrive for training.
Redbird FMX
This FTD will play an important role in teaching approaches and landings to new private pilot students, reducing time and cost in the aircraft.
Car Rental
Enterprise Rent-A-Car – ATP Jet Center (386) 358-8880 Thrifty Car Rental – .8 mi (386) 239-0893 Enterprise Rent-A-Car – .8 mi (386) 238-3440 Avis Rent-A-Car – .8 mi (386) 253-8183 Daytona Orlando Airport Shuttle – 2.1 mi (386) 947-9947
Orlando-Daytona Airport Shuttle
DoShuttle (866) 947-9947 DOTS (Daytona-Orlando Transit Service) (386) 257-5411
Taxi Service
Daytona Taxi (386) 255-5555 American Taxi (386) 255-0000
Lodging
Courtyard Daytona Beach – 1 mi. (386) 255-3388 Hilton Garden Inn – 1.1 mi. (386) 944-4000 Residence Inn – 1 mi. (386) 252-3949 Ramada Inn – 1.4 mi. (386) 255-2422
ATP offers a convenient housing option. You get a shared bedroom in an upscale, furnished apartment with all utilities included. (Phone service is not provided.) Well-equipped business center facilities and recreation facilities are available at all ATP apartments. With no lease obligation, this option is perfect for students in the Airline Career Pilot Program.
DAB Housing
Emerald Park (International Students Only)
Emerald Park offers spacious one and two bedroom apartment homes for rent in Daytona Beach, FL. Just minutes from the Atlantic Ocean, shopping, medical facilities, restaurants, major employers and the airport, Emerald Park is more for your money than anywhere else! Our community offers a full-sized washer and dryer, expanded cable, built-in microwave, screened patio, fitness center, pool, lakes with lighted fountains, tennis court, and racquetball court.
Integra Shores
Convenient to Daytona Beach. Integra Shores is an upscale apartment complex. Floorplans have been designed specifically for casual living with an open, easy atmosphere, ceramic tile, 9'; ceilings, 42" custom cabinets, washer & dryer, and built-in computer niches.
Source: atpflightschool.com