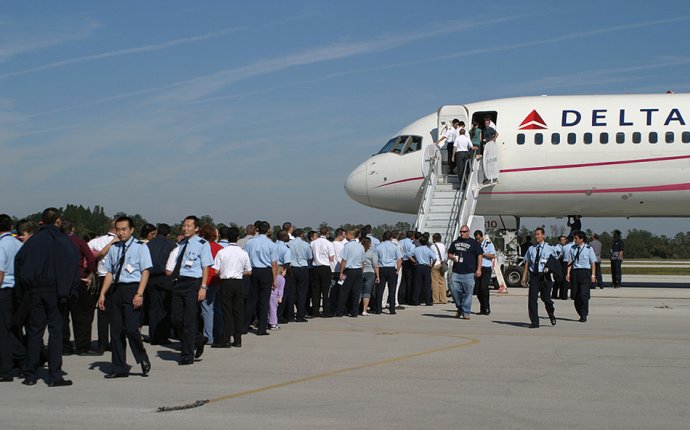 Aviation Degree Courses
Career opportunities in the aviation industry require varied amounts of education. For example, flight attendants or aircraft maintenance technicians may only need a certificate or associate's degree, while pilots and air traffic controllers may need a bachelor's degree. Those interested in working as airport managers or aviation researchers may need a master's degree. This is because certificate programs tend to have more generalized curricula while degree programs can be specialized. Additionally, aspiring aviation students may need to attend a school with specialized aviation training facilities. Beyond a degree, some of these jobs may require licensure or certification.
Associate's and bachelor's degree programs require incoming students to have a GED or high school diploma and a strong background in math and science. Master's programs look for students with a bachelor's degree and some require that they are certified pilots in the FAA.
Certificate in Aviation Technology
Some technical schools and community colleges offer certificate programs in aviation technology that cover basic concepts in air traffic control, aircraft repair and piloting. These programs prepare graduates for more advanced study in the field or entry-level careers. Some certificate programs instruct on several aspects of the discipline, while other emphasize a specific facet, like aircraft electronics or aircraft frame maintenance. Courses on the following subjects are often required:
Aircraft frame maintenance
Aircraft blueprints
Aircraft electronics
Propeller maintenance
Aviation mathematics
Associate of Applied Science in Aviation Management
Associate of Applied Science (AAS) programs in aviation management often focus on a specific area of the field, such as air traffic control, flight training or flight management. Programs cover the business and management aspects of aviation in addition to the technical and mechanical facets. Students gain practical experience through simulations and hands-on work with industry equipment.
AAS aviation programs teach students to work with several current aircraft makes and models. Classes at this level cover the business, technical and personnel areas of air travel. Topics include:
Air travel safety
History of aviation
Commercial piloting
Airport management
Air traffic control
Bachelor of Science in Aviation Management
Bachelor of Science (B.S.) programs for aviation management usually offer a more specialized curriculum than certificate or associate's degree programs. Students take advanced coursework in areas such as aircraft repair, piloting or aviation management. Programs offer a combination of classroom instruction and simulated or hands-on practice.
Aviation school programs offer courses in flight theory, aircraft systems, crew resource management (CRM), meteorology, air traffic control and global navigation. Classroom training is substantially supplemented by flight labs, in which students undergo hands-on training via sophisticated flight simulators. Classes on the following topics are usually offered:
Flight simulation
Aviation operation control
Law and regulation in aviation
Commercial pilot fundamentals
Air traffic control methods
Master of Science in Aviation
Master of Science (M.S.) programs in aviation teach students specialized technical knowledge about air travel and air cargo. Students learn the research and statistical methods behind aircraft and aviation, as well as scientific knowledge about aviation technology. Most M.S. in Aviation programs offer extensive hands-on instruction.
Source: study.com