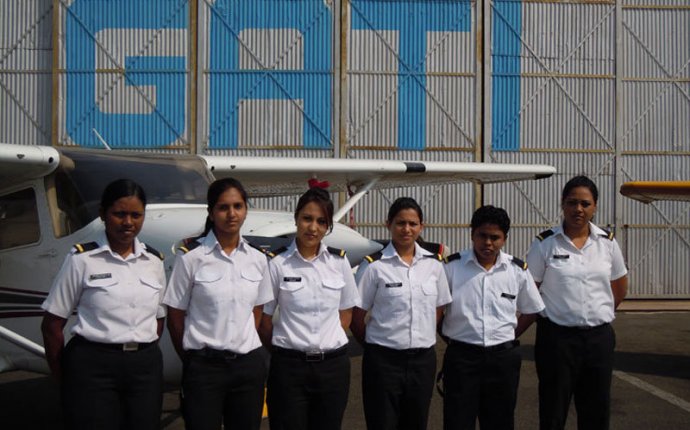 AVIATION Courses After 12th
| | |
| --- | --- |
| Degree Level | Bachelor's degree |
| Degree Field(s) | Airport management, aviation administration, aviation management, public administration, business administration, finance or related field |
| Certification | Accredited Airport Executive or Certified Member credential, |
| Experience | 4+ years |
| Key skills | Knowledge of Federal Aviation Regulations (FAR) and Transportation Security Agency (TSA) requirements pertaining to safety and security, good communication skills, finance and budgeting skills, management skills, supervisory skills; word processing, spreadsheet |
| Salary (2016) | $104, 084 per year (Median salary for program managers in aviation) |
Sources: Aviation manager job listings, American Association of Airport Executives (AAAE), Payscale.com
Step 1: Obtain a Degree
Many employers, both international and smaller municipal airports, require that aviation management job applicants hold a bachelor's degree in aviation management or a related field. A student has the opportunity to learn about safety management, aviation law and policy, air transportation management, applied operations in transportation and airspace management. These core courses are usually taken in the junior and senior years. The first two years of study generally include classes in business, mathematics and aviation-related science.
Success Tip:
Complete an internship. Internships are a way to gain practical experience and supplement one's study in aviation management. Universities and colleges offering aviation management bachelor's degree programs may partner with local airports to offer internship programs. An internship is typically completed towards the end of a degree program, giving students an opportunity to break into the industry.
Step 2: Obtain Certification
The American Association of Airport Executives (AAAE) offers two certifications for its members. Since most employers prefer candidates for advanced positions to possess one of these credentials, aspiring aviation managers may consider obtaining the lower-level credential as they become qualified and advance to more responsible aviation management positions. AAAE's Certified Member (CM) credential can be obtained by passing AAAE's examination, which consists of 180 multiple-choice questions.
AAAE affiliates who have earned a bachelor's degree or have at least eight years of civil airport management experience are eligible to become certified as an Accredited Airport Executive (AAE). This credential is preferred by employers for aviation managers who manage large departments or hold airport manager positions. Once the candidate has acquired the necessary experience, he or she can apply for the AAE credential, which is awarded after successfully completing a multiple choice exam, submitting a writing requirement and completing an interview.
Another certification option in the National Business Aviation Association's Certified Aviation Manager (CAM) designation. Obtaining the CAM credential requires a mix of relevant work experience and formal education (at minimum, trade school study in aviation), as well as passing an exam.
Maintain certification. AAEs must complete 55 continuing education credits over a 3-year period in order to maintain certification. Credit is given for attending AAAE seminars, completing approved college courses and participating in other AAAE-approved events. CAMs must also recertify every three years by completing continuing education and paying a fee.
Step 3: Acquire a Managerial Position
Professionals looking to advance in the field of aviation may be able to do so with their certifications. Once that process has been completed, candidates can become Accredited Airport Executives after three years of experience as public airport managers.
Source: study.com