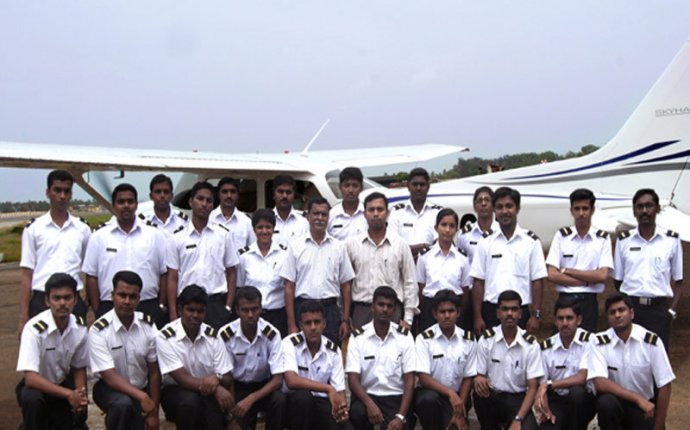 Rajiv Gandhi Academy for Aviation Technology
THIRUVANANTHAPURAM: Though the Rajiv Gandhi Academy for Aviation Technology is all set to get its flying license renewed, the struggle of students to complete the flying hours for the pilot license continues. The flying license of the institute had expired in February, 2016, following which the institute could not provide flying lessons to the students.
The group of officials from directorate general of civil aviation (DGCA) visited the institute in the first week of March and according to officials from the academy the license for the institute would be renewed in a week's time. Now, the institute has a chief flying instructor and has three airworthy aircrafts for training of students.
Owned by the state government, the institute was seeking DGCA approval for flying training for the past one year. The post of chief flying instructor (CFI) was vacant for more than eight months, which led to the delay in renewal of licence, as CFI is required for DGCA inspection.
A trainee of the institute has to pass flying tests and written examination conducted by DGCA along with minimum 40 hours of flying experience to obtain a private flight license and a minimum of 200 hours for commercial flight license.
There are students in the academy from the batch of 2013, who are yet to complete the required flying hours for the receiving the license. The academy could not conduct any admissions in 2014 and 2016 as there was no CFI and the academy did not have the licence.
"I joined the course in 2013 and had to reappear for two examination as the validity of the exams expired due to the delay in completion of required flying hours, " said a student of the academy, who preferred anonymity. "With the delay in issue of license, we are losing opportunities and suffer financial loss. There is also a time limit within which the flying hours have to be completed, " he said .
Interestingly, the runway re-carpeting work at Trivandrum International Airport in is progress where the training is conducted. "The license is expected to be issued this week. And we will be completing the flying hours of students from earlier batch. The runway re-carpeting will be complete by March end, then we can start flying aircraft from April1, " said secretary of Rajiv Gandhi Academy for Aviation Technology Gopakumar R L.
Source: timesofindia.indiatimes.com