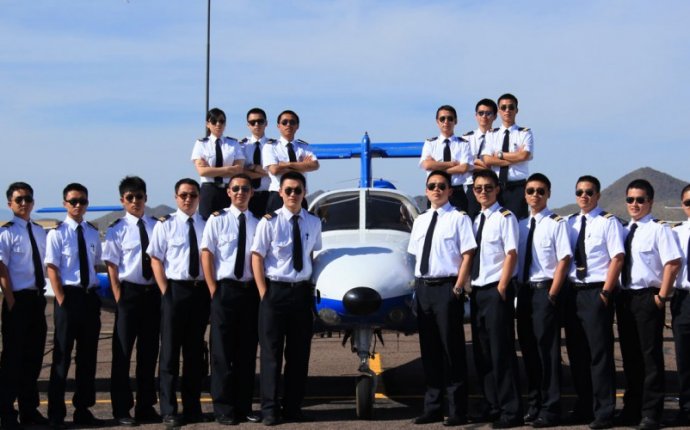 Fly High Aviation Academy
Teachers unions have painted newly-confirmed Secretary of Education Betsy DeVos as an enemy of public education during her confirmation process, but one of her key beneficiaries is a growing public charter high school.
DeVos's husband Dick founded the West Michigan Aviation Academy in 2010 for high school students passionate about flying. The couple supports it annually through philanthropy.
The academy, located at the Gerald Ford International Airport in Grand Rapids, Mich., combines traditional curriculum with an aviation program. The tuition-free program also enrolls students interested in science, technology, engineering or math.
When students are not in the classroom, they can literally reach for the clouds. Students can take the Federal Aviation Administration Private Pilot Knowledge Examination. Those passing the exam can use the school's two Cessna airplanes to train for their certification. Students can also opt to follow an aerospace engineering program, which is completed in partnership with Eastern Michigan University.
Even with a focus on aviation, the core subjects do not get neglected. The academy is on par with the school district and above the state average for English and math proficiency, according to a U.S. News and World Report card.
Last year, the school enrolled a greater percentage of black and Hispanic students than the share living in the county. It enrolls hundreds of students, 36 percent of which are minority, and 37 percent economically disadvantaged.
Despite this program's success, opponents claim DeVos's donations to charters and school choice advocacy efforts destabilize traditional public schools. But in states like Michigan, where most charter schools receive less state funding than their district counterparts, the DeVos family's donations help.
Even opponents cannot undermine the extra financial assistance needed for a school like West Michigan Aviation Academy. Tulane University professor Doug Harris, who opposed DeVos's nomination, told the Associated Press an aviation school requires more capital than a traditional school.
The academy is just one of DeVos and her husband's beneficiaries. In addition to funding school choice initiatives, they have supported other causes like human services, healthcare and the arts. The couple ranked 24th on Forbes' Top Givers. Over the years, they have donated $1.33 billion, or one-quarter of their current net worth.
Source: workerfreedom.org